Superorganizers
A Sneak Peak At a Next Generation Personal CRM
A preview of Clay + access to Hebbia.ai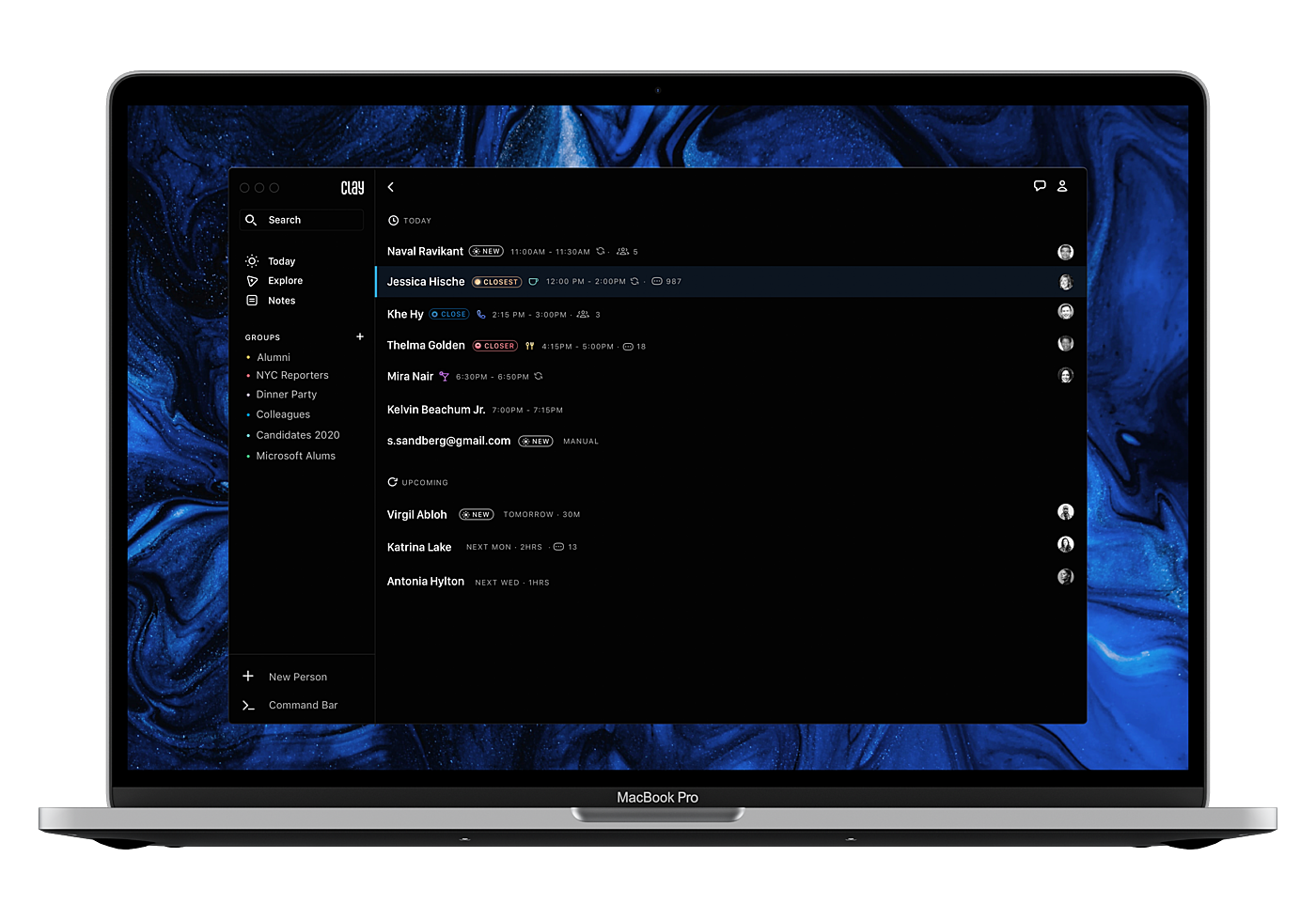 🔓 This is a free preview of a Member's Only post 🔓
Disclosure: I am friends with the founder of Clay, so while my goal is to be objective this article should be read with that in mind.
I left one very special piece out of Peter Boyce's interview this week because I wanted to save it for members: a preview of the personal CRM application Clay. 
Clay is a "a beautiful and private rolodex that helps you remember and be more thoughtful with the people in your life." It's basically a purpose-built replacement for the Airtable that Peter uses. 
Peter is an investor and a beta user, and he agreed to show me how he uses it in his own life.
The app is in private beta, and as far as I know, this is the first time anyone from the public has been able to see it in action.
I'll let Peter take things from here…
Editors note: the screenshots are of dummy data, not Peter's actual instance for privacy reasons.
How Peter uses Clay
What is Clay? Clay is a purpose-built tool to help you manage and invest in your relationships. Folks like to refer to it as a personal CRM, because that's what it functionally provides. 
If you believe relationships are important, and you want a way to be better organized and intentional about engaging in those relationships, Clay is a tool for you to get organized around that.
---
WHAT ELSE IS IN THIS ARTICLE
A breakdown of the Clay product with high-res screenshots
Dan's take on the product
Access to Hebbia.ai—a private beta browser extension that makes an ML-enabled Ctrl + F
---
Want to make this article more actionable? Subscribe to the Everything bundle! 
You'll get access to this article and over 50+ essays and interviews going deep into the tools and strategies you can use to live a more productive life.
You'll get Action Items, a weekly series of member's only articles that condense and extend Superorganizers interviews into a series of actionable bullet points.
You'll get access other top paid newsletters from productivity writers like Tiago Forte's Praxis and Nat Eliason's Almanack all included in your subscription
You'll get access to discounts on productivity courses and tools — like a 15% discount on Mailman.
You'll get templates like this High-Output Project Management template in Notion
The Everything bundle now has 10 paid newsletters including Superorganizers. Here are a few articles from around the bundle that you might like: