Forte Labs
Praxis Joins Everything
All Praxis paywalled posts are now available to members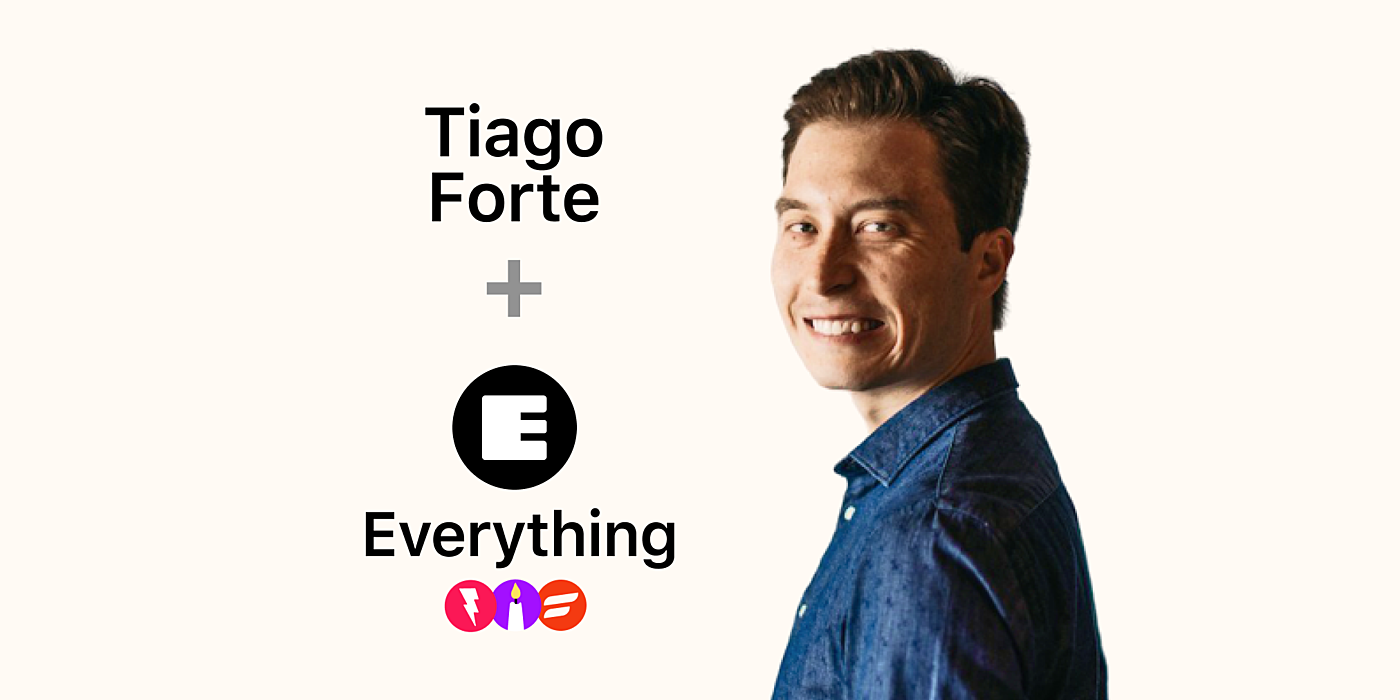 When I first started the Praxis blog, my mission was to "dramatically increase the signal-to-noise ratio of the information you consume."
That's nerd-speak for "make every minute you spend consuming information much, much more valuable."
I noticed that so much of the content online was just awful. Driven by clickbait, optimized for maximum distraction, and always catering to the lowest common denominator, it only added to people's confusion and overwhelm instead of reducing it. 
The problem was even worse in my area of expertise – productivity, performance, and personal effectiveness. There were lots of gems out there, but they were buried beneath an avalanche of boring, mediocre, frivolous "tips and tricks" that did a disservice to the incredible depth and breadth of the human experience at work.
I launched Praxis membership to provide one place where any knowledge worker could go to find a collection of insights that were both practical and profound. Where they would be able to encounter new ways of thinking and working without having to do all the research and experimentation that I've done over the years.
That experiment has been a phenomenal success over the last two years, with over 1,200 members now subscribing from around the world. These "Praxsters" have enabled me to invest the time and effort to publish 213 pieces of content in that time, including 60 paywalled posts for members only.
We are in the midst of an incredible revolution both in the ideas around what it means to be a creative in the modern economy, and the concrete technology to actually implement those ideas. Increasingly I'm realizing that I can only cover a tiny fraction of this 21st-century renaissance in human potential.
It's now time to take Praxis to the next level. I'm joining forces with Dan Shipper of the Superorganizers newsletter, and Nathan Baschez of the Divinations newsletter, to create a new "super-bundle" called Everything. With this alliance, we are creating a one-stop shop for the world's best thinking on productivity, organizing, and strategy for the low yearly price of $200 / year or $20 / month. 
Let me tell you a little bit of the backstory of how this came to be.
For many months now, I've followed Nathan and Dan as they've published truly excellent, strategic, timely content on the up-and-coming Substack platform. I've consistently found it to be among the most actionable, thoughtful, and impactful writing on the topics that most interest me that I can find anywhere. 
Dan covers many of the developments that I miss, such as simple systems for paper note-taking, deep-dives of my archenemy Roam Research, and profiles of the life management systems of thought leaders like Marie Poulin, including yours truly. As a coder, Dan even creates small apps to solve everyday headaches, including Sparkle, based on my PARA organizational system.
Through Dan I learned about Nathan and his Divinations publication, which I've now also started reading religiously. It explains key concepts from business strategy in simple, accessible language, which is very refreshing. For example, he's recently written about what is going on with the podcast ecosystem, operating principles of the most successful companies of our era, and his personal experimentation with up-and-coming trends like Clubhouse. His article explaining the logic of bundles was the inspiration for this collaboration!
Now that we live in a world of full-stack freelancers, it's more important than ever that everyone have a basic understanding of business strategy. It's no longer just something for corporate executives to think about. All of us are a "startup of one," and it's time for us to start learning like one.
Current Praxis members will receive free, instantaneous access to their entire archive, plus a free ongoing subscription to the Everything bundle for no extra cost.
As always, all three of us will continue to publish free content to the public on a regular basis. The Praxis blog will continue to be the home of all my past and future content. 
But for our best, most in-depth, most comprehensive thinking, you can join the club for only $200 / year or $20 / month. We are creating a next-generation publishing platform where you can get the highest-quality content from across the web delivered straight to your inbox like clockwork.
When I first started Praxis, I wrote that "None of us can make this vision happen alone. We need a tribe of people with a purpose to connect and collaborate with."
I believe those words more than ever. With this new combined publication, we'll have an even greater critical mass of interesting people to connect and collaborate with. I'm confident that the conversations, relationships, and ultimately, ideas that come out of that will be better than ever. 
Tiago