Napkin Math
Look On My Works, Ye Mighty, and Despair
I Have Some Thoughts To Share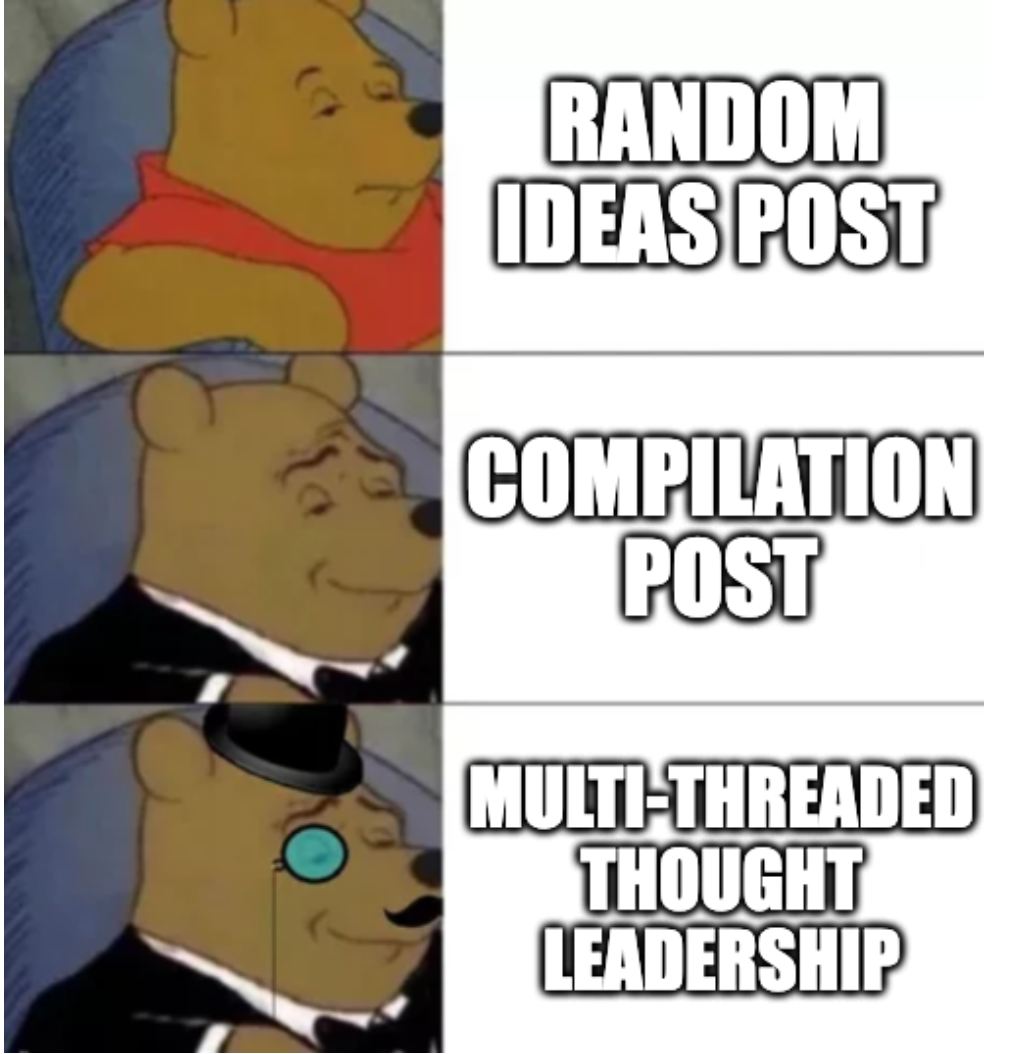 The most frequent question I get as a writer is "where do your ideas come from?" Here is my exact process. 
Step 1: Whisper insults to myself while flexing in the mirror. To gather the volatile cocktail of hubris and self-hatred required for great writing, I start every day at 6AM, white-knuckling my bathroom sink, urgently telling myself I am too stupid to function. 
Step 2: Scroll Twitter. This is not helpful at all, but it is important I do it anyway. 
Step 3: Rip off someone else's thoughts: Picasso once said, "Good artists borrow, great artists steal, subscription supported newsletters plagiarize." The key to writing original ideas is not having any. 
Step 4: Snort an upper and make memes until my fingers bleed. I have an army of interns that I keep locked in my basement that actually write these things. The only thing I do with my time is make memes. 
Honestly…this sounds healthier than my actual method. My writing cadence is determined more by curiosity than something so banal as a "process."
The real reason I'm able to write these posts is that I am hopelessly obsessed with technology. Thinking about companies, about finance, is what I do, night and day. From my walk in the morning to laying in bed in the evening, I am reading reading reading. Technology is pretty much all I can think about, and it has been that way for close to 10 years. 
Most of the time that thinking translates into full-length posts. I get curious about something and go 3K-5K words deep. However, sometimes the fruit of that investigation isn't juicy enough to justify a full Napkin Math post. So I have lots of >500 word ideas that have never had the opportunity to shine.