Means of Creation
Can NFTs Be A New Monetisation Model For Creators?
Also: Dispo's $200 million valuation, MrBeast sells 1 million burgers, Spotify's latest announcements, and more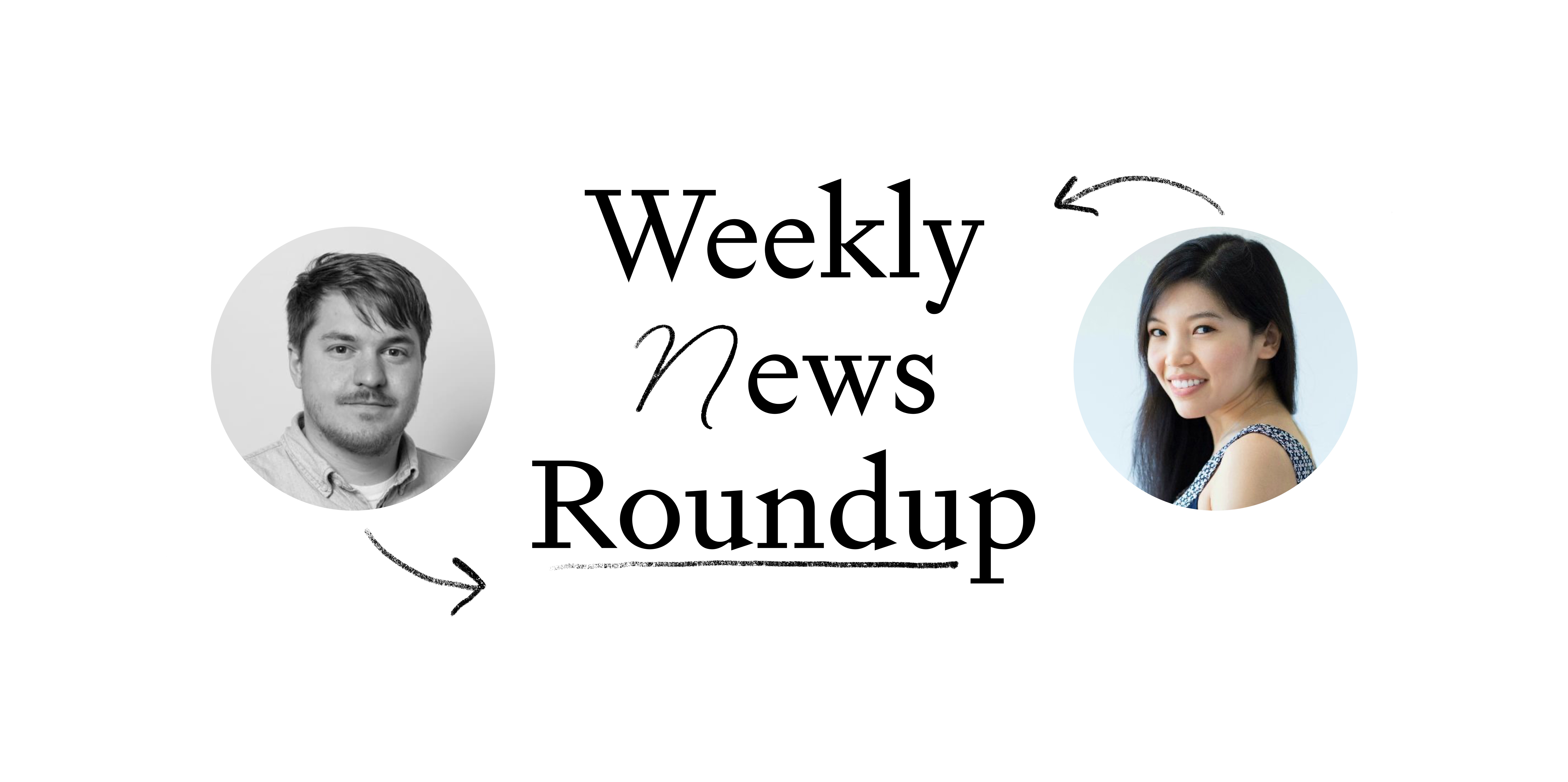 Last week's interview: We spoke to Sam Lessin, General Partner at Slow Ventures, and writer at The Information covering creators, platforms, and startups writ large. Check it out on as a podcast or on YouTube! 
And now, onto the news…
---
Top Stories in the Passion Economy, 02/24/21
Can NFTs Be A New Monetisation Model for Creators? 
What Happened?
NFTs have been all over the news lately! Here's a small sampling of some of the highlights:
NBA Top Shot, a blockchain powered marketplace for collectible highlight videos generated $53.9 million in sales.
Popular creator Logan Paul raised $3.5 million in one day through NFT sales. 
Art auction house Christie's is accepting NFTs for an upcoming auction. 
A limited edition version of iconic GIF 'Nyan Cat' was auctioned using NFTs and sold for $482 thousand dollars. 
Justin Kan, co-founder of Twitch, announced that he will be minting his YouTube content as NFTs. 
Overwhelmed? We strongly recommend reading this primer written by Jesse Walden. 
What this means:  
Li: 
I'm excited about this from a passion economy perspective because it represents a really interesting way for artists to monetize, and for their fans to profit from supporting them.
Nathan:
Agree! NFTs have created a mechanism to buy equity in creative content. If you're an early fan of a creator and you love their content, you may want to support them by buying into a piece of it, which could potentially appreciate in value. 
Li:
Historically, people have collected art for different reasons: for aesthetic reasons of course, but also as a financial investment. 
NFTs offer a way to invest in digital content as an alternative asset class. They also have a lot of advantages compared to physical art: first, liquidity—no need to ship things across the country and store them in temperature controlled environments. And second, artists have the ability to capture a percentage of secondary sales.
Nathan: 
I agree, but it's important to separate the temporary hype from the longer term effects. 
People are buying a lot of random stuff right now because NFTs are popular. They probably shouldn't spend $50,000 on an animated GIF with no lasting value. 
Li: 
Yeah, I agree. It's important for people to remember that most physical art created throughout history has not retained its value. Most of it is irrelevant now, with no buyers for it. NFTs will be similar, especially with how low the barriers to content creation are today. 
Nathan:
What are the attributes that make something a good, tradable liquid asset other than demand and longevity?
Is there a market for newer, more reproducible forms of art? How do we assess the value of an infinitely reproducible JPEG? 
Li:
This is an important distinction. Physical artworks are inherently scarce. The original can be differentiated from inauthentic copies. When you stand in front of an original painting, you know the artist was standing in that same spot. The paint brush strokes were applied by that artist. It's actually pretty moving when you see the soul of the artist in their work. But for a digital item, what does it even mean for it to be the original?
Nathan: 
I agree, but these notions around why people buy art and how they appreciate it will definitely evolve over time. NFTs will promote totally different market dynamics. We still haven't explored all the places where NFTs do a better job at capturing creative value and places where they don't. The movement is still very nascent. 
I also think the popularity of NFTs right now is more reflective of the tastes of early crypto adopters, and what they are doing with their newfound wealth. The fact that people are spending so much money is a function of them having so much money. 
Li: 
But do you think the people who bought Logan Paul's NFTs were really crypto adopters or do you think that they were his fans? I don't think it's just constrained to the crypto community anymore.
Nathan: 
It's not constrained to the crypto community, but they're definitely pushing the prices a lot higher, which is also promoting so much interest around NFTs. A cynic would say: "Any time Bitcoin is expensive other parts of crypto experience a halo effect. In 2017, it was ICOs and distributed apps. Now it's NFTs."
The fact that NFTs are becoming really popular right around the same time as Bitcoin is getting really expensive is surely not a coincidence.
---

Dispo Raises $20m at a $200 Million Valuation 
What Happened? 
Kia Kokalitcheva from Axios had a major scoop yesterday: Dispo, the photo sharing app launched by David Dobrik, raised $20m from Spark Capital at a $200m valuation.
Spark previously invested in social companies like Twitter, Snap, Discord, Tumblr, Medium, and more.
The Information previously reported that Dispo was in talks with Sequoia, Andreessen Horowitz, and Benchmark. 
Dispo recreates the disposable camera experience, aiming to "restore authenticity in social media." The company launched a 10,000 person invite-only beta last weekend. 
Best paired with: Nathan's deep dive on Dispo in Divinations. 
What this means: 
Nathan: 
Regardless of what happens to Dispo, I think they are a good example of a key attribute investors are looking for in social platforms: they compete on the basis of their network structure, not content format. 
Say you have a compelling content format, it can still be attached to an existing network structure, which makes it easier for platforms like Facebook or Twitter to copy it. We're seeing them do that more and more. 
Whereas if you have a novel network structure, it keeps others from copying it because you have a platform that solves a problem or provides a benefit to users. 
The new network structure on Dispo is "rolls"—which are essentially group texts where photos are shared in batches. If I want to take a photo at some family gathering and send it out, instead of buzzing everyone's phone right now, in 12 hours we can all look at the new batch of photos everyone took yesterday. This creates an artificial constraint to over-sharing. 
If Dispo solves enough of a problem and nails users acquisition, it'll be very hard for existing networks to copy it. 
Li:
But hasn't the rolls concept been tried before? Facebook had a Moments app a few years ago which was similar. 
I think Dispo is trying to lean in to the "You don't have to interrupt your life" narrative. Users can be in the moment because they can just take a picture and put their phone down until the next day. I think they're trying to capture that element—which I would call more of a format. I don't know if a new network is going to arise because of this format. 
Nathan:
I think you're right about the delayed publishing part being more of a format than a network structure. Which would make Dispo easier to copy. 
However, the current societal situation has made people more open to trying new social networks. There's an open window now for new social products that was closed until recently.
The previous attempts by Facebook and other platforms to create a better shared camera roll experience didn't succeed, because their timing was wrong. 
The opportunity to create a new network structure is the reason to be excited about Dispo, even though their messaging leans more towards authenticity of the format. 
---

MrBeast Burgers Has Sold 1 million Burgers In 2 Months
What Happened?
What this means: 
Nathan: 
The most successful creators sell a product that's on brand with the type of content they create. This is underscored by MrBeast Burger's success and also Elijah Daniel's Gay Burger which is modeled off of it. 
Currently, there's a lot of friction for creators offering physical products. Infrastructure providers who have addressed that problem are doing really well. The makeup company Morphe is a good example. They help influencers launch their own branded beauty products. 
The old model involved brands like Dunkin Donuts launching co-branded campaigns with influencers. In the new model, companies like Virtual Dining Concepts are building white-label infrastructure for creators like MrBeast to offer their own branded food products. Why partner with McDonald's when you've got the means to provide your own burgers? I think we'll see more of this across different types of products besides makeup, food, and apparel.
Li:
In a market with infinite choices, brand matters. But it's important to state that taste does matter. I've actually heard lots of negative reviews about the burgers themselves. I don't think people would repeatedly purchase bad-tasting food items just based on the brand. 
Nathan: 
I think the way that it works is: Virtual Dining Concepts partners with any local burger restaurant willing to make a burger based on MrBeast's specifications. The burgers are coming from different restaurants, making the quality really inconsistent.
Li: 
Right. Creators have to strike the balance between leveraging platforms that allow them to easily start selling products, while maintaining product quality. 
This news is also indicative of a transition in the restaurant industry which is already underway. As takeout becomes increasingly inexpensive and convenient, consumers will just choose takeout versus cooking their own food. In the future, very few people will cook out of necessity, but only as a hobby. 
The resultant consequences for the restaurant industry will be to either lean into convenience, and/or lean into experience. Because consumers have infinite choices at their fingertips, restaurants can't just be functional providers of mediocre food. 
MrBeast Burgers is an example of both: the experiential connection driving orders, while also being delivered in a really convenient way amidst the pandemic. 
---

Spotify Unveils New Product Features
What Happened? 
Spotify recently announced new product updates at their Stream On event. Here are the key ones:
They're partnering with Wordpress to help creators convert text to podcasts. 
Podcast creators on Anchor will be able to set up polls and Q&As within podcasts. 
Spotify will let creators launch paid podcast subscriptions through Anchor starting this spring. 
They're launching Spotify Audience Network, a marketplace consolidating ad inventories across Spotify exclusives, Megaphone, and Anchor. 
What this means:
Li: 
I love the effort around enabling 1 million creators to earn a living from Spotify! It's very near and dear to my heart, obviously. However, Spotify is far away from doing this today. I think introducing new monetization mechanisms for creators is a step in the right direction. 
Nathan: 
We should really do a deeper dive on this in future weeks, but to me the most fascinating thing about this is the extent to which Spotify is focused on monetizing podcasts via ads both in their app and in the traditional RSS-based podcast player ecosystem. 
Their acquisition of Megaphone will enable them to sell programmatic ads that work in and outside of Spotify. This is good for them because in targeted advertising scale is everything. You need a wide set of users to be able to reach the narrow slice that many brands may want. It's a really counter-intuitive and interesting move for them to do this, but it makes sense.
For more on this, I recommend reading Ben Thompson's take. 
---

LinkedIn Is Launching a Freelancer Marketplace 
What Happened? 
LinkedIn is building a freelancer marketplace where it's 740 million users can find and hire freelancers, according to The Information.  Transactions in the marketplace will be processed through a digital wallet. 
LinkedIn already has a ProFinder service that helps search for freelancers in specific sectors. 
---

YouTube Announces US Launch Date for Shorts & New Monetization Features 
What Happened? 
YouTube is planning to launch it's short-form video feature Shorts in the US this March. They will also publish "Shorts Report" a bi-weekly resource that helps creators with latest stats, features and best practices. 
Shorts has been available in India for a few months and is currently receiving 3.5 billion daily views. 
YouTube is expanding its tipping feature 'Applause' to more creators (YouTube has a take-rate of 30% on Applause revenue)
YouTube is also integrating ecommerce features that gives creators the ability to convert their videos into shoppable catalogs. 
---

Acast Acquired RadioPublic to Become Largest Podcasting Company in the U.S.
What Happened? 
Podcast hosting platform Acast recently acquired RadioPublic, a platform that builds podcasting tools for creators for an undisclosed amount. 
The tools include: Podsite, a service that creates landing pages for podcasters as well as Affinity Promotions, a service that enables text message based promotion to a podcast's most engaged listeners. 
Acast has received $120 million in funding so far. 
---

Charli D'Amelio Launches Second Signature Dunkin Donuts Drink 
What Happened? 
Celebrity creator Charli D'Amelio recently launched 'Charli Cold Foam', her second signature drink in partnership with Dunkin Donuts. 
Charli has 108 million followers on TikTok, and 37.8 million followers on Instagram.
---

iHeartMedia Acquired Triton Digital for $230 million 
What Happened? 
iHeartMedia, the biggest radio broadcaster in the United States recently acquired Triton Digital, a company specializing in audio ad insertion and analytics technology. 
---

Marc and Heidi D'Amelio Are Launching Their Own Podcast
What Happened?
Marc and Heidi D'Amelio, parents of famous creators Charli and Dixie, are launching their own podcast produced by Ramble, a joint venture between Cadence13 and talent agency UTA. 
Ramble focusses on podcasts centred around digital celebrities. They have previously produced 2Chix, the podcast that Charli and Dixie host. 
The D'Amelio family are also set to co-produce and release a docu-series on Hulu in the coming months. 
---

Paid Groupchat Platform "Bunches" Launches on ProductHunt 
What Happened?
---

Shopify Launches An Esports Team
What Happened? 
---

Passion Economy Financings: