The Sunday Digest
The Sunday Digest
Everything we published this week + news from within and outside
Happy Sunday!
Last week, we mentioned our move from Slack to Discord. It was fresh back then, a true dose of warm connectivity in these dreary months. It's still all those things—but we're also getting to do some serious talking across our channels. Everyone at the Every family spent the week chatting about the things they cared about, and our news and collected reading sections are—as always—a reflection of our span of passions and interests.
Our new virtual office space is also the topic of one of the pieces we shared with you over the past few days! Along with that new episode of Talk Therapy, we hope you'll take a look at a deep dive on David Dobrik's Dispo (there's some weekend alliteration for you), a trusty Means of Creation roundup and conversation, and plenty more. Enjoy!
---

What We Published
This week's output: 2 articles, 3 podcasts, and 2 live conversations.
📝 ARTICLES 📝
by Nathan Baschez in Divinations
Ever find yourself fascinated with the surprisingly (or...unsurprisingly) long list of celebrity software startups? Nathan certainly has—especially the recent (re)launch of David Dobrik's Dispo, a photography app that mimics a disposable camera. Delivering a short history of other apps with famous founders that didn't succeed, he lays out the case for why this one might be different. In short, Dispo poses solutions to a few key problems we've all come to face in the era of phone photography. Nathan's argument is concise, organized and very fun to read. Plus, you'll get reminded of some truly remarkable, now-extinct celebrity software.
Read 🔒 (8 mins)
in Means of Creation
This week in the passion economy, big companies and investing giants both made strides to work with and for creators. As LinkedIn formalizes plans to support its many influencers, Mark Cuban is readying his Clubhouse competitor geared toward creators. But perhaps the most fascinating piece of creator news this week is the announcement that influencers can now join the Screen Actors Guild. There is, of course, more, as the creator space is an ever-crowded one. As always, Li and Nathan are here to help you make sense of it.
Read 🔒 (12 mins)
🎧 PODCASTS 🎧
The Long Conversation with Rachel Jepsen
Shortly after recording last week's TLC, Dan embarked on a well-earned break—so Rachel thought it only right that she, Nathan and Taylor Majewski offer him a few reading recs. But as any regular listener can tell you, the topic the gang begins on is rarely the one they end with. Listen through for an insightful, introspective discussion of genre, comfort, and why it's important to diversify our reading diet.
Listen (31 mins)
Talk Therapy with Dan Shipper and Nathan Baschez
In addition to the new site, Every underwent another, internal shift: putting our online office on Discord. Nathan and Dan spent this week's first Talk Therapy explaining the reasoning for the decision, and how they're already seeing it change our working community for the better.
Listen (15 min)
🎥 VIDEO CORNER 🎥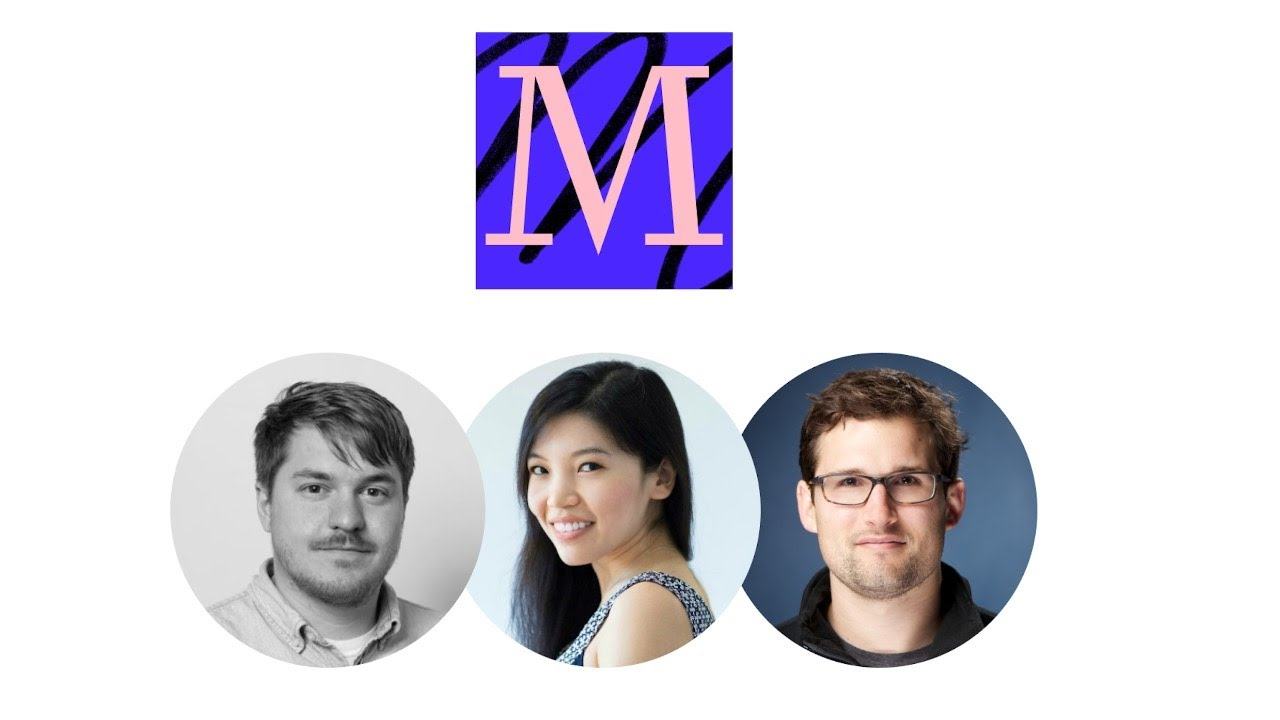 This week, Li and Nathan sat down with Sam Lessin, Fin cofounder and writer of The Information's Modest Proposal, to chat Clubhouse, TikTok, OnlFans, and the evolution of platforms' treatment of creators.
Love listening to Means of Creation, but looking for something to read, too? We're now publishing transcripts of Li and Nathan's weekly interviews! Check out the writeup of last week's chat with Wattpad's Allen Lau.
---
What's Going On
News you might have caught or missed this week.
Another week, another thrilling new launch courtesy our own Li Jin. This time, it's her debut fund, focused specifically on—you guessed it, the passion economy.
There's a great writeup on Atelier in Lenny Rachitsky's newsletter, as well as an interview with Li that's absolutely worth reading, for tidbits like the reasoning for the fund's name and her experience fundraising entirely during a pandemic. Li has her sights set high on supporting and increasing visibility for a new "vision of the future of work," but as always, that vision is deeply human. As she tells Lenny: "My fund's raison d'etre is to rebuild the middle class and create more opportunities for earning money, in ways that are non-exploitative and give people a path to upward mobility."
More News:
---
What We're Reading
Our favorite writing from beyond Every
Coming off last week's hot Tesla take arguing for the company's acceleration of the electric-vehicle shift, Ben Thompson came back this week with a polar opposite reading of a different phenomenon. Clubhouse, he argues, is the natural meeting point of a few different core narratives of the Internet age. "If anything," he writes, "the question is what took so long for audio to follow the same path as text, images, and video." Working through abbreviated histories of three trends—democratization, aggregation, and transformation, Thompson locates "Clubhouse's opening" as a classic shift to a speedy new alternative mode of consumption for the audio world. To understand why Clubhouse's relationship to podcasts runs parallel to previous shifts in video and writing, read Thompson's latest. As always, it's worth it.
More Reads:
---
Tweets of the Week
An inside look at our style guide:
We'd still love your answers!
---
An Invitation to Every
Not a subscriber? Intrigued by the bundle? Now would be a good time to subscribe — it's just $20 a month for everything we offer.