The Long Conversation
Stop Getting Rejected For Dumb Stuff
Trying to get published? Avoid these mistakes!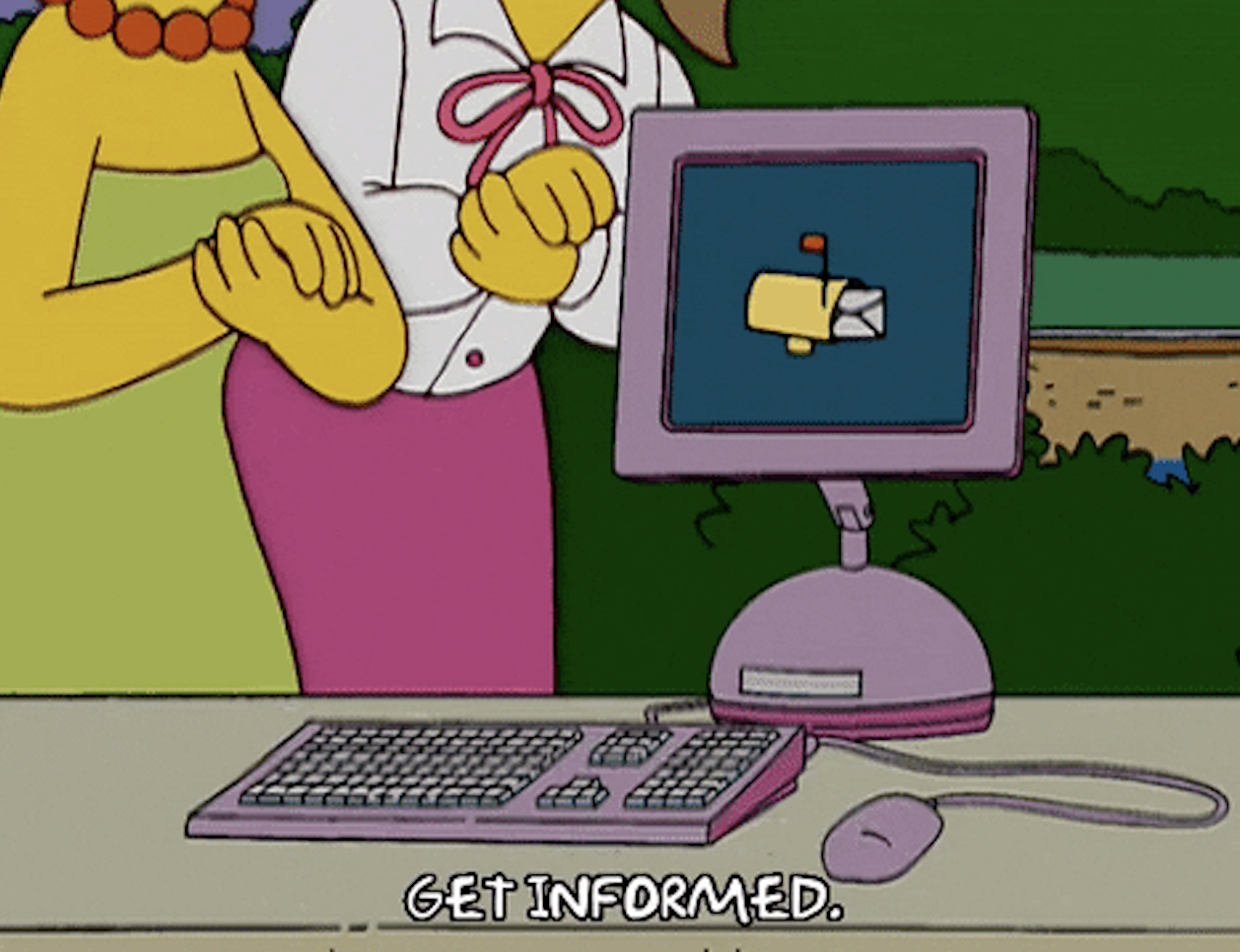 Hey, there, pardners! 
I've spent the last six weeks reviewing dozens of submissions from folks hoping to write with us! And so much of what I read was amazing—from fresh-out-of-school grads with writing chops way beyond their years, to long-time operators sharing deep practical knowledge in accessible ways, to industry analysts writing to educate insiders on new perspectives. 
🤠, was I impressed! 
But it also made me want to share some info about the submissions process! Not just for Every, but for lots of publications and media empires out there.
I've reviewed submissions for lots of different kinds of publications in my career, from manuscripts for publishing houses to poetry for lit journals, even a literary agency. And every time I've sat down at a new stack of papers (I have cut my fingers on piles of IRL manuscripts, my friends!) I've prayed that these writers will have followed some basic rules. But they never do. 
and
your future editors will thank me. 
Rule #1: Follow the instructions
mistakes
. But some people
choose
not to follow instructions or guidelines. 
"But I work in tech," you might say. "I'm just innovating the guidelines." 
Please don't innovate the guidelines! Let me tell you why they're so important.
Publications can get hundreds, even thousands, of submissions in a given cycle, and that is why there are always guidelines. Without guidelines, the staff (or, in many cases, the individual) assigned to review submissions would be completely overwhelmed by different formats, tracking down important information, and generally trying to keep it together. Submissions are mostly judged against each other, which means there has to be a consistent baseline of what's provided by each writer in order to assess the work itself.
And yet, people don't follow the instructions, from the most basic—"What's your name?"—to word or page count limits. Sure, some writers just don't pay attention. Maybe they have a ton of submissions going at once and they just lose track, make mistakes, it's normal! These people, I'm not talking about you. I'm talking about the guy who reads the instructions, sits back in his chair, crosses his arms, and decides to ignore all of them, saying to himself as he nods at his own gorgeous reflection, "Yeah, I can do better than that." They think it'll make their submission stand out more to use a fake name, or not include a crucial piece of information, break the page limit, send a book-length sample when 500 words were requested, or submit on a topic that hasn't been requested—sometimes even saying, "I know you didn't ask for this topic, but you'll feel differently when you read mine." Guess what? No I won't. And now I think you're arrogant and entitled, and you've wasted my time. Lose-lose, get the booze.
If a publication has asked for something, that's because it's what they want. It might seem petty (and I've never done this but it happens!), but breaking a formatting rule can result in a tossed submission before it even gets read. Not providing your name means an editor will have to track you down and do a back and forth to get the information they need, which they might decide isn't worth it. Follow the instructions, I am telling you this for your sake.
Rule #2: Don't ask for exceptions
If you see that, don't ask for feedback! 
FYI, this won't work, and it will give the editor a terrible headache:  "I know you said you don't do feedback, but can I have some feedback on mine?"
Some places will offer a fee for feedback on submissions, but if this service isn't offered, it's just unprofessional to ask.
Rule #3: Make it easy
Make the piece of writing you are submitting easy to read and access. See rule #1: if the publication has requested your writing in a specific format, do what they say. Typically that will be a PDF (painless to download and typically lack external sharing privileges, making them more private) or .docx file (has some of the functionality of Google Docs but also limits sharing, ensuring greater privacy). Rarely is a Google Doc approved as a submission delivery method, because the owner can control who sees the doc, which can lead to either unusable links or shared links, where the submitter can see if any comments have been left on their submission, or where it has been filed.
A publication may instead not specify a format, but just ask for a link to a sample of your work (or they may ask for both a submission in a specific format, and a previously published sample, or a pitch and a sample). Here's what to do if sending links: 
When submitting writing samples to publications, make sure your samples aren't behind a paywall.
Don't just link to a website that has your writing on it somewhere and hope the submission readers will find you—send a specific link to a readable, accessible, single essay/article/story/post. 
Do not send a link to your "archives."
Rule #4: Make it relevant
Whether submitting a submission (that is, a piece of writing you would like to get published) or a sample (something you've published elsewhere), they should not be random! Both should align with the kind of work in the kind of format and genre and proclivities of the publication. It should also be relevant and aligned. Do they publish nature writing under 1K words? Don't make your sample a 5K college paper, a scientific review, or an entire draft of your novel (yes, these are real examples). 
That might seem obvious, but ask anyone who's ever worked as an editor at a literary journal or magazine and they'll tell you that the number one most important thing you can do before submitting is read the kinds of things they publish! Can't overstate the importance of this. What they've published is what they like, and you don't want to just conform to what they like, but every publication has its own aesthetic, the kinds of things that it appreciates and values. Dig into their archives to get a sense of this, and when you feel comfortable describing the aesthetic of that publication, you're going to be in a much stronger position to get the fit right—or move on if it's not a fit for you. Editors can tell if you don't read their publication, and it can result in a lot of wasted time for both sides. Submit to publications you like!
Also, or, again, make sure the publication actually publishes the thing you are sending ;) 
(Here's one clarification to help with a common mistake: pitches and submissions are different! So a "call for submissions" is when a publication is looking for completed pieces, and "now open to pitches" is when a publication will consider your ideas. Here's a little more:
"Pitches" are story ideas. You'll only see this word used for nonfiction essays, news, reportage, and journalism (for books and things like novels, people do "proposals"). Pitches can be a stand-in or tentative title and a few sentences describing what will be covered, what research will be necessary, and sometimes what resources will need to be provided in order to complete said research. Pitches can also state the impact of the proposed piece, and what the writer hopes readers will come away with or learn. If a pitch is accepted, it generally will come with payment to complete the piece. (p.s I've never worked for a newspaper, so I'm talking about magazines and journals here. I know nothing about the 'papes!)
"Submissions" on the other hand are completed pieces that you hope the publication will "pick up" and publish—and hopefully pay you for. Sometimes, publications have open submission periods, where you can submit your piece for a month or maybe more. Sometimes submissions cycles are themed, like, "Open call for literary nonfiction essays of 3,000 words on the first-generation experience," or "Looking for stories on the role AI will play in the crayon economy." Sometimes constraints are added, or certain perspectives are requested on a given topic. Sometimes a submission will ask for a cover letter introducing your piece. A submission can also be a request for a few different things, rather than just one piece of writing.)
Rule #5: Your bio is important, kind of
You will always be asked for a short bio when submitting work. 
Let me say that one more time. 
You will always be asked for a SHORT bio when submitting work. 
Think of it like a brief resume for a very niche job. Your high-school test scores don't need to go in there. Only your relevant experience does—that means including references to past published work, if applicable. Don't have relevant publishing or writing experience? No problem! Then tell us what makes you qualified to write the thing you've written or are pitching. 
Now, every editor is different and has little things that turn them on and turn them off. For me, a long, rambling bio going on and on about everything you've ever done or thought makes me anxious. It's a sign that you don't have a good sense of what makes you you, which is important for a writer. It's also, well, something you wrote, and if it's long and rambling and doesn't quite have a point, does that mean your other writing will be like that? And try not to aggrandize yourself. I've read a lot of bios that sound like the person is applying to be a gosh darn host of American Idol! I just want to reach out and hug them and tell them they are loved.
The point is, write every part of the submission, don't just type it. If nothing else, it's good practice!
Rule #6: Don't be rude about the timeline
I haven't heard back and I think it's, like, been a while? 
Sometimes, publications will give you an estimate of how long it'll take to hear back about the status of your submission. Duh, it would be amazing if all publications told you how long to expect to wait! But sometimes they can't do that, and sometimes they won't do that, because they need to know how many submissions come in, how many are quality enough to make it past the first cull, and other things like where resources can be allocated. (This is partly why journals usually allow "simultaneous submissions," where you can submit the same piece to multiple places at once so long as you let everyone else know when it's been accepted somewhere.)
Often, if you're looking at a publication on a website like Duotrope, response times are just averages crowdsourced from people who have submitted. 
Response times vary widely. I'm talking three days to three years. That's right, years. (That's more true for more typically evergreen genres like fiction and poetry, not topical stuff.) So if you think you should have heard back "by now," don't get cross or worried! Small editorial staffs and hundreds or even thousands of submissions in a given period can simply delay this process beyond when you wish it would end. (Also remember that while many publications, like Every, have their editorial board review submissions, other publications and publishing houses refer to general submissions as "slush piles," and the slush pile readers are often the lowest paid employees who are just starting out in their careers. They have limited resources and are doing their best in between coffee runs for the boss. I've been there. He had a treadmill desk. It was terrifying.)
If no response time was listed on the call for submissions, it's OK to inquire, but keep in mind that your expectations can't always be met, and there is a nice way to ask. 
It's this: "Hi, Editor's Name Which I Will Use Because I Know You Are a Real Person Doing a Job and I Looked It Up, I didn't see an expected response time in your submissions information, and I'm just wondering if there's a date by which I can expect to hear back. Thanks!" 
Great! Also, if you haven't heard back in a while, don't assume you've been rejected and beat yourself up—or get mad publicly about it. I once waited 12 months before making it to the final round of submissions for an esteemed Canadian poetry journal 😌, then waited three more months only to lose out at the very end 😞. 
Bonus tip: See what happened in the greeting in the nice email? It's a really good idea when emailing a general publication address to look up the names of the editorial staff and use them! This is just a nice thing to do and shows that you're familiar with the publication or took the time to look it up so you could greet those folks or that person by name. 
Bonus bonus tip: If you're submitting to a journal that publishes multiple genres, look up and name the genre editor who will be reviewing your submission or approving submissions. So if I'm submitting a short story to a lit journal that has a fiction editor, a poetry editor, and a nonfiction editor, I'll say, "Dear Fiction Editor's Name, Thank you so much for the opportunity to submit my story, 'The Editor Who Turned Into a Dog.'..." 
Rule #7: Keep track of your submissions
don't
want to email back asking, "Um, what piece was that?"
So if you're submitting to several publications, keep track of them in a spreadsheet or doc. (This is why using Submittable is really helpful, because they keep track of everything for you—but it's expensive for publications to use, so some of them choose different systems.) 
Also, if you have another question about the submission process or the publication process or anything at all, do make sure you've looked through the website before emailing an editor! ;)
Rule #8: Believe
If you get a rejection from an editor that says, "We really enjoyed your work and we hope you'll submit to us again," listen. Editors don't have to say this, and it wouldn't be in our interest to say it if we didn't mean it, right? It's not just me—this is something you should always trust when you see it. And take it to heart.
Rule #9 It's ok to make mistakes!
Finally, if you've ever broken one of these rules, so have I! That's how I figured them all out. So if you read something I wrote above and had that icky feeling in your stomach like someone is talking about you, take the lesson but don't take the blame. These are general rules that apply everywhere, not just at Every, so they're not just things I've come up with in the last submission cycle ;) 
Finally, finally, if you want to work on your writing, one of the very best things you can do is submit, submit, submit! Submitting work means sharing work, and ya know how you always see the missing comma or the dropped plot device after handing your work to someone else? Submitting gives us deadlines, some structure and motivation, and it can help us see our work more clearly—through the eyes of the reader.
(Especially for fiction writers, poets, and essayists, Duotrope is $5/month and you can search publications by a ton of different stuff, and there's all the journals and awards in the world out there. Check it out!) 
Song of the Week
Sublime - Work That We Do (Live At The Palace/1995)
Love, your editor,
Rachel (not my real name)