Every
Kate Lee Joins Every as
E

ditor-in-Chief

A note on the future of Every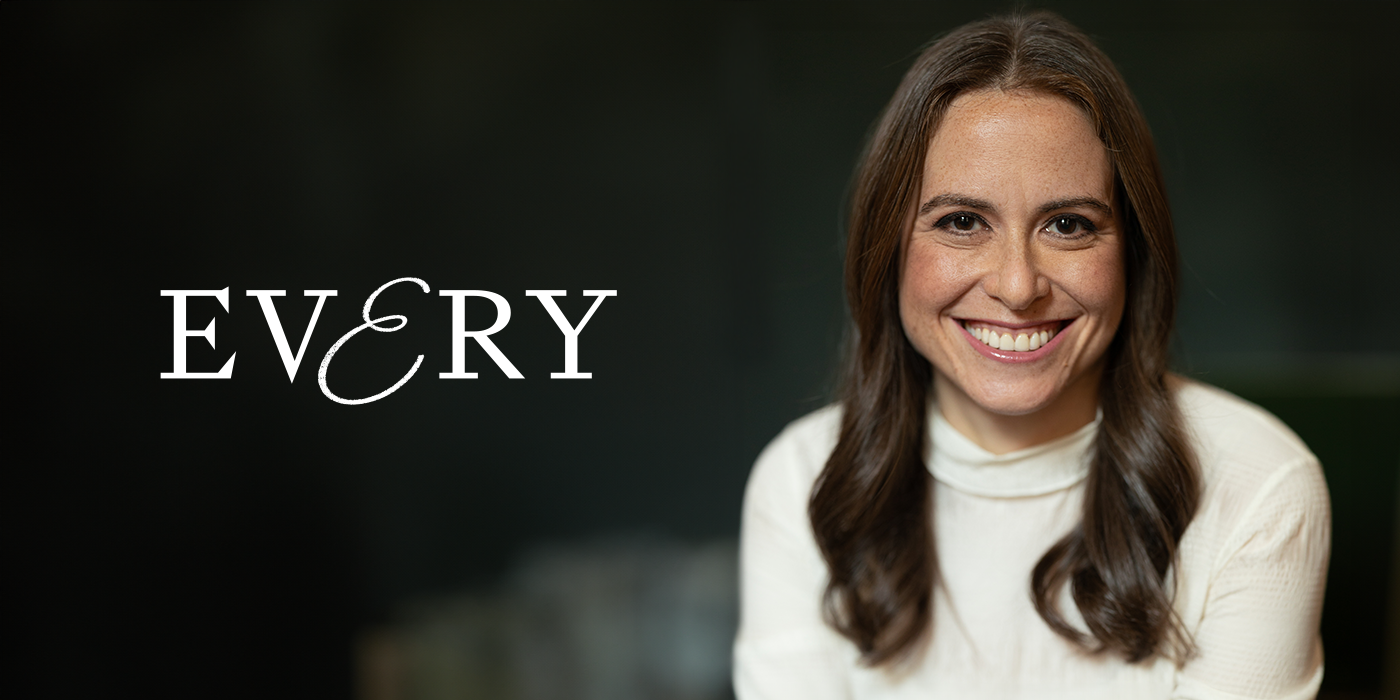 To celebrate our new editor-in-chief we're offering subscriptions for 25% off your first year. If you've been considering becoming a paid subscriber, now is a great time to do it:
TLDR: Kate Lee has joined Every as editor-in-chief and general manager of the newsletter. Kate was previously the publisher of Stripe Press and head of content at Medium. We're ecstatic to have her aboard. You can read coverage of Kate's arrival on Semafor.
Kate is going to help us make Every your go-to place for high-quality business and technology writing on the internet. She'll bring in new writers, create new columns and series, and take Every to the next stage of our growth. Below is a bit more about what you can expect from us over the coming weeks and months, as we work to bring you the best new ideas on startups, AI, personal development, and more.
Why we brought Kate on board
A note from Dan Shipper, CEO of Every
The most important thing I've learned in 3.5 years of running Every is this:
If you want to know what someone is going to make in the future, look at what they've already made. If you love what they've already made, it's a good bet you're going to love what they'll make next.
That's why I am so excited to bring Kate aboard at Every. I love Stripe Press. I love the writing about business and technology that they produce. I love the way they talk to builders and the beautiful aesthetic of their books—they open up our imagination, inspiring us to solve seemingly intractable problems and make great things.
Kate helped build Stripe Press as its publisher, and I know she can bring its magic to Every. She has the rarest combination: a love of editorial and a love of technology. She has incredible taste in people and in ideas. And she's fun to work with to boot.
We started Every because, by and large, business and tech writing on the internet isn't very good. It's either not relevant to builders, or it's content marketing disguised as insight. We want to change that: we aim to produce high-quality writing that inspires curious, ambitious builders like you to dream new dreams—and to achieve them. 
More importantly, in an age of solo internet writers, we've aimed to do this together—rather than alone. I think Kate is the perfect person to help me, Evan, and the rest of our writers create an institution dedicated to this work.
Welcome, Kate. I'm excited to make a little dent in the internet together.
Get 25% off of Every
Become a paid Every subscriber and get one actionable essay a day on AI, tech, and personal development.
Trusted by 90,000+ founders, operators, and investors:
Why Kate joined
A note from Kate Lee, Editor-in-Chief
I've always believed in the power of writing to clarify your thinking, spread great ideas, and connect with others.
Every is the embodiment of those ideals. We believe in the power of technology and business writing to inspire others to build new things, see the world in a new way, and feel less alone. We want to produce really good technology writing that's grounded in rigor and fun to read. And founders, investors, operators, and other technologists all have insights to share—we want to bring the best of them to our readers.  
It's a particularly exciting time to join Every because of its evolution from a creator collective to a multi-faceted media company that builds technology products and offers courses. As editor-in-chief and general manager of the newsletter, I'm excited to help grow the business and dive into editorial work—publishing more and better writing, new editorial initiatives, and new formats. And we'll continue to offer more courses like Dan's chatbot course and incubate new products like Lex. 
The marriage of writing and technology has been the through line of my career—first as a literary agent, working with writers who came to prominence because of the internet, then as the first head of content at Medium. It was there that I saw that writing by technology practitioners spoke to an audience that was hungry for first-hand knowledge from their peers. A startup founder reflected on their hard-won lessons when their company failed. A designer showcased the wireframes of a prominent social app feature used by millions. A product manager explained how they shipped a new tool; an engineer published snippets of their code; a venture capitalist shared their investing thesis.  
That experiential knowledge came in handy at Stripe Press, Stripe's publishing imprint, where I most recently served as publisher. We aimed to publish books that galvanized others to build—providing entrepreneurial inspiration, tackling seemingly insurmountable problems, and helping founders with the nuts and bolts of starting and growing companies. And we made those books with the highest levels of quality and craftsmanship—just like everything else that Stripe produced.
It was while I was at Stripe Press that I first met the Every team. They had just launched, and I reached out to them to learn more about what they were doing and how we might collaborate. When I had the opportunity to work with them, first as an advisor and then as an editor-at-large, it was a natural fit. The chance to join Dan and Evan full time to help grow and shape the business was one that I couldn't pass up.
If you're already a subscriber, we're excited that you're here. And if not, we hope you'll join us.
---
If you're interested in writing for us, we'd love to hear from you.
We're looking for writers with direct experience in technology—perhaps you're a founder, or you've worked at a startup or in big tech. You're deeply curious about technology and how it works, and how it can be used to better yourself, and you think Paul Graham's early essays are inspiring.
You don't have to have written professionally before, but you do need to have written on the internet about business, technology, and/or startups—whether that's Tweets, ghostwriting, or anything in between.
If this is you, please send us some information about yourself. We look forward to hearing from you.