Every
Happy 30th Birthday, Dan!!
A compendium of love for Dan
Arielle Shipper
When you came into my life 30 years ago, I thought I was getting a sibling, which to a three-year-old meant things like sharing or possibly competition. Instead I got a brother with a fascinating array of talents who I'd call myself privileged to have found in the world as a friend. Equally adept at parsing philosophy, selling a business, facilitating marriage vows, and getting kids in line at Romp Around - these qualities make it obvious why our relationship has always been atypically close. You're a human I'd choose, not just one I (luckily) inherited. They say siblings are our longest relationships in life, and wow do we have a lot to look forward to. Mazel tov on the first 30. I can't wait for the next three decades. PS: Just remember, you may be taller, but I'm older!
Mark Bao
One of your best qualities is getting at what's real. Whether it's your articles that you wrote or projects like the sunday letter one you built a while back, and now at scale at Every where people of a similar mind share how to think about things beyond the surface level and get at what matters. Things that people are curious about, but aren't always written about, because they require some study and figuring out beyond the facts. Your appetite for understanding and sharing that understanding is a gift to us all, and 30 is just the beginning of a lifetime of figuring things out and sharing that knowledge!
Dorothy Ren
He is relentless in doing right by others and by himself.  He is one of my role models in self acceptance.   He reminds me every day to just go do things.
Matt Kalmans
Grew a porn stache, despite advice to the contrary from everyone in his life.
Develops deep, in-person friendships with people he originally met on Twitter.
Reads obscure philosophy. Always in hard copy. And annotates aggressively.
He's spiritual without being obnoxious
He's vulnerable and never tries to be what he's not.
Natan Lailari
His philosophical tenacity
Rabbi Paul Singman
Dan might not have been blessed with the most athletic gifts. But he was blessed with one—a golden arm. Somehow he's able to maximize a wiry frame to produce tight spirals on the pigskin. Tight spirals that whiz past lunging defenders.
Shav Garg
Dan's smile can light up a room. it is genuine, bright, and as pure as they come.
Sonia Baschez
Happy Birthday Dan! Two memories stand out for me: you on my wedding day giving your coat to my mom when she was freezing and of acting like a bouncer when we were taking photos. And that fateful call in Nov when Nathan came back telling me you had an idea you wanted to work on with him and me knowing that this was gonna be his next startup. In the first, it was realizing you'd be in our lives for a long time; the second was cementing it. So I'm glad we've had this time to get to know each other more because now we're in it—and married to Nathan in some way lol.
Bo Ren
Dan, the philosopher and COVID hat influencer.
Krishna Kaliannan
I'm writing you Dan from my apartment in Austin TX. As I write, sweat is dripping down my fingers, as I know you are a writing ninja and I am a writing bum in comparison. So give me a little leeway here please :)
When I first met you Dan, you wanted us to read this philosophical book on the nature of luck together. I read the whole thing in a few days and it was awful. I thought to myself: Who is this guy? And who cares about the nature of luck? And what's wrong with his hair?
In time though, I came to find you are a very smart, caring and compassionate person.
As you know, I started Catalina not too long after we first met. You went through all my plans, ideas and early experiments prior to the launch of the brand. You say to this day that you didn't do much. But the fact is, you were there for me when no one else was. You believed in me when I didn't believe in myself. And you helped me get the darn thing off the ground, even if it was mostly by listening.
To this day, I know Catalina wouldn't be here if it weren't for your support. I would've given up long before launch if it wasn't for you. And now look, we are a $50M business.
So to that I say, thank you thank you thank you! Keep helping people out, you never know what'll come of it.
Happy birthday buddy!
Nate Berkopec
"Considered." I admire how much thought Dan seems to put into everything he does. Everything is considered, everything has been analyzed. He probably doesn't feel like that internally (who does?) but Dan definitely thinks things through more completely and deeply than us mere mortals.
Eddie Cohen
One word: rabbinical. He is and will always be my rabbi.
Ryan Shea
What I love most about Dan is his open heart and his tremendous kindness as a friend. He was there to welcome me from the very beginning, back in college when I barely knew him and asked him to teach me the startup ropes while I crashed in his crib. We became fast friends and Dan was always there for me, through and through. Happy Birthday.
Misha Ponizil
I'd seen Dan blow up on HackerNews a few times so this was the type of guy I came to NYU to network with. I knew he was a Jets fan so when my Chargers came to New York I hit him up and bought tickets off Craigslist for our group of 4. We'd only crossed paths a couple times and he was going to have to bus out from Penn, but Dan is always down. Sure enough, it turns out the amazing deal I'd scored on the tickets were because they were totally fake. The game was sold out so we ended up stuck in the tailgate lot awkwardly acting like this wasn't the dumbest day ever. Amazingly, Dan let it go and actually went on to become one of my closest friends, because that's just the kind of guy Dan is. Love you man - happy 30th!
Justin Meltzer
His friendship, mostly. His philosophy-driven mind.
Dave Fontenot
Click here to listen to an audio note from Dave
Dan's HS teacher, Prof. David Figueroa-Ortiz
This line is from a 'credo,' a sort of 'life reflection' students at Princeton Day did (maybe still do) at the end of senior year.  I was the graduation speaker at Dan's graduation and used it as part of my speech.  I can tell you more about why I love it or not.  I think he'll remember it....
'We are forever inmates in a prison tapping Morse code to our fellow inhabitants through the walls of our cells.' Dan has always been a deep thinker, an old soul, a seeker of complexity and insight when others long have settled for false simplicity and comfortable half-truths.  Dan's insatiable thirst to understand himself and those around him has made him a loyal friend, an indefatigable advocate of those in need, and someone one can trust to always share his best reasoned judgment.  He impressed me as a student; inspires me as a friend; and his example challenges me to be a better thinker.
Conrad Barrett
We're all so lucky to call Dan a friend - one of the most loyal and truly thoughtful people within our lives. Whether you want to enjoy a cold pint, chill walk around the park or advice on business - Dan is always there.   Happy 30th mate - raising a pint from London today.
Alex Godin
Dan shipper is a mensch.
He's on speed-dial any time I'm having a rough day and just want to vent. And he's my first call when I'm looking for a great conversation.
He's a listener: when he engages in a conversation, he brings deep presence and attention.
He's empathetic: He's constantly trying to see both sides, and to understand the people around him.
He's curious: His desire to understand the world around him is insatiable.
And he's smart as hell: Every time I see him, I learn new things.
Alexis Tryon & Scott Carleton
Once upon a time, in a land far far away (aka Silicon Alley), a young padawan Dan Shipper sat down at his desk for a summer internship and deployed his first code into the Artsicle codebase. Little did we know a new legend was being born - The Legend of Shipper Code. Many moons later, engineers would glimpse the legend in passing, like a distant unicorn in the fog, never clear enough to read but always generous in spirit. As time passed, the legend grew. What was this magical code? What did it do? And why did it never break?
As with many legends, this one contains a glimpse of a deeper truth. Shipper makes things happen. It might not always be pretty and it might not make sense at first, but squint your eyes a little bit and you'll find some of the most thoughtful, unique solutions imaginable. As a friend, Dan asks the seemingly strange, but always important questions that push you to see yourself better. As a maker, Dan's commitment to solving real problems for real people is unparalleled. And as a coder, well we'll leave that to Nathan and their Talk Therapy stories to unravel. 
The Legend of Shipper Code may be old lore now, but the hero of our story rides on. We'll stay tuned for the sequel.
Zander Pease
Dan wrote the single greatest line in business writing history: "'Ah' you say, as you sensually rub your Patagonia vest like it's an investing 8 ball, 'these both must be the next Google.'"
Ashoat Tevosyan
One of the things I love about Dan is how grounded and self-aware he is. To be successful as a founder you have to spend most of your mental time engaged in a fantasy world, and as a result I find that founders often lose touch of the realities of the present – emotional realities, power dynamics, and one's own motivations. Dan is the rare example of somebody who can coexist in both the present and the future, and his ability to navigate the inherent tensions between the two in a healthy way is really admirable.
Andre Plaut
Dan has never stopped dreaming. When most of us are told or taught to pack in our imaginations, our curiosity, and our dreams, Dan never did. And thank goodness for that. He finds as much meaning and beauty in code as he does a bouquet of flowers. On his nightstand, you'll find a book on productivity and another of poetry about imaginary cities. Dan has never stopped dreaming, and that allows all of us lucky enough to know him to dream a little more, too.
Andrew Dumont
Dan is a complete mensch. He's the rare mix of intellect, kindness, and integrity. Dan was one of the first people I met when I moved to NYC and quickly became the perfect example of the kind of people that make that city so special.
Happy birthday to one of the greats. Now, cut that damn hair. You're an adult now.
Vinay Trivedi
A thoughtful, curious, intellectual legend who cares deeply about his friendships and about enriching the world around him while having a ton of fun along the way.
Khe Hy
Click here to watch a video note from Khe
Quinten Farmer & Libby Brittain
What we love most about Dan is his sincerity. He always makes the effort to show up for us and for others with honesty and kindness – even when it's uncomfortable or inconvenient.
Peter Boyce
There are people that talk about being thoughtful & intentional: and then there are those who, over many years, actively practice and hone these two as aspects of their identify. Dan embodies so much of what it means to live an intentional & thoughtful life, I have respected and loved that about him well before I ever met him, and luckily to this very day. It is a true gift to be among the group lucky enough to call Dan a friend.
John Murray
I'm sure many of you can recall the first time you met Dan. I mean of course, he is a special guy that always makes an impression.
But for me, there is no memory of our first meeting. Our friendship has just always been a thing.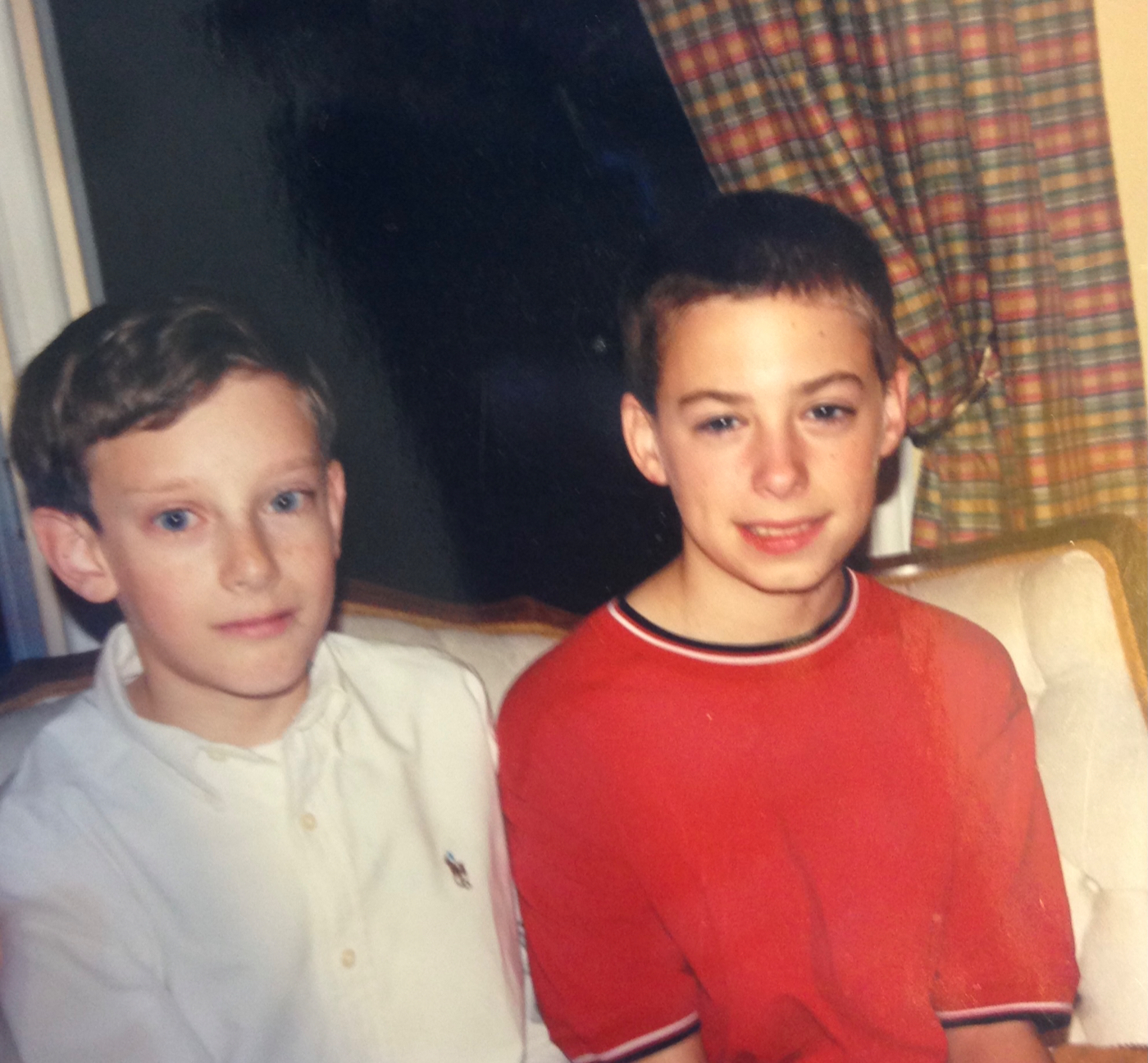 Dan and I grew up next door neighbors and, from as early as I can remember, he has been a part of my life. I think our earliest interactions honestly may have started with just a carpool to nursery school for our parents, but we quickly developed into a pair of inseparable friends.
As we both had only sister siblings, I think the gravitation toward each other was natural as we sought companionship to do what young boys do - get into trouble, create chaos and make/break things. Except with Dan at the reins, I'd say we always did it constructively.  
At least once a week Dan would come to me with a new plan he wanted my assistance in executing. These included:
Building a hoverboard
Making lego vehicles that could withstand drops from large heights
Building a treehouse
Trying to induce electrolysis with a battery and a bucket of water
Attempting to generate enough force to bounce each other over the walls of my trampoline.
Launching homemade model rockets
As you can imagine, we likely would have violated a few OSHA regulations along the way, but we always had the best time, success or fail. Dan's scheming was largely responsible for the majority of the fun I had as a kid.
As we got older and our lives became more mature, Dan served as my greatest confidant and as a true extension of my conscience. He always helped provide sound advice and was not afraid to tell me if he thought I was out of line.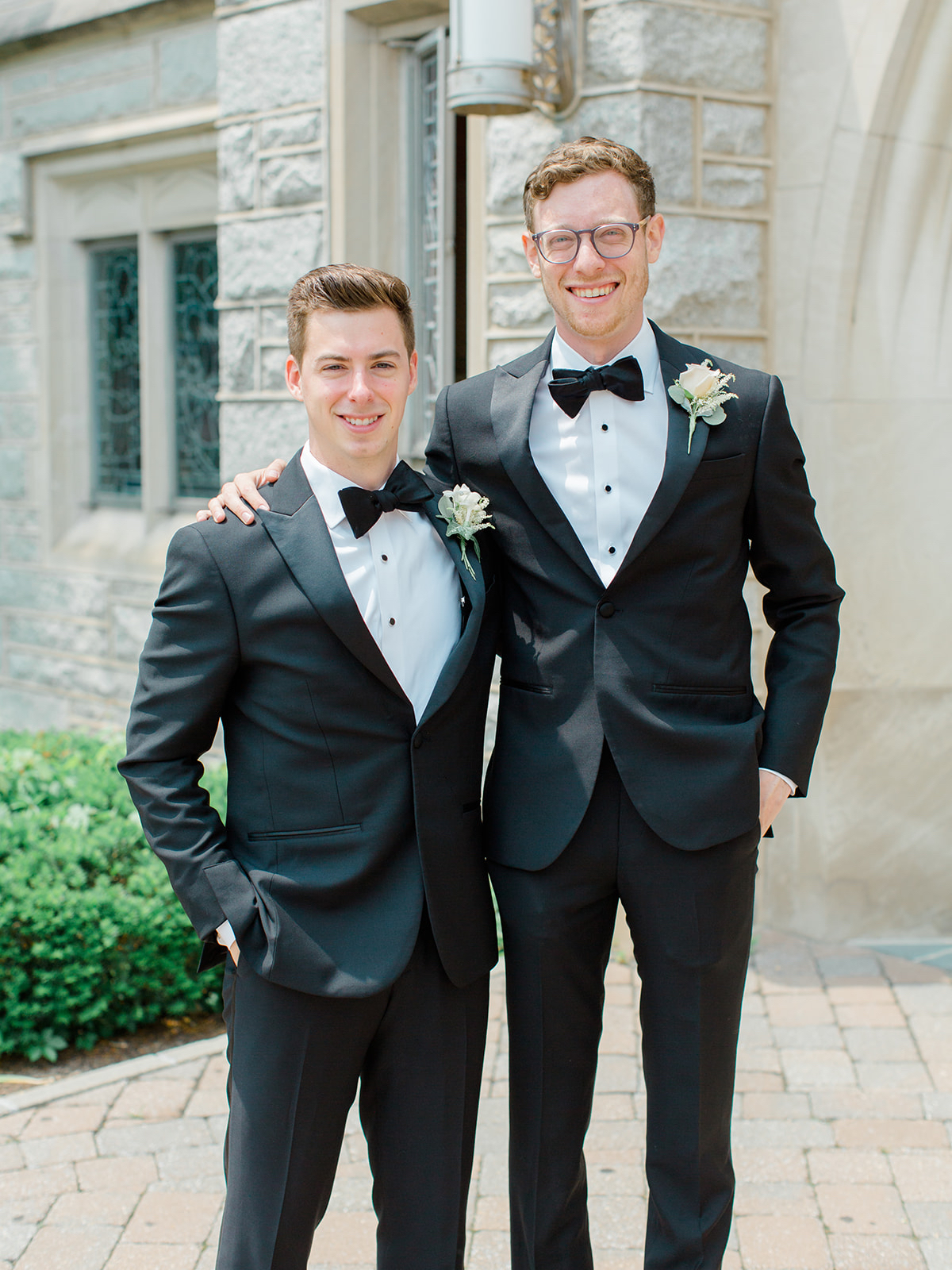 More recently, and as our lives continue to head down their own paths, I always relish the time we spend together. No matter if it's been a week or a few months, we quickly fall back into the kids we once were and I will always appreciate that special bond we share.
I want to thank you for everything you are in my life and that I'm a better person for knowing Dan Shipper. Wishing you a very happy 30th to my brother and oldest friend Dan the Man!
Peter Bacas
Even without speaking for a year, I know our relationship hasn't changed (too much).
John Exley
Ten years ago, the great Quinten Farmer surprised me with something that would come to change my life, for life: an introduction to Dan Shipper. Even if reality of the past betrays my memory in the present, I'd like to think that from the very moment we met, I believed Dan's voice would become one of the most important in our extended family, from our beloved NYC, and of the storied Internet generation. Personally, Dan is my favorite writer, ever -- and, to this day, he is the person I trust the deepest of anyone I have ever met. There are few things in this life I treasure more than the tenure of our friendship, our brotherhood; so much so, that, if my life is suddenly taken from me, I pray that Dan delivers my eulogy. I really mean that. From the bottom of my heart! Love you my man, thanks for everything, and happy 30th birthday!
Hursh Agrawal & Paulina
You're one of the most caring, kind, genuine friends either of us have had. Thank you so much for countless laughs (in skyscraper hotels in Hong Kong!) and beautiful memories (your amazing speech at our wedding!) and the unconditional support and love. You're one of a kind. Happy birthday!! Love, Paulina and Hursh
Ajay Mehta
I love that Dan was the one guy at the table who PG did want to let into YC, back in May 2011.  I love that Dan is the kind of guy that, after we did get into YC and begged him to come join us, said no because he promised his parents he'd finish college. And he still started a more successful business. Sure, Dan is immensely genuine and loyal in his convictions. But he's also just better at life.   I love that Dan literally always has a compliment to pay or a supportive thing to say. This is not an exaggeration. Every single time I speak with him, he says something kind that surprises me in its generosity and sincerity.   Dan is a role model among role models, a brilliant person, and most importantly, a kind soul. I feel grateful to have him as a friend for life.
Nathan Baschez
Last night, as the sun was setting and the blue-green "permanent vacation" in front of you was nearing its final sip, somebody asked if you had any predictions for your next decade. What do you want out of your 30s?
You paused for a moment to consider, which was just long enough for me to imagine what may lie in your future. I sat, smiling, thinking about you being "ready for Brooklyn," maybe getting a dog, maybe buying a house, getting married, wiping poop off a screaming child's ass—or maybe moving to the country and getting really into gardening with a close group of friends. I imagined us building Every into an evil decacorn empire, with you steadily refining your "billionaire interested in space travel" vibe—but then imagined you at the helm of a quaint-yet-beloved literary version of Every.
There are many different versions of the future in front of you. But in all the versions I could realistically picture, life was beautiful in one way or another. Because although the world is chaotic and unpredictable, you navigate it based on your heart, and that beating heart is made of gold. No matter what happens, nothing will change that.
Happy birthday, Dan—you're an amazing human and I am so thankful you're in my life. The future is wide open. I'm excited to live through it with you.
Jesse Beyroutey
"Interesting." It's so often a throwaway word, used by many to fill in a lull in conversation, or to feign engagement when, actually, completely uninterested.   My favorite thing about Dan is that all of his interestings are earnest. His eyes light up when he says it, and you can feel his copiously interconnected neurons firing behind his eyes. He only speaks with sincerity, and words like interesting are no different.  I wish everyone could experience a Dan "interesting." You will be seen and heard at the depths of your being. He may redirect with a nerdy joke. You may receive a book recommendation. He may tell you something, gently, that you needed to hear, or he will ask you the question that you most needed to ask. No matter what, it will be equal parts eloquent, insightful, and caring, and his example will invite you to be the best version of yourself.   And then, just when you thought it was getting too serious, he will take you to laugh over ice cream and rainbow sprinkles.
Denise Shipper
What I love most about Daniel… What I have always loved most about Daniel is the beauty of his spirit and the depth of his soul. When he was a baby and then as a child, I loved so much that when he woke up in the morning I could hear him singing, enjoying the morning, content. That was so Daniel. xo Mom