Means of Creation
The
C

reator Whisperer

Ian Borthwick's secrets of influencer marketing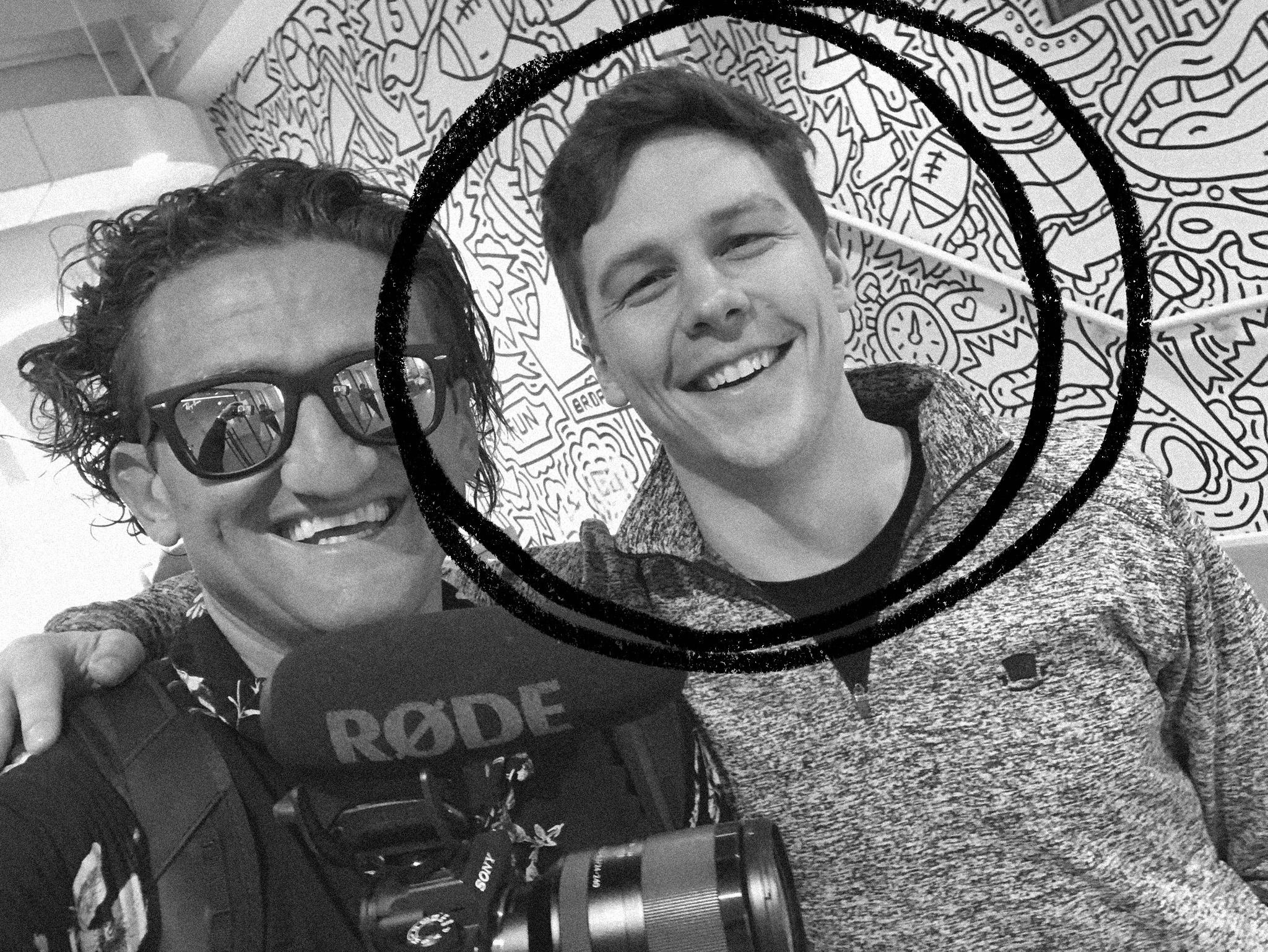 From Ninja and Red Bull to Addison Rae and American Eagle, brands are turning their backs on traditional advertising to capitalize on the trust creators and influencers have built with their fans.
It's not hard to understand why influencer marketing works—authenticity is the new authority—but big brands often miss out on the how. Influencer deals aren't magic, they're strategy, and advertisers need to be thoughtful about how they seek out opportunities within the ever-expanding creator economy. From creative control to contracts, there are secrets to doing this right. And if there's anyone who knows, it's Ian Borthwick.
Better known as "Ian from SeatGeek," his partnerships with now-iconic creators like David Dobrik have made SeatGeek, a mobile ticketing platform, one of the premier brands for creator deals, and fundamentally upended the advertising industry. Borthwick's work with influencers is not only noteworthy for its undeniable success, but for its ingenuity. He made influencer marketing what it is.
In this interview, Borthwick uncovers some of the secrets of influencer marketing, tells the story of how he came to be the influencer's influencer, and shares examples of the future of advertising done well...
Ian Introduces Himself
I'm the Senior Director of Influencer Marketing at SeatGeek, where we've partnered with creators such as David Dobrik (18.4M YouTube subs), Casey Neistat (12.2M subs), and Lilly Singh (14.9M subs). We've also done work with podcasts like Pardon My Take, Pat McAfee, and The Bill Simmons Show. All together we've done over 3.5K creator integrations, across 1K  creators that have generated 2.5B+ views.
When I joined SeatGeek in 2015, it was originally for college sports sponsorships. In my previous job I did work across event, sponsorship, and athlete marketing, so it seemed like a great fit. Little did I know the work I would do there would be nothing like I expected when I first came on board.
The whole initial plan fell apart relatively fast. We had a contract fall through, and we had to decide what our new approach was going to be. It started with us becoming one of the first big podcast sponsors. We saw the growth of podcasts from a macro perspective and realized the trust between the creators and their audience was genuine, and one that could be tapped into by brands. People were easier to activate when they were seeing authentic messages from creators they liked. Plus, we didn't have the budget for expensive TV campaigns. The logical next step from my perspective was for SeatGeek to dive into a creator space, specifically on Youtube, that was growing rapidly, knowing our initial campaigns were very successful. Once we had that initial evidence that it was viable, I fell into the influencer marketing rabbit hole.
Influencer marketing was still largely nascent at this point five years ago, but we saw the growth and the genuine connections these creators had with their viewers, and that led us to believe that partnering with creators could be mutually beneficial and more authentic than traditional advertising. While with a traditional advertisement is when a viewer might pick up their phone or focus their attention elsewhere, influencer marketing embeds the advertisement in the entertainment itself. You inherently have the attention of your desired audience built upon their trust in the creator. It's much harder to get that with a cut to a mid-roll ad.
We started out with NBA 2K content creators. NBA 2K gamers and SeatGeek makes sense, because there is synergy between the audiences—people who play 2K and watch others play the game are the audience that is likely to attend NBA games. Those campaigns did well, and we slowly expanded from there. Moved onto sneaker heads, then family vloggers, then lifestyle vloggers. That slow progression allowed us to refine our pitch and build trust with prospective partners, and ultimately to ladder-up to the creators with the biggest audiences.
From there, I've gotten to work with creators like David and Casey and become synonymous with the influencer marketing space broadly. Now, working with creators is becoming one of the main ways companies market their product, and SeatGeek has gotten to be at the cutting edge of that trend.
That said, I've taken a lot of credit for truly a team effort. Pre-COVID, we had a four-person internal team executing more than 150 influencer integrations a month. Big shoutout to the team: Greg Hempenius, Jeremy Barbara and Shannon Manley.
The Three Levels of Influencer Marketing
There are three levels of influencer marketing.
The most basic form of influencer marketing is partnering with a creator and telling them exactly what to say, like a banner ad on the internet. It performs okay, but...