Means of Creation
Side Hustle or Job Replacement? What Platforms Like Poshmark Are Really Providing
News Roundup #13: lottery meets YouTuber, Reddit's Dubsmash acquisition, and a database with 20,000+ newsletters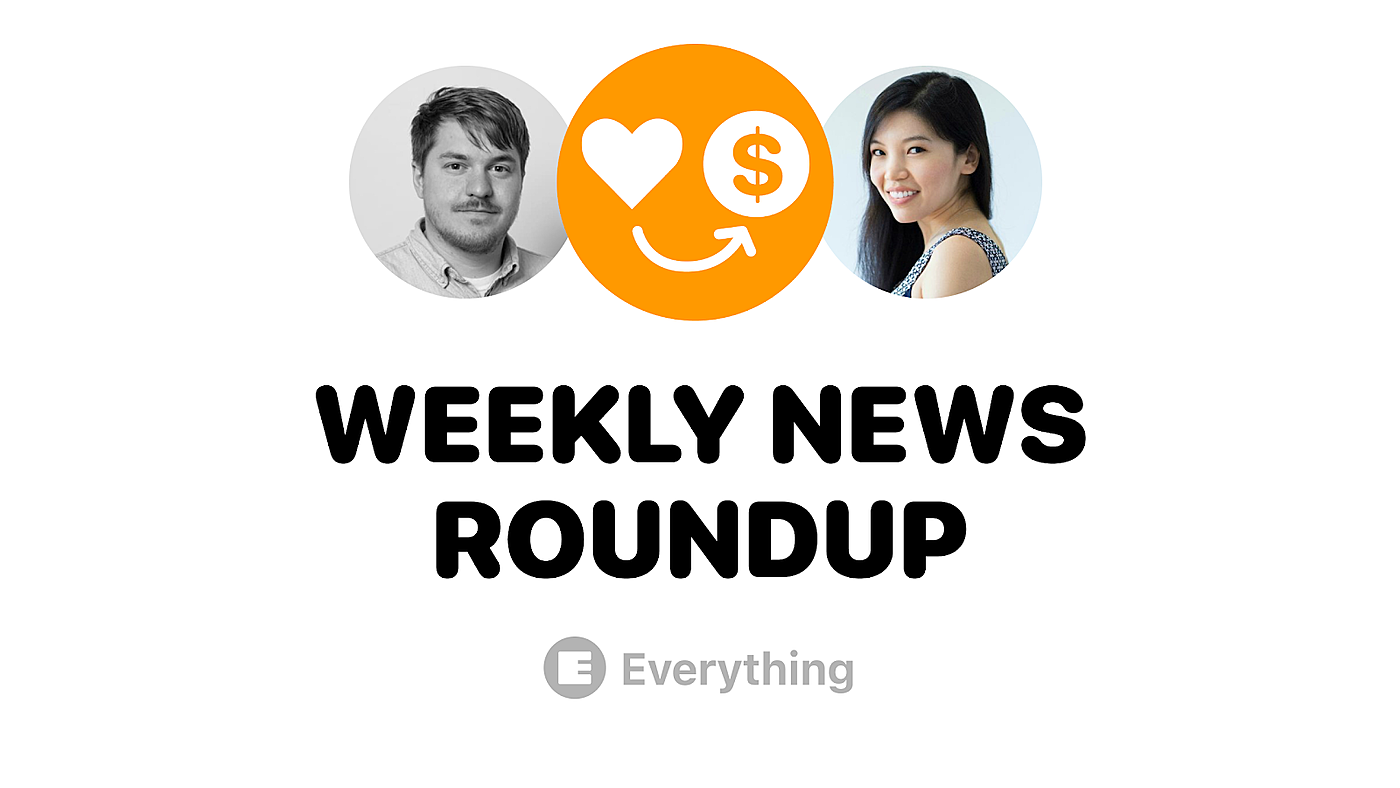 Welcome to Issue #13 of the Means of Creation weekly news roundup where we break down the latest news on the passion economy, including the happenings related to platforms, creators, startups, and trends.
Happy Holidays!
Happy holidays everyone! We are taking a couple weeks off from the news roundup after this one. We'll see you all in the New Year!
This Week's Interview: Nadia Eghbal
This week we interviewed Nadia Eghbal! Nadia's work focuses on reputation-based economies that drive content creator and open-source software developer communities. She is currently the Head of Writer Experience at Substack and previously helped build open-source developer experiences (both independently and at GitHub).
Find it as a podcast on Apple Podcasts, Spotify, Overcast, Breaker or wherever you listen to podcasts, or as a video on YouTube here. Or subscribe to the Means of Creation YouTube Channel. On to this week's news.
The Economic Realities of Poshmark Creators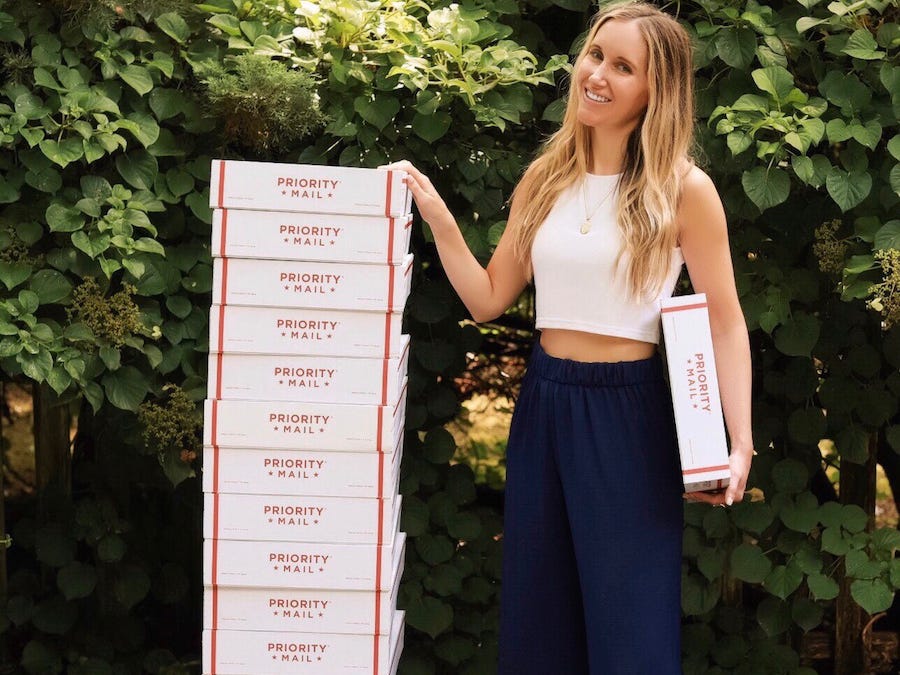 What Happened?
Wired recently profiled a number of Poshmark sellers who revealed the hard economic realities of working as a 'Posher'. 
Despite the empowering scripting used by the platform, the sheer time and effort that creators have to invest is significant. Successful creators on the platform are working 40 hour weeks and effectively earning $12.50 an hour—or less.
👧 Li's Take:
It's tough to balance the benefits of these platforms (flexibility, entrepreneurship, creativity) with the reality that it is hard work, and not everyone will succeed. 
As an investor who focused on the Passion Economy, I sometimes get pushback that many creators on these platforms won't be able to support themselves. It's true on Poshmark, as well as on other creator platforms like Patreon, Substack, OnlyFans, etc. People love to hear success stories and that's what companies market (logically and rightly), but success is not a walk in the park.
I think we need to acknowledge that some of these platforms are designed to be used as side hustles, rather than being full-time ventures. Side hustles are great! You don't have to put all your eggs in one platform's basket! It can be one of many things that someone does, and an outlet for expressing one's style. I think the disillusionment arises from the expectation that it can be one's full time job, versus the reality of low earnings. 
In particular, resale is a hard vertical to work in. There's a limit on how much you can charge for each item, and there's fixed and marginal costs, so margins are thin. It's very different from selling a digital good, where you can make something once and sell it infinite times without marginal costs.
👦 Nathan's Take
I agree with Li — the resale category is hard. Typically, if a clothing brand makes a hit item, they can make a bunch of that SKU and cover costs for the less popular items. With resale, you can't really capitalize on your winners. Volume is limited because they are often one of a kind.
There's also increased costs to find inventory because you can't continue buying from the same supplier over and over.
An interesting test for any passion economy business — What does the base success case look like for a creator? Some businesses are inherently easier or harder for creators to be successful. If you are thinking about joining a platform, it's important to consider.
David Dobrik's 'Hundred Thousand Dollar Puzzle' grosses $510,000 in 1 Hour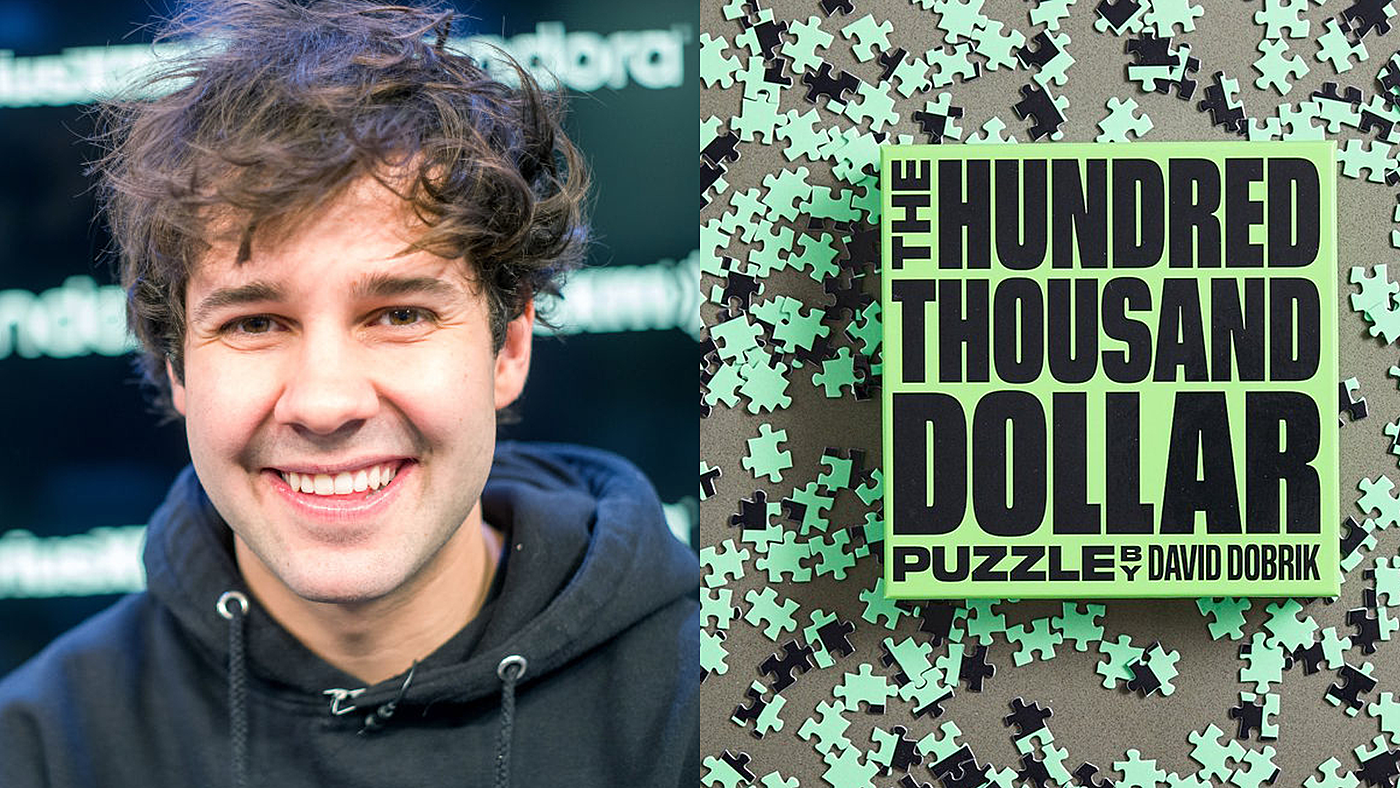 What Happened?
David Dobrik launched a 'Hundred Thousand Dollar Puzzle' which sold 17,000 units in the first hour after release. 
The puzzles each cost $30 with a total prize pool of $251,125 which will be distributed amongst purchasers who solve it. Majority of them will be paid out amounts between $0.25 to $1, while one of them will win $100,000.
👧 Li's Take:
David Dobrik is reinventing the lottery, so it's no surprise that it's doing well :). I'd love to see creators applying human desire for variable rewards and excitement to something better, though — perhaps prize-linked savings?
The weighted average reward from this puzzle was $2.50 vs. an average cost of $30, implying a gross margin of 91.7%. Since there was very little marketing expense, this was a highly profitable item.
👦 Nathan's Take
His whole brand is about recreating the 'winning the lottery' feeling — "Imagine if — randomly, out of nowhere — something amazing happened!"
Kind of mirrors what happened with his own rise to celebrity?
(Not really! David is incredibly talented and put in a ton of work. But it does kind of seem magic and random, doesn't it?) 
Also, is it legal to organize a lottery like this?
Jakob Greenfeld Launches A Database of 20,000+ Newsletters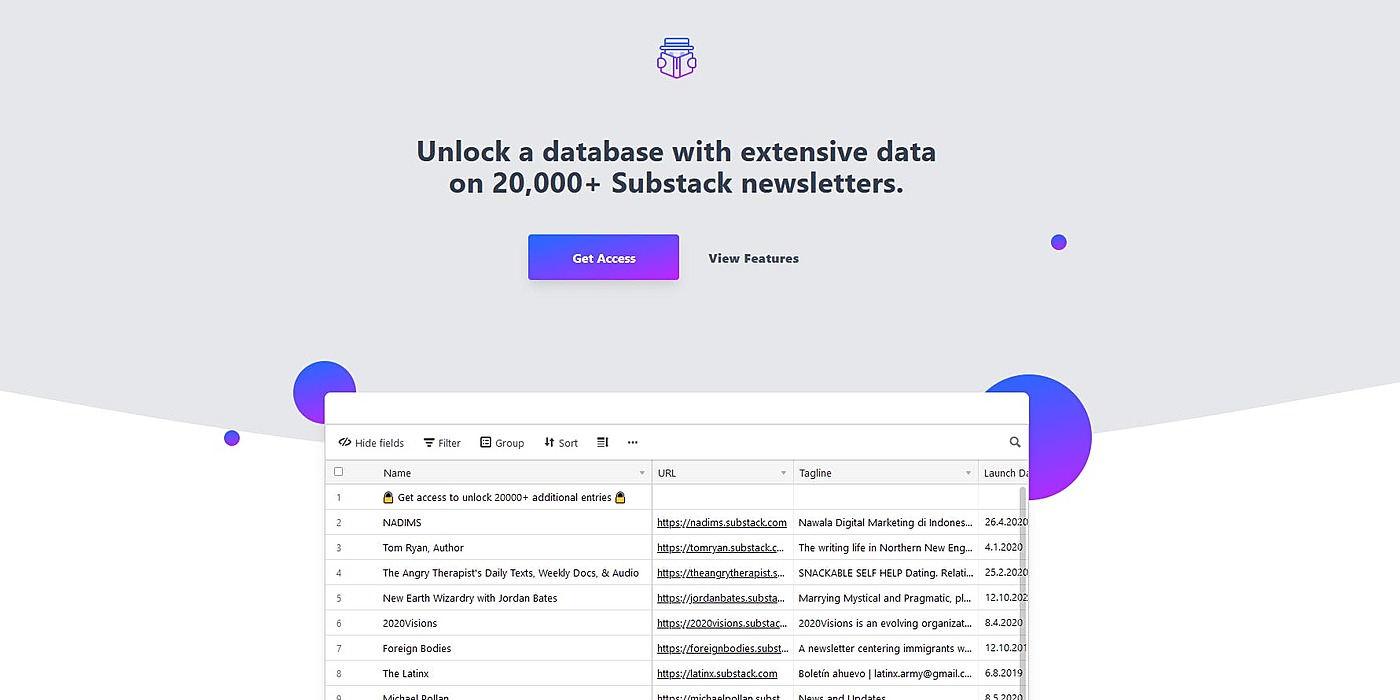 What Happened?
Jakob Greenfeld recently launched Newsletter Spy, a database of over 20,000 newsletters that includes key data points such as subscriber count, average number of comments & likes, and percentage of paid versus free posts.
Current pricing options are $14.99 for a static database or a $14.99/month subscription for one that gets updated monthly.
👧 Li's Take:
There's a burgeoning ecosystem of products being built for Substack: analytics products, community products, writer tools, information products, and ad networks are all popping up. This bodes well for Substack, because there's so many people attempting to start and grow newsletters that the team can't build everything writers could need within the core product.
My question is, what will Substack do with this ecosystem? It feels like there's an opportunity to build a Substack Marketplace that helps writers discover all of these tools.
👦 Nathan's Take
Yeah agreed, eventually Substack will open their APIs and make it more of an ecosystem. For a while, they were probably hesitant to take on the engineering cost of writing defensive code. But now that they are bigger, they might have to.
The database is not 100% accurate, but it's pretty close to accurate (especially for publications that have only free subscribers). I expect Substack will change this soon so that this data isn't publicly available.
As you might have guessed, the distribution of success for Substack newsletters follows an extreme power law. Most writers don't have a significant (or any) audience. But it's not a bad thing. It just shows that the product is easy and compelling to use.
The real metric Substack is likely looking at is how many qualified writers are becoming successful on the platform. How many of the people who have the skills, resources, platform, etc. to be successful are achieving their goals? By that metric (considering the number of journalists who recently moved onto Subsatck) they are probably doing pretty well.
Reddit Has Acquired TikTok Rival Dubsmash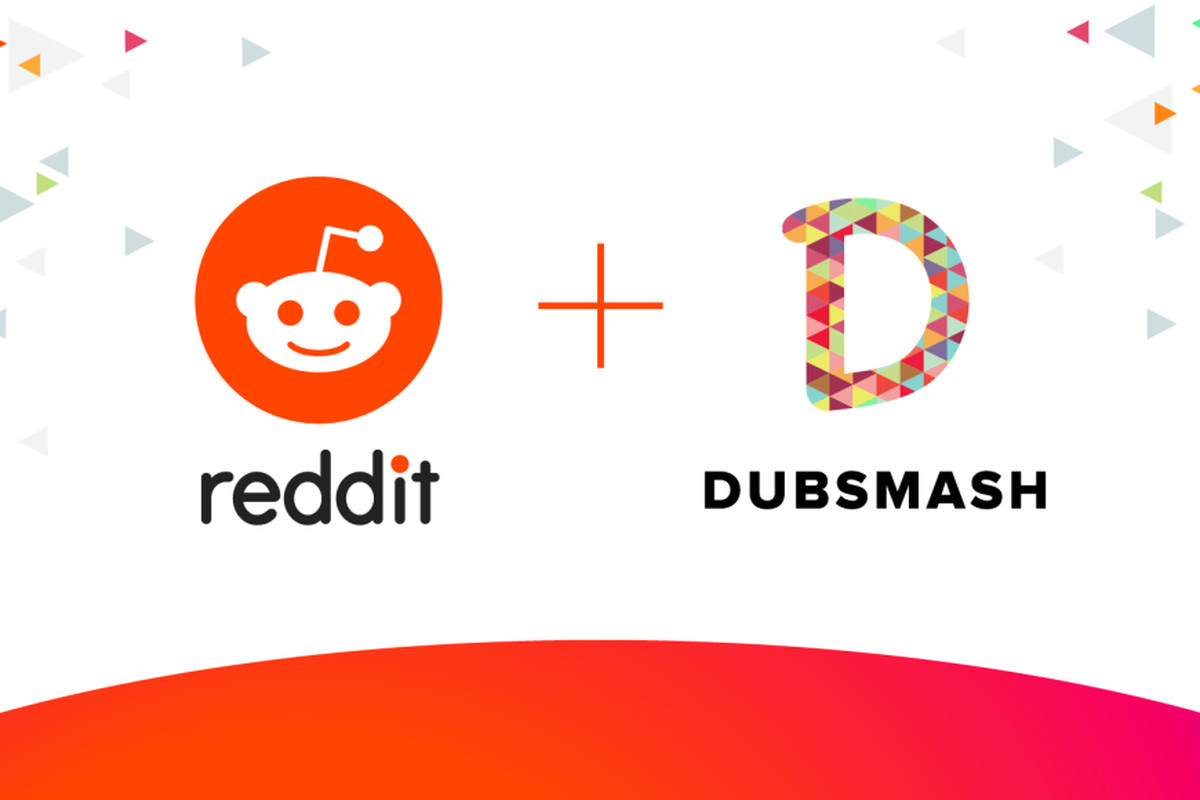 What Happened?
Reddit just announced that they have acquired Dubsmash, a short-form video app that has raised $20.2 million since being founded in 2015. 
In a blog post, they detailed the two key strengths that Dubsmash will bring to Reddit: diverse creator communities and innovative video creation tools. 
Dubsmash has had 197 million downloads so far. 70% of users are female and 25% of all Black teens in the US use the platform.
Video content on Reddit has increased by 2x in 2020.
👧 Li's Take:
This acquisition makes a ton of sense strategically. Reddit is still very much a web / desktop-dominant platform — most users find their way to Reddit through Google Search. Given Dubsmash is first and foremost (and only) a native app, this gives a way for Reddit to gain real estate on users' phones. There's also complementary user bases: Reddit skews millennial, while Dubsmash is more Gen Z. 
Given all of the attention on short-form video, I wonder if Facebook is considering a move as well?
👦 Nathan's Take
It's interesting Li brings up Facebook — I bet it would be tricky for them because they may have wanted to acquire Dubsmash but probably couldn't due to anti-trust issues. It's a problem Facebook continually faces.
I also agree with Li in regards to why Reddit did this deal: it's a way for them to evolve. Dubsmash is younger, video-first and mobile, while Reddit is older, text-based and desktop. 
It seems likely that Reddit is going to leave Dubsmash alone and let its growth continue, similar to what Facebook did with Instagram and Google with YouTube.
OnlyFans Reveals $400m Revenue, $300m Profit
What Happened?
The Information recently covered OnlyFans' highly profitable business model. 
The platform currently has 1 million creators and expects $400 million in revenue and $300 million in EBITDA from its 90 million users.
👦 Nathan's Take
I bet they wouldn't have been profitable if they had raised venture capital. It's an example of not really needing to spend a ton of money if the product is fundamentally good. It's hard to rely on organic growth when you have extra money to spend. 
The article compares OnlyFans to both Patreon and Roblox: both are large consumer businesses that used VC funding to grow quickly. But Patreon's profitability is still uncertain despite raising $256.8 million and having over $1 billion in revenue, and Roblox also isn't profitable. 
👧 Li's Take:
Traditionally,  venture capital was used for high-risk tech R&D. Now, it's often used to fund CAC.
The success of OnlyFans shows that you can be very capital efficient if you are forced to—the platform has grown through word-of-mouth.
Of course, one key factor driving profitability is take rate, and OnlyFans' 20% cut is very high. Other creator platforms take much less than this because of the available substitutes: with writing you have Substack, Wordpress, Ghost, etc.; with eCommerce you have Shopify, Wix, BigCommerce, etc. OnlyFans mandates a high take rate because there are far fewer trusted alternatives in the adult category.
ICYMI
Passion Economy Financings
Reface, a platform that uses machine learning to let users create video and GIF face-swaps with celebrities, has raised $5.5M in seed funding led by Andreessen Horowitz. The app witnessed a significant spike in downloads when it went viral in August. It has been used by celebrities like Justin Bieber, Joe Rogan, Snoop Dogg, and others. 
AGORA, a UK based platform that lets influencers upload video content that directly links to their products has raised £5 million. The platform has had 50,000 registered users since its soft launch in April.
---
How did you feel about this post?