Means of Creation
News Roundup #9: Parlor Rises To The Top of App Store
Read to the end to learn how a business model changed a company culture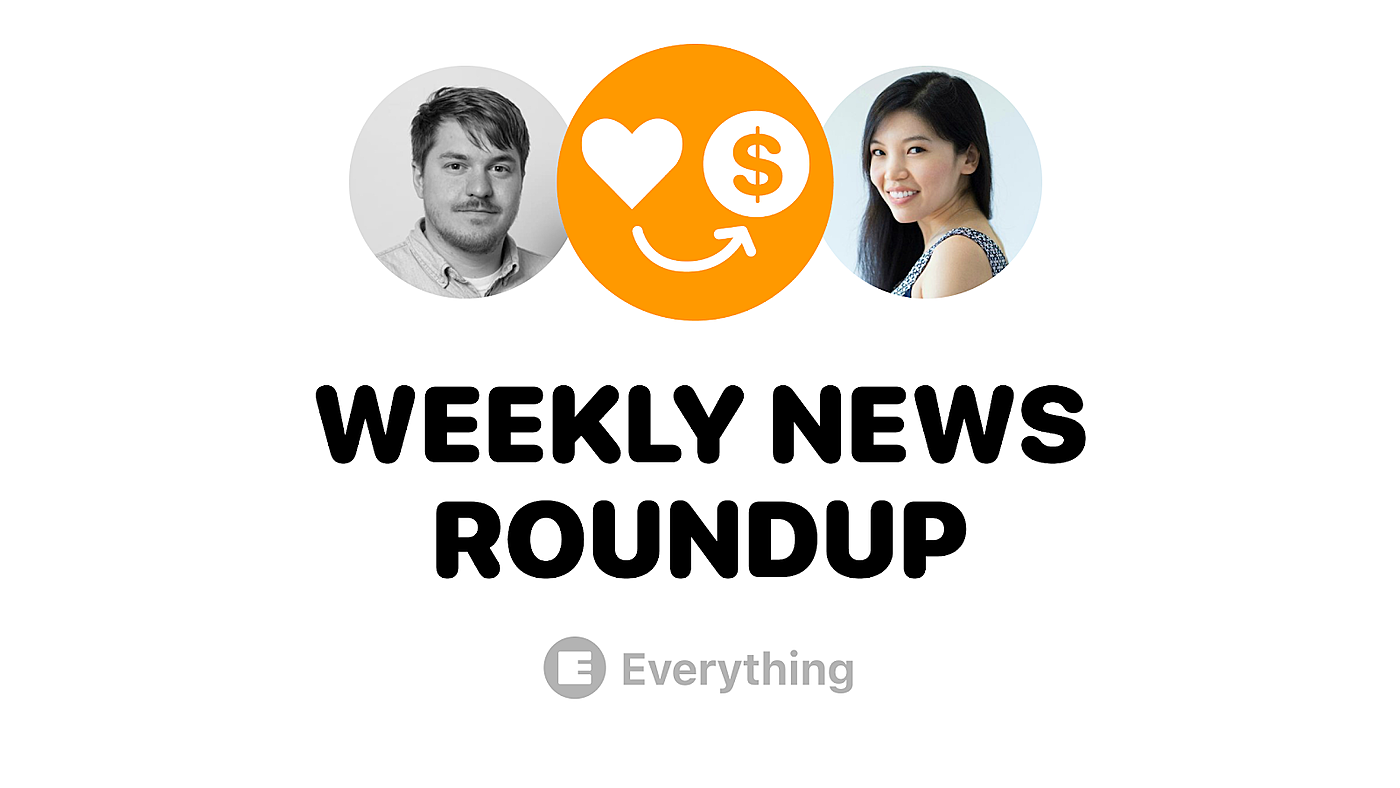 Welcome to Issue #9 of the Means of Creation weekly news roundup where we break down the latest news on the passion economy, including the happenings related to platforms, creators, startups, and trends.
This Week's Interview: Li & Nathan!
This week on Means of Creation we did something a bit different: a casual Q&A and hangout with us, Li Jin and Nathan Baschez! We walked through the week's passion economy news, and took live questions from the MoC community.
Find it as a podcast on Apple Podcasts, Spotify, Overcast, Breaker or wherever you listen to podcasts, or as a video on YouTube here. Or subscribe to the Means of Creation YouTube Channel. Now, onto the news.
Parlor Surges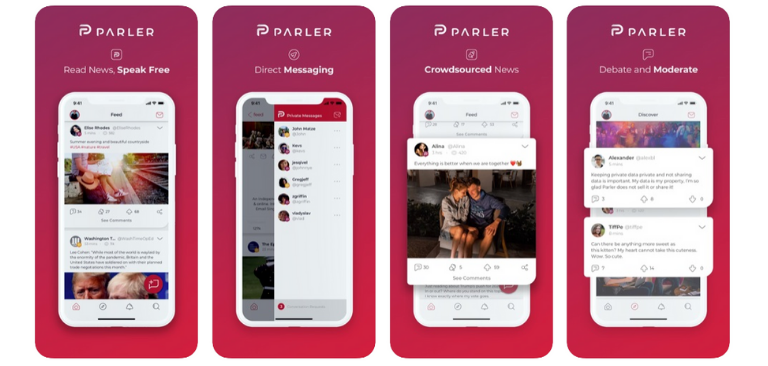 What happened?
Parlor hit #1 in the App Store after Facebook and Twitter started attaching warning labels to election misinformation.
The platform is largely being used by political conservatives who feel ideologically censored on Facebook.
Gab, founded in 2016, is also growing but their growth is limited because they were kicked out of the App Stores.
Li's Take:
Any moderation on a social platform always breeds an alternative that's "free".
For example, it was just after Patreon tightened their moderation policy that OnlyFans became popular for sex workers (many of whom migrated from Patreon).
While the incumbent platform usually remains large, it opens up a small opportunity for an unmoderated site to emerge. While Parlor is hot, it still only has 10 million users, a lot fewer than Facebook's 2.7 billion users.
Nathan's Take:
There are two options for platforms: have moderation, or don't have moderation. If you don't, your site will become a scum pile (like 4chan).
At the same time, the Sam Lesson piece on the societal problem of only needing 1,000 true fans to succeed highlights the potential problems with niche communities: they promote ideological siloes instead of collectively working through a common narrative.
Substack Inbox Launches In Beta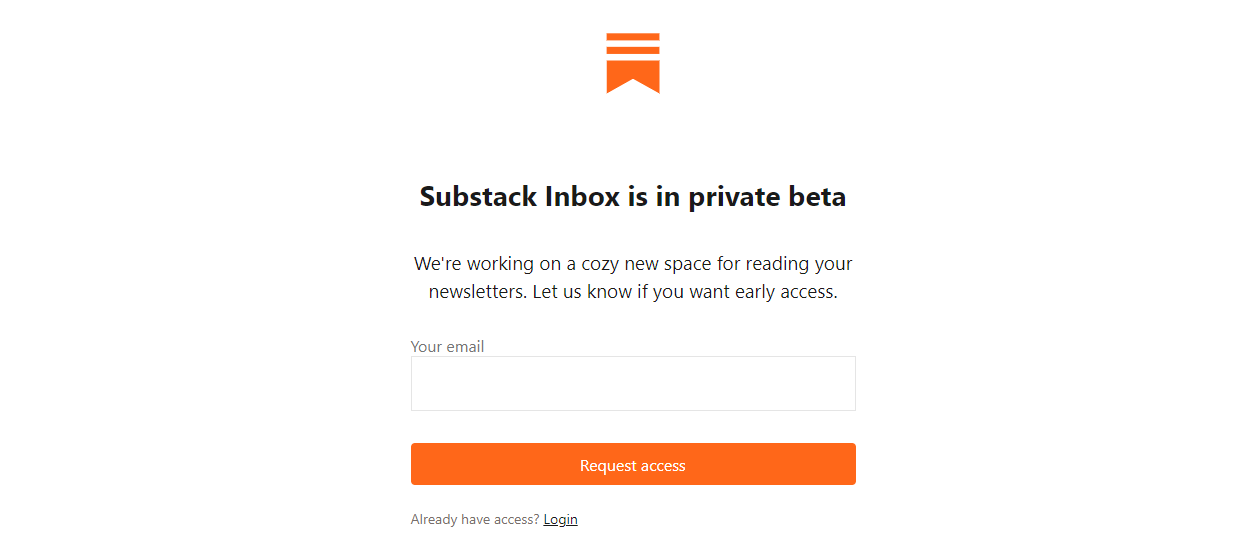 What happened?
Substack is building a new product that will let you read all of your newsletters in one place.
Li's Take:
Substack is moving toward controlling distribution. Once they do that, they'll be able to control discovery.
It's a powerful place for them to be, and the next step in a long-term vision. I'm very bullish.
For creators, it's a mixed bag. Currently, Substack writers are using Twitter as a primary source of growth. This will give them another way to find new readers.
However, if creators rely on Substack for their growth, it leaves less power in their own hands.
Nathan Barry, founder & CEO of ConvertKit, put it succinctly when he said:
Substack = Amazon
ConvertKit = Shopify
Nathan's Take:
There are several of these inbox products already in the market: Stoop Inbox, Mailbrew, etc.
None of them are big because no one want to go through the hassle of switching their subscriptions from their normal email address to a new email address.
Substack has an opportunity to build a beautiful reading experience while also having easy adoption because they can port your newsletters directly into their Substack Inbox.
Patreon Enters Paid Podcasts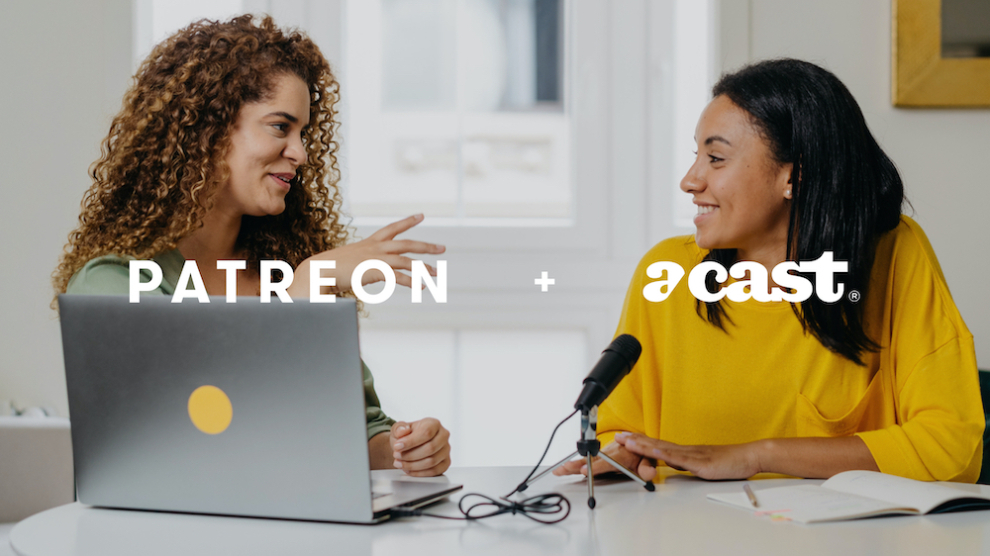 What happened?
Patreon announced that they are partnering with Acast to make it easier to provide podcasts to Patreon subscribers.
Acast launched Acast Access last year to give podcast creators the ability to charge subscriptions for a podcast and still have the podcast show up in any podcast player (such as Apple Podcasts or Overcast).
Li's Take:
This kind of thing never works. 
There's an abundance of free audio content already. Most of the time, people have too much content to listen to, instead of not enough
Additionally, the mix of links and apps required to get a paid podcast setup creates a poor user experience for the consumer. 
Discovery is also broken: there's no centralized platform to find podcasts, let alone paid podcasts. This partnership doesn't meaningfully solve any of these issues.
Nathan's Take:
Paid podcasting is an opportunity, but the only company able to do it is Spotify. They are the only ones with the scale to attract podcast creators and the ad network to monetize.
But based on their recent acquisition of Megaphone, they are moving towards building a large ad network instead of a large podcast subscription company. 
Luminary Media tried to be the Netflix of podcasts and it didn't work very well. Only super fans will pay for podcasts. 
ICYMI
Passion Economy Financings
Online events software company Hopin raised a $125 million Series B led by IVP and Tiger Global. The round values the company at $2.125 billion dollars. The company now has 3.5 million users and 50,000 event hosts with an annual recurring revenue of $20 million. 
Udemy cofounder Gagan Biyani and altMBA cofounder Wes Kao are starting a company focused on live cohort-based learning and raised $4.3 million led by First Round Capital and also includes Naval Ravikant, Li Jin, and Sahil Lavingia.
---
How did you feel about this post?
---
Hey! I wanna chat with you!
Hey everyone, Adam here. I'm helping with the production and writing of Means of Creation. As mentioned, we are trying to make the very best resource for founders, investors and operators in the passion economy. Would you be willing to spend 30 minutes chatting on the phone with me ? I'm aiming to do a few every week! Thanks a ton
—> Link <—