Means of Creation
News Roundup #8: Could the Trump bump turn into a Trump slump?
Read to the end for live streaming insights for music creators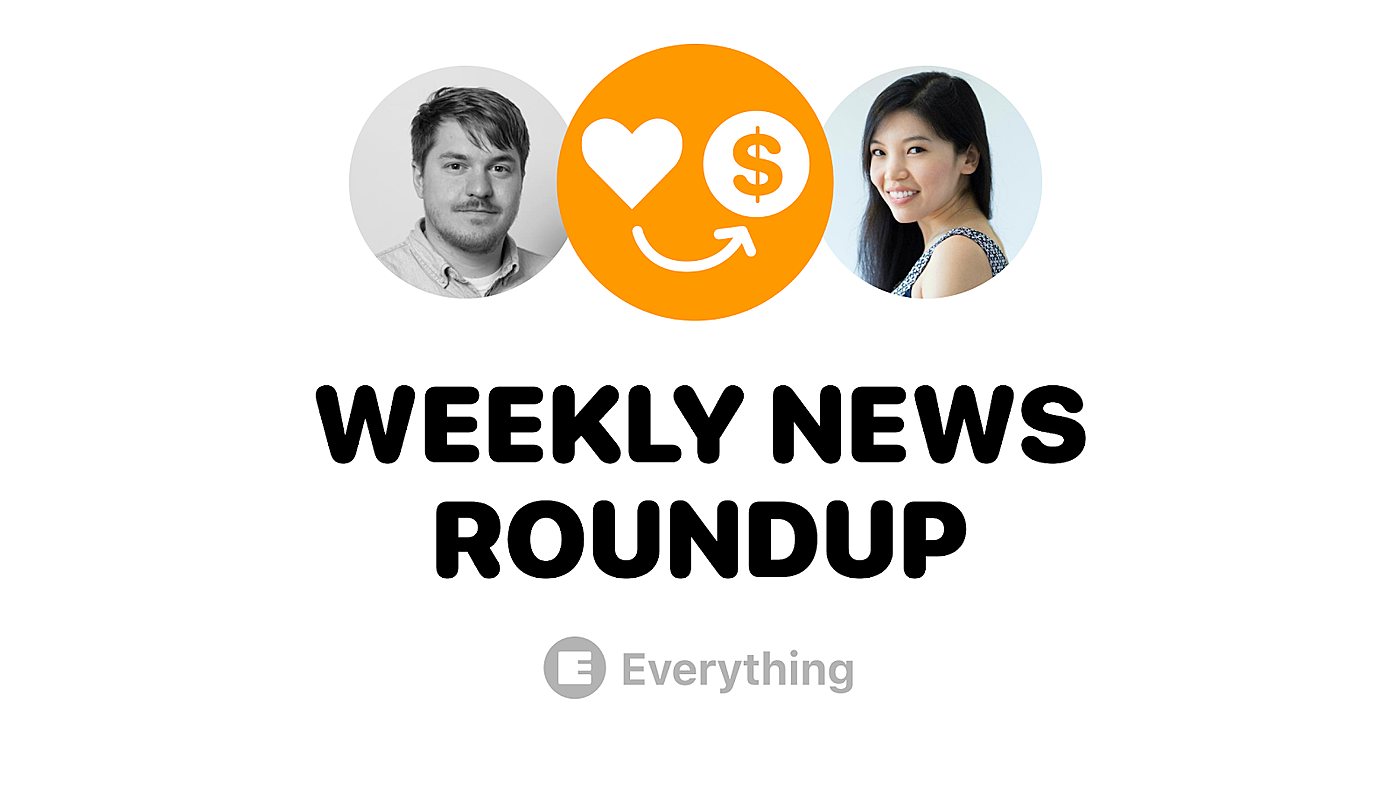 Welcome to Issue #8 of the Means of Creation weekly news roundup where we break down the latest news on the passion economy, including the happenings related to platforms, creators, startups, and trends.
This Week's Interview: Aella
This week we interviewed Aella, an OnlyFans creator who is in the top 0.08% of all creators on the platform. 
Per recent media reports, OnlyFans now has around 30 million registered users and around 450,000 content creators. This includes well-known celebrities/influencers such as Cardi B and Bella Thorne. 
Some highlights from our conversation with Aella:
Aella's backstory and what led her to becoming a creator on OnlyFans
What creators in other fields can learn from OnlyFans
What people misunderstand about OnlyFans creators and subscribers
Shifts in societal attitudes towards sex work
How the rise of OnlyFans affects the broader social platform landscape
What new software products are needed for this segment of creators
Find it as a podcast on Apple Podcasts, Spotify, Overcast, Breaker or wherever you listen to podcasts, or as a video on YouTube here. Or subscribe to the Means of Creation YouTube Channel.
Top of Mind
Could the Trump bump turn into a Trump slump?
The New York Times is thriving in chaos // Peter Kafka, Vox
TLDR:
As we are sure you heard, over the weekend Joe Biden was officially elected as the next President of the United States. 
The New York Times has seen strong growth in subscriber numbers since first focusing on digital subscriptions a few years ago. They added 400k subscribers in July, August and September of 2020 and over 2 million in the past year. 
The political news cycle surrounding Trump has led to many readers paying for subscriptions, especially to trusted sources, to keep up to date on the news. 
So what?
Trump helped create record subscribers for a number of news publications. But what does it mean if the Biden Presidency is less volatile than the Trump Presidency? Could the success of the New York Times, Washington Post and others over the past few years change due to the new political landscape?
Downstream effects of this are that media organizations may stop growing, or even start shrinking. There could be internal cost cutting and fewer media acquisitions. 
If these publications do cut costs, it will continue to be especially hard for journalistic labor that's already going through a tough time. 
Additionally, if slowing growth leads to lower company valuations, it becomes increasingly hard to recruit executive talent that has compensation tied to stock options or grants. 
In September, the NYT introduced a new CEO: Meredith Kopit Levien. We think this will be her defining challenge.
California Approves Prop 22
Prop 22 Gives Uber and Lyft a New Model for Gig Economy Workers // Josh Eidelson, Bloomberg
TLDR:
Proposition 22 exempts gig economy platforms from AB-5; a law obligating them to provide prescribed benefits to workers. 
AB-5 is meant to offset the gig-economy's inherent precariousness. But providing these benefits is costly for platforms. 
The companies collectively spent a record $200 million on their campaigning effort to carve out an exemption for themselves. 
So what?
It enables gig economy platforms to use information asymmetries to extract maximum commercial value from 'independent' workers without providing employment benefits.  
The passing of the bill raises the perennial question of platforms' responsibilities given the number of creators who depend on them financially.
It sets a powerful precedent which may potentially be used by platforms in the passion economy.  
TikTok's Plan to Leverage Education Content
TikTok Tests New 'Learn' Feed to Boost Educational Content on the Platform  // Andrew Hutchinson, Social Media Today
TLDR:
TikTok is testing a separate 'Learn' tab on it's homepage containing short-form educational content. 
TikTok aims to leverage the pandemic induced boom in educational content creation. It recently announced a Creative Learning Fund which has allocated $50 million to help creators affected by the pandemic. 
So what?
Cleverly positioned as a 'grant', the Creative Learning Fund actually serves as an advance to incentivize educational content creation.
Moreover, instead of helping creators affected by the pandemic, these advances are incentivizing already popular creators. 
Just like its main competitor Triller, TikTok is using an old-school media strategy by offering content creation incentives to its top creators.
ICYMI
Will The Passion Economy Spur Localization?
David Plotz talks City Cast, his upcoming network of city-specific, personality-driven podcasts // Mark Stenberg, Medialyte
David Plotz, former editor-in-chief of Slate, is launching City Cast — a network of locally centered news podcasts. 
Niches powered by the passion economy are often scripted as global communities motivated by a common topic. Plotz is betting on local communities motivated by a common location.
Live Streaming Insights for Music Creators
9 things we learned from ticketing 90 live stream concerts (Part 1)  // David McKay, Seated
Ticketing startup Seated published their learnings from livestreaming this year. Some key insights for music creators (and virtual events broadly): 

Over 50% of ticket sales take place within 48 hours leading up to an event. 
Partnering with independent venues and promoters increased sales by 30% (in contrast to independent hosting).
15% of attendees stream on their phones. Over 75% chose to watch on PC or TV.
Former LinkedIn International Editor Discusses Her Shift To Independence
Isabelle Roughol of Borderline podcast, on the pros and cons of 'indie journalism' // Jacob Granger, Journalism.co.uk 
Isabelle Roughol, former International Editor at LinkedIn, launched her independent newsletter and podcast called Borderline. 
In this interview she discusses the pros and cons of indie journalism addressing some of the themes we discussed last week around Glenn Greenwald's resignation: what's the balance between editorial autonomy and having the resources to support a journalist?
Substack Rankings
This edition compares Nov 3 to Nov 10.
There were no notable paid Substack ranking changes this week!
Passion Economy Financings
Spotify is purchasing podcast hosting & ad tech business Megaphone for $235 million. Megaphone was launched in 2015 by The Slate Group as Panopoly and had an existing partnership with Spotify before the acquisition. The deal seems to be about the service's ad tools that will help podcast producers monetize better by pairing them with advertisers who have higher demand.
How did you feel about this post?
We read every piece of feedback, so share anything that comes to mind!