Means of Creation
News Roundup #6: Alexandria Ocasio-Cortez Livestreams on Twitch
Read to the end for a new tech & society newsletter you won't want to miss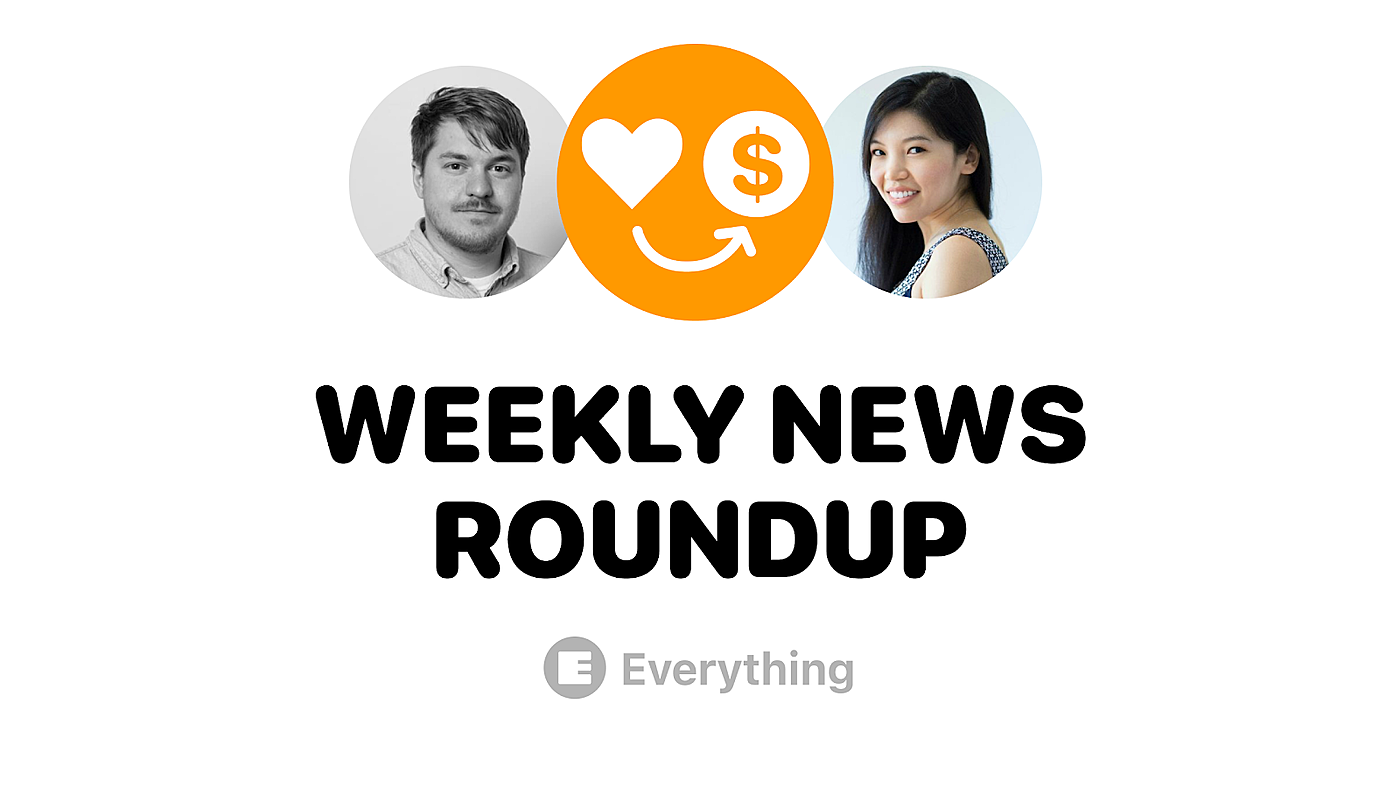 Welcome to Issue #6 of the Means of Creation weekly news roundup where we break down the latest news on the passion economy, including the happenings related to platforms, creators, startups, and trends.
Last Week's Interview: Taylor Lorenz
This week we interviewed Taylor Lorenz, a technology reporter for the New York Times covering internet culture. Some highlights:
What we can learn from creators about the future of entrepreneurship
Why creators are finally getting the recognition they deserve among VCs and technologists
The aptness of the term "passion economy" 
The tensions between tech VCs and journalists
Citizen journalism and the evolving media landscape
How privilege plays out in the passion economy
Find it as a podcast on Apple Podcasts, Spotify, Overcast, Breaker or wherever you listen to podcasts, or as a video on YouTube here. Or subscribe to the Means of Creation YouTube Channel. 
Top of Mind
AOC ON TWITCH
Alexandria Ocasio-Cortez Storms Twitch | WIRED // Cecilia D'Anastasio, Wired
What happened? 
Last week, Alexandria Ocasio-Cortez live-streamed on Twitch playing Among Us, a viral multiplayer game with Mafia-like mechanics.
Twenty minutes before she began, she had 50k live viewers and by the time she went live, she had over 260k followers. This week is the first time she launched her channel.
What does it mean for the passion economy?
It's a brilliant move by AOC. She's unafraid to act casual and try streaming in front of her constituents. This allows Ocasio-Cortez to connect with her audience on a deeper level than other candidates who use more traditional (and formal) methods of communication like press conferences and TV appearances. 
Streaming humanizes people more than other social platforms like Twitter or Instagram. It's unscripted: the creator's personality shines through. As a result, the audience feels like they are in the same room with the streamer and it builds deep trust and rapport. 
Tobi Lütke, CEO of Shopify, is also known to stream video games and chat with followers about his business. We expect to see more of this as politicians and businesspeople realize the power of social influence.
On the platform side, Twitch has been focused on expanding its' userbase beyond gamers and is using Just Chatting to do so. 
Just Chatting is "intended for casual streams that don't fall under 'talk shows', or for intermissions between gameplay when a streamer is taking a break to chat to their viewers." The category grew from 166 million hours watched in June 2020 to 176 million in July 2020. It's now the largest category on Twitch. (Source).
ADVERTISING ON SUBSTACK
'We do it because it's profitable': Ads improbably sprout on ad averse Substack // Max Willens, Digiday 
What happened? 
A growing number of writers are selling ads in their Substack newsletters, despite the platform making it difficult for them.
Substack has been notoriously anti-advertisement from the day they were founded. In an article they wrote when they launched their company in 2017, the co-founders made it clear they were subscription-only:
"The news business—and here we interpret the word "news" in its broadest sense—is unsustainable if it continues to rely on advertising. But a model based on subscriptions can trigger an explosion of independent publishing, eventually leading to a future in which the aggregate market value of subscription-based content is larger than the value of the news industry we know today."
Despite the difficulties in advertising on Substack — it's hard to get basic information about the audience, including if they read the ad — writers are finding it's quite profitable to run them. Not Boring, a business newsletter written by Packy McCormick, is pulling in "over $6,000 per week" when he runs both sponsorships and a post-essay sponsorship. 
What does it mean for the passion economy?
Substack has a nearly-religious belief in the subscriber model. We think it has a strong place in the future of media as well. 
That said, there are real benefits to the ad-based model too. If content is ad-supported, it's available to all readers. Does having subscriptions remove the chance for the best content to be read by all — even those who don't have the means to pay for it?
Additionally, ad-based models have benefits on the merchant side. Facebook ads are a great way to quickly acquire customers for small businesses. The numbers back it up: around 35% of Facebook's ad revenue comes from SMBs.
REPERCUSSIONS OF CREATOR CONCENTRATION
"Algae Bloom" within Gaming Creator Platforms  // Ran Mo 
What happened? 
An interesting long-form essay was published on how gaming has a highly skewed power law: the most popular games get played much, much more than the rest of the long-tail. 
A power law is typical for many kinds of content, but gaming is unique in the degree to which it plays out. With games, the user can play over and over again. This is much different from something like YouTube videos or most Netflix shows. 
"Gaming creator platforms are susceptible to overconcentration risk because games, unlike videos, can have no engagement limit. While someone may watch their favorite YouTube video a dozen times, they could sink hundreds of hours into their favorite user-created game." 
What does it mean for the passion economy?
This power law dynamic is common across the passion economy. The data shows that 90% of music streams go to 1% of artists. 
But one reason gaming is unique in this manner is because it has "increasing marginal utility". The more you play, the better you get. And the better you get, the more fun the game is. 
Basically — it's OK to play one game forever. Even though the barriers to creation and distribution are negligible; overconcentration threatens to make creator ecosystems winner-take-all realms. 
Related Read: The Building Blocks of Tech // Digital Native, Substack
QUEERBAITING ON TIKTOK
Everyone Is Gay on TikTok // Alex Hawgood, NYT
What happened? 
An article was written in the NYT (that is incredibly nuanced) about how TikTok creators have been "queerbaiting": heterosexual creators, particularly young men, have been creating suggestive queer content to earn higher engagement. 
"…TikTok influencers have discovered, man-on-man action is a surefire way to generate traffic. Uploaded in February, the video has gotten more than 2.2 million views and 31,000 comments (lots of fire and heart emojis)." 
There's even a term that's emerged to describe the phenomenon: homiesexual. "A search of "#homiesexual" pulls up more than 40 million results on TikTok. There are also memes, YouTube compilations, and sweatshirts with sayings like: "It's not gay. It's homiesexual."
On one hand, the popularity of these videos show that homosexuality is becoming more accepted. "As recently as a decade ago, an intimate touch between two young men might have spelled social suicide."
And while it could be viewed as acceptance of homosexuality, there's another side to the story. These videos can feel exploitive to gay viewers. There's a risk that homosexuality is becoming commoditized and being used to become famous.
What does it mean for the passion economy?
There can often be an inherent tension between a creator's passion and the data that they receive about how their content performs. The market for attention and culture is becoming more competitive as data shows us what our audiences prefer. It's shifting from an imperfect, inefficient market to a hyper-efficient market. How does culture get distorted when our celebrities create content to fit an algorithm?
Additionally, there's a question of the perceived independence of the passion economy. For example, many people view OnlyFans as being empowering for creators, a way for them to control their own destiny. But if they are required to create a particular kind of content just to make ends meet, is that freedom begs the question: what's the line between doing something you are passionate about and simply creating out of necessity?
ICYMI
New Book About TikTok & ByteDance
Attention Factory: The Story of TikTok and China's ByteDance // Matthew Brennan, Amazon 
Matthew Brennan, Chinese technology expert, speaker and author, published a new book dissecting the rise of TikTok and ByteDance's industry impact. 
Substack Adds Custom Domains
New! Add a custom domain to your Substack // Substack Blog
Earlier this week, Substack added the ability for writers to use custom domain names for their newsletters. The feature costs a one-time fee of $50.
Insight: A New Newsletter About Technology & Society)
Welcome to Insight // Zeynep, Substack
Zeynep Tufekci, a sociologist and writer, rose to prominence this year as one of the few figures in the mainstream media who understood the importance of COVID early. 
Her work focuses on the social implications of technology. In 2017, she published Twitter and Tear Gas: The Power and Fragility of Networked Protest, a book about the triumphs and struggles of today's social movements. 
Related Read: How Zeynep Tufekci Keeps Getting the Big Things Right // Ben Smith, NYT
Substack Rankings
This edition compares Oct 20 to Oct 27.
The Bitcoin Forecast, a $50/month newsletter with weekly market updates on Bitcoin, jumped to the 18th spot after not being on the charts. The Bitcoin Forecast is written by Willy Woo, an early Bitcoin investor and writer at Coinbase. 
Platformer by Casey Newton, a newsletter about social networks and democracy, moved into the 24th spot after not being on the charts. Here is the episode we did with him on our talk show two weeks ago. 
Passion Economy Financings
Music tech startup Output raised $45 million in their Series A, led by Summit Partners. Through it's app-based platform Arcade, Output enables music creators to use licensed samples, loops, virtual instruments and FX to create music content. It's been used by songs by artists like Drake and Justin Bieber. Arcade has observed a 300% growth in MRR over the last 12 months. 
---
How did you feel about this post?
We read every piece of feedback, so share anything that comes to mind!