Means of Creation
News Roundup #12: YouTube Revamps Premieres & A New Player in Local Newsletters
Read to the end for a 9-year-old YouTube star who launched a Roblox world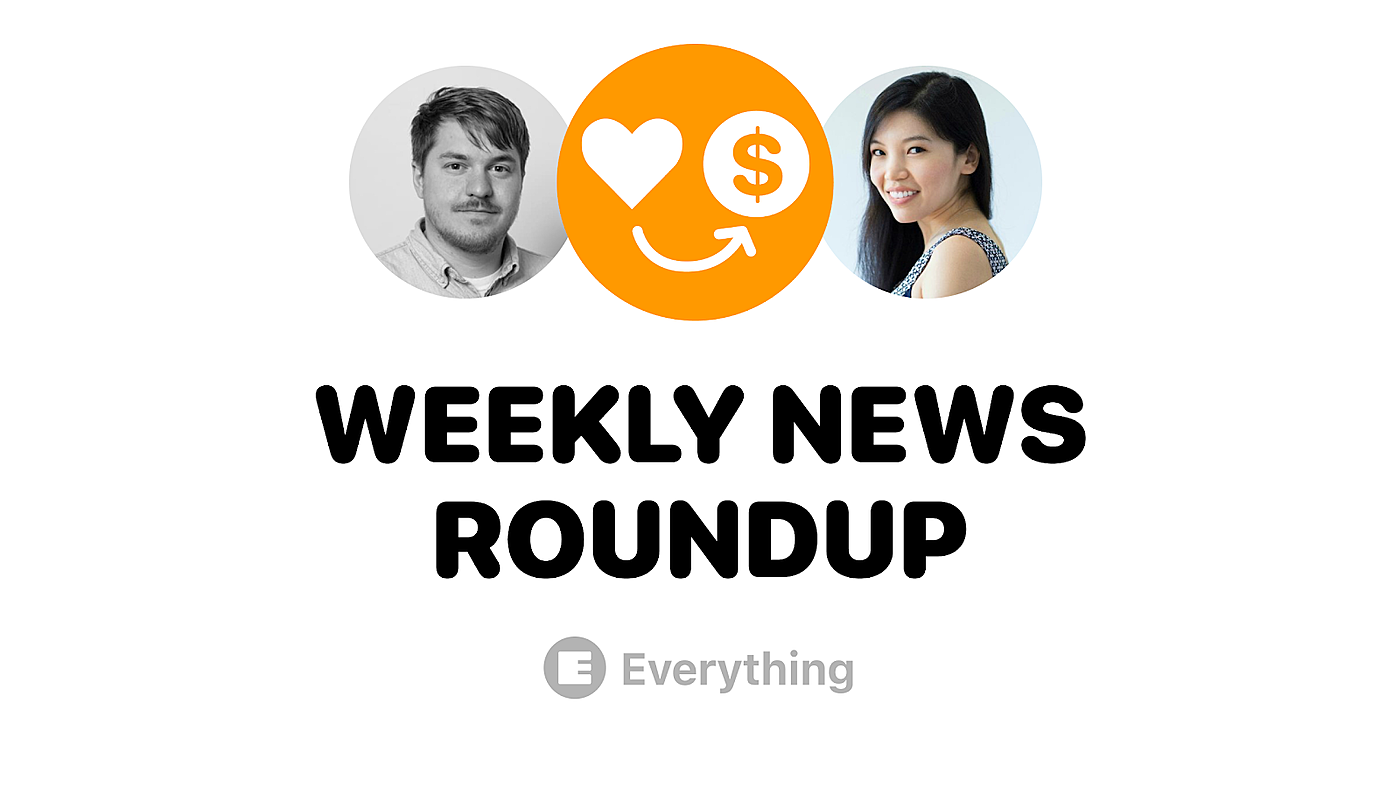 Welcome to Issue #12 of the Means of Creation weekly news roundup where we break down the latest news on the passion economy, including the happenings related to platforms, creators, startups, and trends.
This Week's Interview: Eugene Wei 
This week we interviewed Eugene Wei, a former product executive and one of the best technology bloggers online today. Eugene has been publishing a blog and newsletter called Remains of the Day — distilling complicated consumer tech trends not just from a product design standpoint, but also from a user psychology perspective.
Find it as a podcast on Apple Podcasts, Spotify, Overcast, Breaker or wherever you listen to podcasts, or as a video on YouTube here. Or subscribe to the Means of Creation YouTube Channel.
New Project: Side Hustle Stack!
Last week Li Jin (with the help of Brandon Handoko and Lila Shroff) launched a new product called Side Hustle Stack! 
Side Hustle Stack is a resource to find platform-based work, ranging from gig work and side hustles to platforms that help you start a small business. There's been an explosion of platforms that help people make money and SHS is an organized resource that unites and aggregates data all in one spot. Check it out here → Link.
And now, onto the news.
YouTube Revamps Its Premieres Feature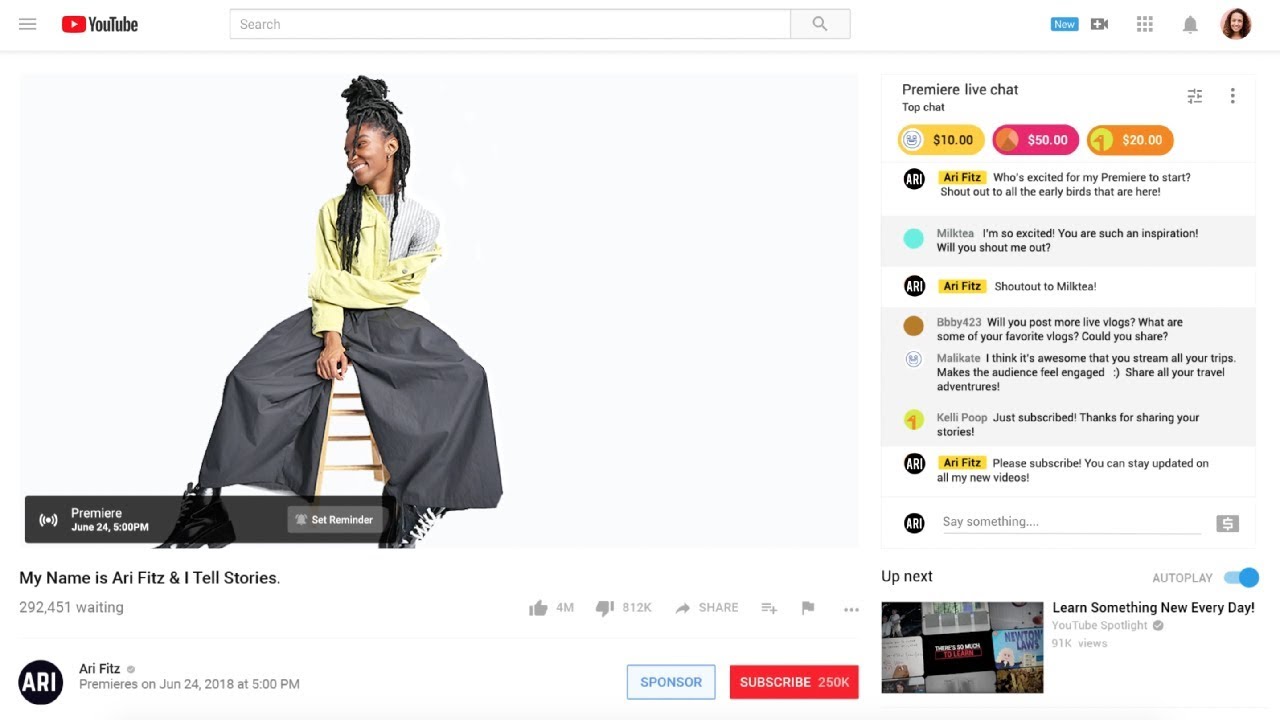 What happened?
YouTube Premieres, which is used for live streaming pre-recorded videos, added new features which will let streamers have a live stream before their pre-recorded video airs, simulating a 'virtual red carpet'. 
Premiers has seen an 85% growth in daily use from 8 million channels as the pandemic has prompted creators to live stream as a way to connect with fans. 
YouTube also added a feature that lets creators set 15 second to 3 minute looping videos as trailers to promote upcoming shows.
👧 Li's Take:
This is really cool! 2020 seems to be the year of live video. I'm really interested in how live video is conducive to monetization — creators are more able to leverage social clout, interactivity, and affirmation to drive monetization of fans (like on Twitch). Perhaps this is the next step for YouTube, beyond AdSense and its Patreon competitor? It could also be a way of charging fans for meet-and-greets (like Looped or Cameo) or VIP meetups pre or post-premiere. 
Side note — when Taylor Swift premiered her song "Cardigan" on YouTube this summer, it truly felt like participating in a shared experience with all of her fans worldwide. Maybe I've been deprived of IRL interaction for too long, but there was something magical about seeing the volume of comments flying by (and participating myself), and seeing a work of art unveiled for the first time with everyone else. I was skeptical about whether that feeling of collective wonder could be replicated digitally, but that moment did it!
👦 Nathan's Take
When you premier a video, there's inevitably a group of people who wait on the platform beforehand. With all other kinds of content, there are pre-shows: whether it's the talking heads in politics, trailers before movies, opening acts before concerts, and so on. It's a valuable piece of media real estate and I think this is an awesome move for YouTube. 
It will also be interesting to see if there are innovations in this pre-show space. I can also imagine a VIP section and perhaps a way to tip the creators for call-outs or certain actions. 
Additionally, I could see YouTube getting into commerce soon. People who show up early to live streamed events are often superfans. It opens up opportunities for new forms of virtual merch. 
Perhaps a thesis for a Shopify short would be that commerce moves into top-of-funnel. Platforms like Facebook, YouTube, Pinterest and others really drive demand and would want to capture more of the value that the demand creates. Merchants just want a platform with the best conversation rate, flexibility, and lowest take rate. Shopify might not go away, but it could be commoditized.
Patch Labs — A New Platform That Powers Hyperlocal Newsletters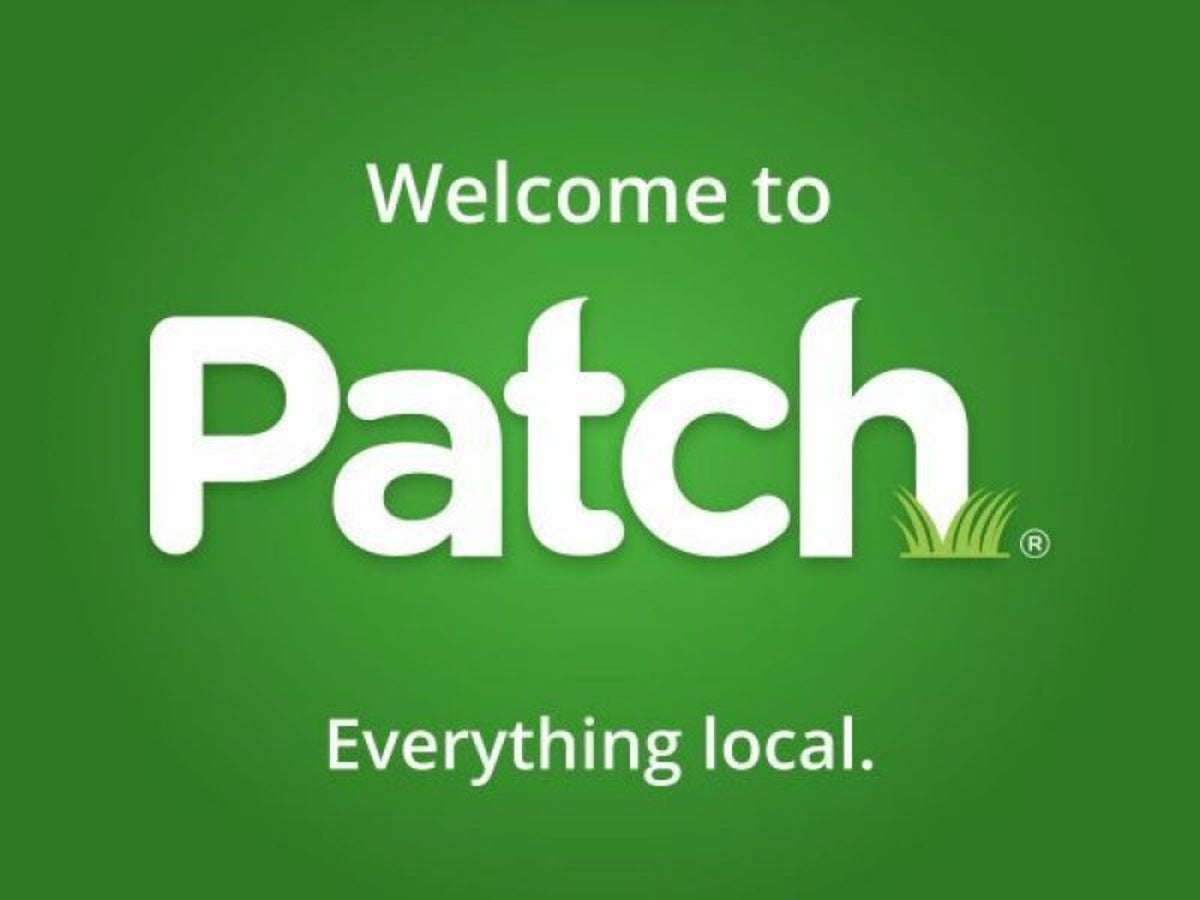 What happened?
Patch, a 12-year-old digital media company with a hyperlocal focus, has launched Patch Labs, a platform that lets local journalists publish their own newsletters and websites. 
The platform enables them to sell ads and offer subscriptions directly through the platform. The take rate varies from 3 to 10 percent.
👧 Li's Take:
From a writer perspective, this is reminiscent of what Forbes is doing — offering writers to come onto their platform, benefit from their wider distribution, while keeping a bigger share of the upside (not sure if this is announced but I've heard murmurs of this).
This basically pushes down responsibility for the P&L down to the level of each individual writer, instead of the publication. In the traditional news model (journalists as employees), lots of local newspapers folded. I'd be interested to see the impact of this initiative on the viability of high-quality local news. 
I'm curious about how we can serve local communities in the future. It's hard to imagine it'll just be Twitter and Nextdoor (with all of its racial profiling issues...). I was really intrigued by a startup called Hoodline (which was acquired by Nextdoor) that used AI to write local news stories at a lower cost, leveraging various data inputs.
👦 Nathan's Take
Patch is basically launching a Substack competitor and competing on distribution. Patch already has readers from various communities looking for news, so expanding into local news could be successful.
It's also interesting that writers can sell ads directly through the platform. Patch only takes 3-10% so it's a better deal than Substack (especially if they can drive demand). But the amount of money running through local newsletters isn't that high, so Patch probably won't be a huge business.
Hype Simulator Hits No 1 on The App Store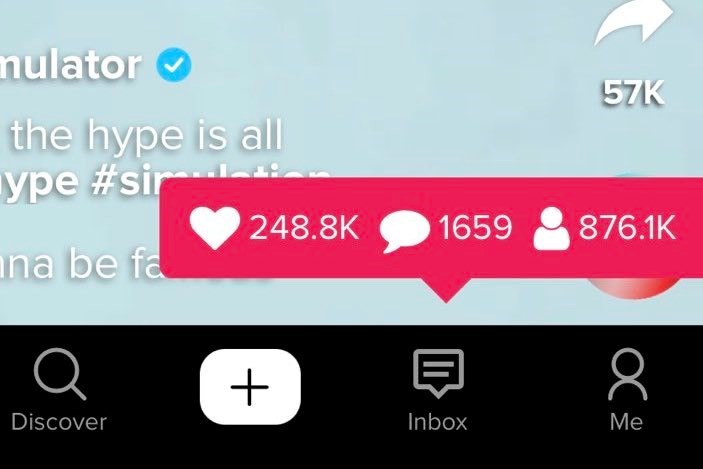 What happened?
Hype Simulator, an app that simulates having millions of Instagram and TikTok followers, hit number one on the app store. 
The app has been available for a few months now but recently blew up due to a viral video on TikTok. 
It helps users experience what it feels like to be a celebrity for a limited time by liking and commenting on posts. The app is being monetized through 15 second unskippable ads between simulations. 
👧 Li's Take:
I found this article hilariously dystopian on first glance. 😱
It's fascinating how TikTok doesn't just have the power to propel people to fame, but can now be used to drive massive distribution for products. Hype Simulator's TikTok driven popularity reminds me of a new dating app for Gen Z called Monet which got a ton of users through 'building in public' on TikTok.
It's interesting that the feeling of being a celebrity today equates to a cascade of notifications on various apps, and that it can be simulated digitally. I'm reminded of the latest season of The Crown, set in the 1980s: for the young Diana, her fame manifested itself in the throngs of adoring crowds everywhere she went, and trolleys laden with handwritten letters. Today, the signals of fame are likes, comments, and follows on a handful of apps. I can't help but feel that it produces a shallower feeling of human connection, and a less satisfying feeling of affirmation — leading to the constant desire for more, chasing after the next milestone, waiting for a round number of followers. "Thanks for 100M followers"-type celebrations are pervasive now — is it because likability has now been distilled into numbers and notifications?
👦 Nathan's Take
What's interesting is that Hype Simulator has been around for a few months, but just got big. There's this question that a lot of people have: do things go viral because they are great, or because of how much distribution they get? Distribution begets distribution, and so once this app started getting popular on TikTok it got even more popular. 
From a creator perspective, if you haven't blown up yet, it's not necessarily because your content isn't good. It might just be because there hasn't been a moment that helped it blow up. Hype Simulator This app is a great example of this — it needed the right moment to hit the top of the charts.
Hype Simulator seems to be the 2020 equivalent of Lifestyles of the Rich and Famous. It shows how much hunger there is for the feeling of having millions of people like and comment on content that you made. YouTubers and TikTokers are still secondary to film stars or musicians, but they are no longer a distant second. It's an interesting sign of social media celebrity becoming mainstream.
The Commerce of 'Cheerlebrities'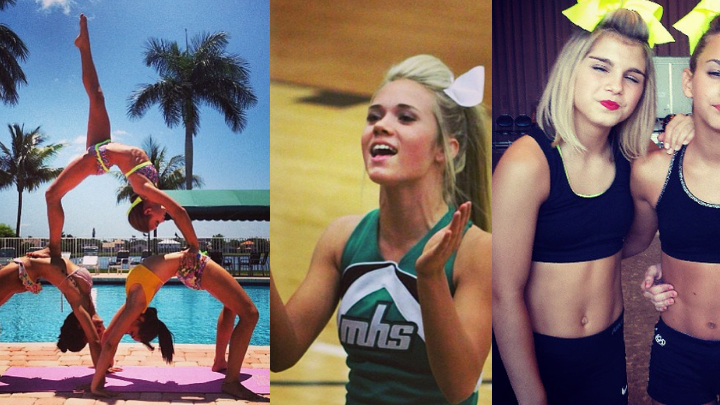 What happened?
The commercial activities of college athletes are heavily regulated by the N.C.A.A. However, the same rules do not apply to cheerleaders, who are using their social capital to launch commercially lucrative careers as creators. 
Following political pressure, the N.C.A.A. is set to lift some of these restrictions — allowing college athletes to discover the opportunities that social capital unlocks.
👧 Li's Take:
These students are using their status as N.C.A.A. cheerleaders as a platform to gain fame. 
As I mentioned during our conversation with Eugene last week, people have always been looking to convert social capital into financial capital, and vice versa. These students' social capital originates from cheerleading, which luckily is exempt from N.C.A.A. restrictions on monetization.
👦 Nathan's Take
I feel like we shouldn't regulate someone's ability to monetize their audienc. It's one of those things that will inevitably (albeit slowly) be deregulated. 
That will also open up opportunities for creator platforms that cater to the specific needs of N.C.A.A. athletes monetizing their social capital. What sorts of unique problems do they have that platforms can help solve?
I think the main takeaway here is that anyone who can monetize clout, will monetize clout.
Stir Launches MerchWith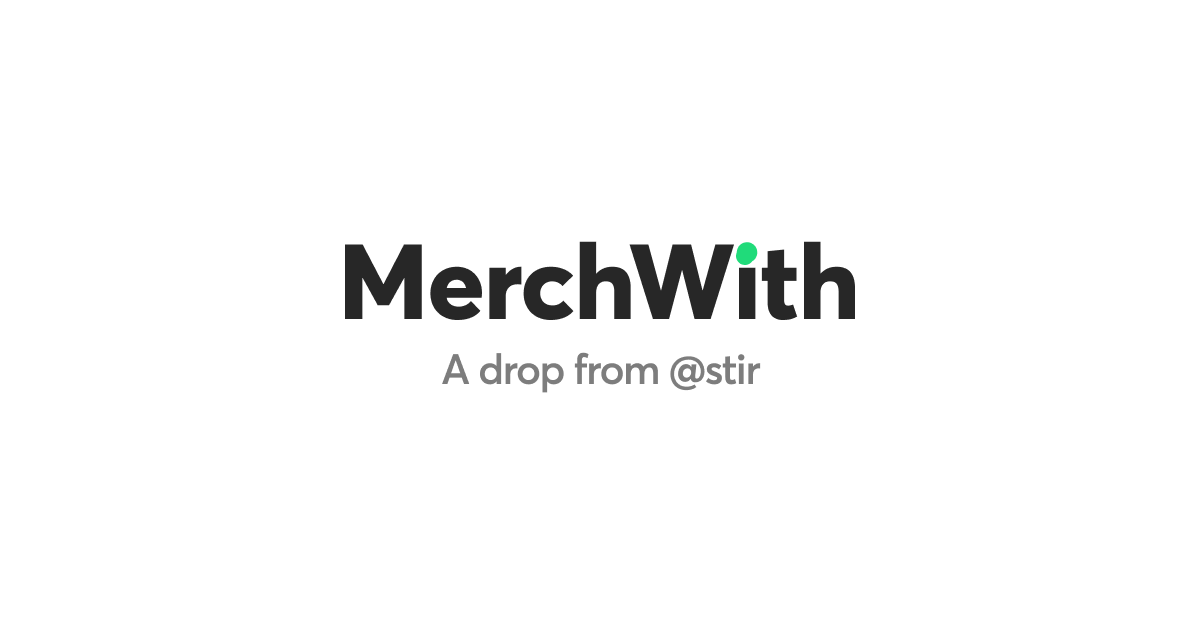 What happened?
MerchWith matched 22 creators who collaborated with each other for the first time to create unique masks. The artists used Stir's infrastructure to split the profits.
We spoke about collab culture amongst creators with Stir's CEO Joe Albanese on the Means of Creation show recently.
👧 Li's Take:
Someone (hmm) should do this for newsletter bundles! 
The mechanics and calculations that go into revenue splitting for a bundle can be quite complex: it's not just a straightforward percentage split most of the time. It might change over time based on how many subscribers are being contributed by each component of the bundle, their churn contribution, etc. (I really like Shishir Mehrotra's writeup on the four myths of bundling). Think about cable bundles: there are complicated financial splits for each part of the value chain and various channels and shows. 
I could see a financial product being built just for bundles of all kinds (request for startup?!).
👦 Nathan's Take
I think it's a cool illustration of Stir's core product: splitting payments through a trusted third party. 
Their 'drop' strategy of building side projects seems to align more closely with their core product now, rather than the previous ones which felt more like passion economy tools. It's a good strategic decision.
ICYMI
Passion Economy Financings
Dorm, a London based platform dubbed as a 'university for the passion economy' recently raised $1 million. The platform offers video and audio lessons from top content creators, entrepreneurs and VCs in the passion economy. Its premium offering will let teachers create structured courses around their content.
Luma, a platform that helps people organize live events, classes, and unite their communities, raised $3 million led by Maven Ventures and Venrock, along with other investors including Eugene Wei and Li Jin.  Luma now works with more than 10,000 people hosting events that have attracted more than 500,000 attendees.
TagMango, a platform that provides content monetization capabilities to nano influencers raised a $740,000 seed round led by Y Combinator, along with other high profile investors such as Twitch co-founder Kevin Lin.
---
How did you feel about this post?