Means of Creation
News Roundup #10: Snap launches its own version of Creator Fund & rare interview with OnlyFans CEO
Read to the end for publicly listed TikTok Creator Mansion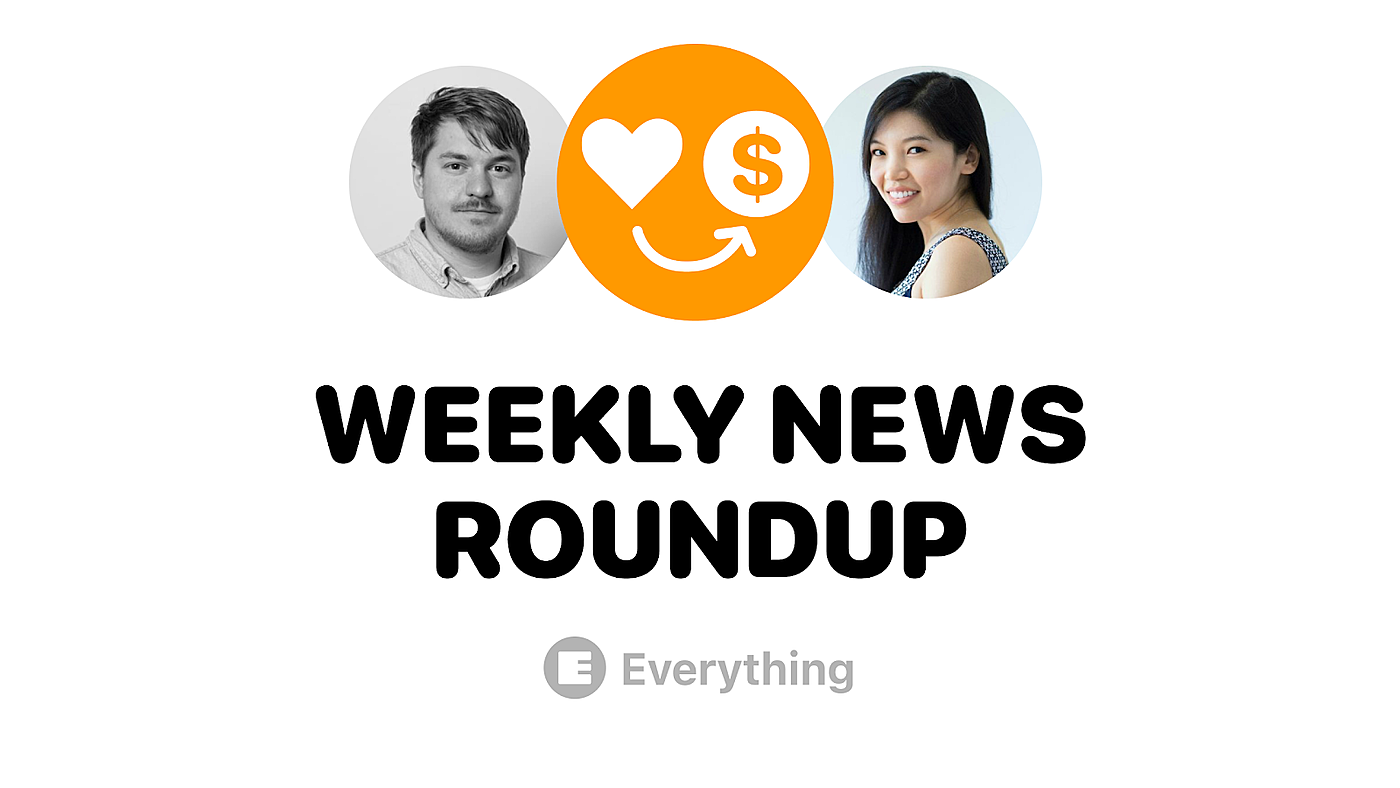 Welcome to Issue #10 of the Means of Creation weekly news roundup where we break down the latest news on the passion economy, including the happenings related to platforms, creators, startups, and trends.
This Week's Interview: Courtland Allen
This week we interviewed  Courtland Allen, founder of Indie Hackers — an online community that focuses on entrepreneurs who build profitable internet businesses.
Find it as a podcast on Apple Podcasts, Spotify, Overcast, Breaker or wherever you listen to podcasts, or as a video on YouTube here. Or subscribe to the Means of Creation YouTube Channel. And now, onto the news.
Snap Launches Spotlight, its version of TikTok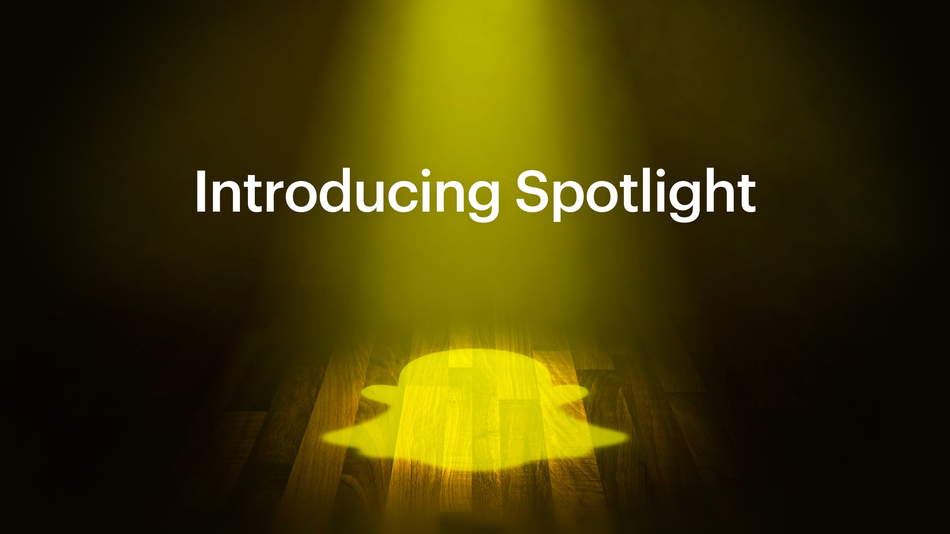 What Happened?
Snap adds "Spotlight", a new tab to their app where users can watch Snaps (including videos) from other users. Spotlight serves users videos through an algorithmic feed, similar to TikTok.
Additionally, Snap is offering "over $1 million per day" to creators of videos that go viral on Spotlight. 
Li's Take:
Evan Spiegel has often been jokingly referred to as the VP Product for other social media companies, but in this case, Spotlight closely resembles TikTok's Creator Fund, which is paying out $200m to creators.
Nathan's Take:
The most interesting thing about this move is that you can't upload watermarked video — so, unlike Reels, there won't be any TikTok cross-posts.
This will give Spotlight a classier feel than Reels, but if history is any guide, it could be a mistake. YouTube famously outcompeted Vimeo on the basis of looser content guidelines. While Vimeo was focused on high quality original creations, YouTube allowed clips from anywhere to be uploaded. We all know how that turned out.
OnlyFans CEO Discusses Future Roadmap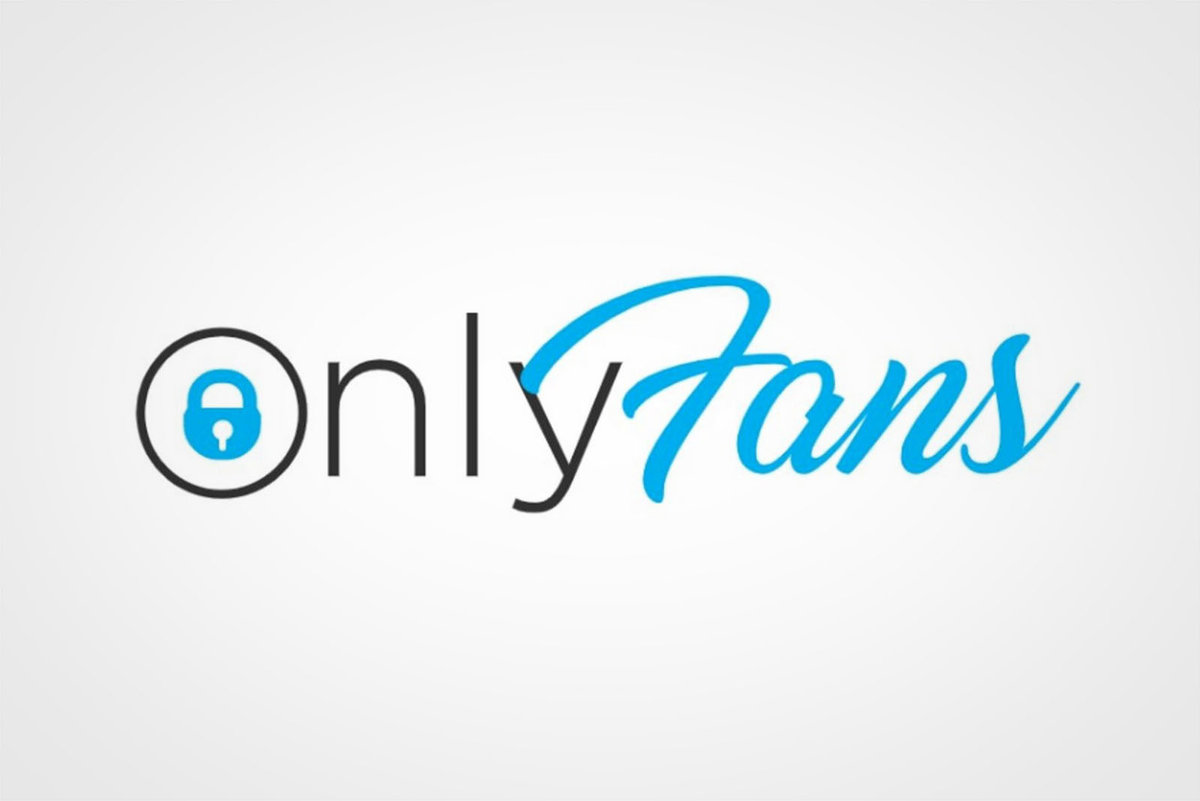 What Happened?
Last week, OnlyFans CEO Tim Stokely was interviewed by The Information to discuss the platform's future plans. 
While it is currently known for adult-content, one of the priorities is to diversify the types of content on the platform, to categories such as music, sports, and comedy.
This interview revealed that OnlyFans has passed $2Bn payouts to creators since its founding in 2016, which means that total cumulative GMV has been $2.5M. That implies OnlyFans has netted $500M revenue over the course of just <5 years (the platform takes 20% of earnings).
Li's Take:
Another creator membership platform that just crossed $2bn cumulative payouts to creators this year is Patreon, which was founded in 2013. Notably, OnlyFans doesn't have any outside investors, while Patreon has raised over $250 million in VC funding, and was founded in 2016—3 years after Patreon.  This is an instance in which the verticalized version of something can actually be bigger than the horizontal—like how Twitch (which is mainly for gaming live streaming) is bigger than many horizontal live video-streaming platforms in the US.
In theory, OnlyFans should be a subset of Patreon, which was started earlier and is a horizontal platform for any type of creator. However, Patreon explicitly prohibits porn (although they do allow some nudity). 
This is one of the disadvantages of being a VC-backed company: VCs and their LPs are conscious of the brands they're associated with, and generally don't want to be affiliated with pornographic content.
It's interesting to also think about OnlyFans' aims to go mainstream beyond adult content in light of its current scale. Although its adult origins may be dismissed as "niche," its metrics in this interview show that its scale is anything but limited. Adult content may have brand risks, but has massive appeal to a huge population. (It's kind of like how companies in China don't need to internationalize because they market they have is so large already.)
Nathan's Take:
My big thing: will they be able to extend into other categories?
They are winning because of the notoriety. For someone like Cardi B, OnlyFans was well suited to her needs. But will anyone pay for a LeBron James OnlyFans that shows his shooting form or workout routine? Why wouldn't he use Patreon if he wanted to do that? I'm skeptical that it will be anything more than just adult content because of the brand.
Every Single Company Adds Memberships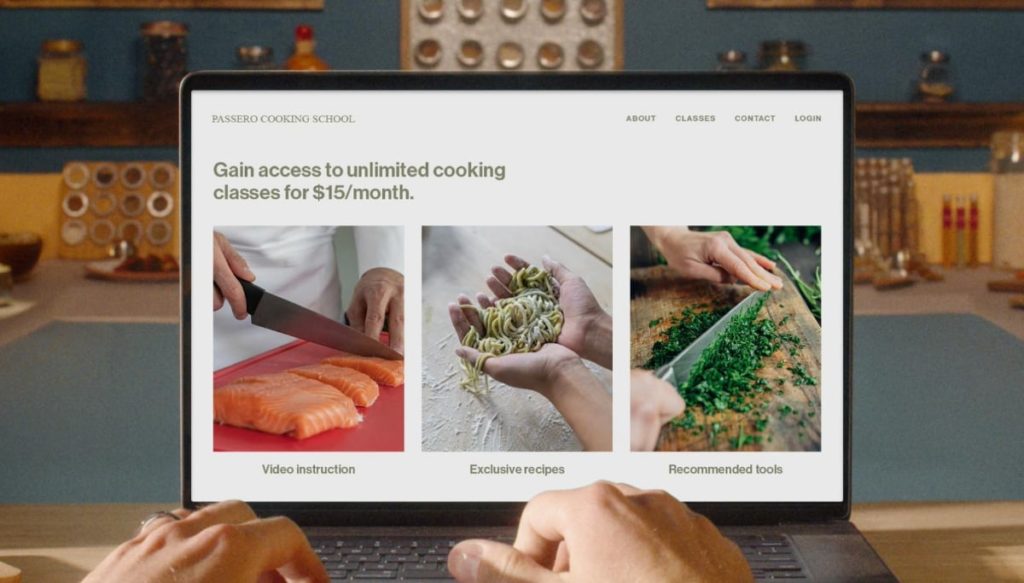 What Happened?
Gumroad now offers Patreon-like memberships called Gumroad Memberships. Gumroad Memberships charges 8.5% of revenue + a 30¢ credit card fee.
CovertKit also launched a paid newsletter product this month. They charge a 3.5% processing fee for paid newsletters in addition to their normal monthly pricing for sending emails. 
Squarespace also launched their own membership product, called Member Areas. Their Starter pricing tier is $9 per month plus a 7% transaction fee while their Pro pricing tier is $35 per month plus a 1% transaction fee.
Li's Take:
Memberships are having a moment, and it feels like every creator platform is rushing to launch a version of paywalled, subscriber-only content. It's interesting to think through where this leads on a societal level — one can imagine a world in which everyone has an information diet comprised of a distinct set of premium content, leading to greater fragmentation of our information sources. 
Just as software companies have realized how powerful SaaS is as a business model, creators have also realized that recurring revenue is preferable over one-time sales.
These membership platforms are trendy right now, but it's a race to the bottom. In order to attract creators, they'll have to either lower their take rate or they'll have to drive discovery.
Nathan's Take:
To me this is a defensive move for the platforms to prevent creators from churning. While before a Gumroad creator might have moved their whole software stack to a competitor if they wanted to offer a paid newsletter, now it's a no-brainer to just use Gumroad's. 
There are many different options between you and Stripe and it keeps growing everyday. Payments, CMS and memberships are becoming commoditized. Similar to team project management software where there are hundreds of different players (Asana, Trello, Basecamp, etc.).
While the features are becoming commoditized, creators will continue to select the platform based on what they do. Writers use Substack, video creators use Patreon, sex workers use OnlyFans. It's a sign that the space is overheated. There will be fewer new launches in 6 months: right now is peak subscription. 
This is why we believe bundling will be important: a lot of people are going to get a taste of subscription success, but not many will be able to make it work as a full-time creator. It's really hard to be someone's favorite thing; people's tastes change. In a bundle, those preferences can shift without churning.
Twitter Rolls Out Fleets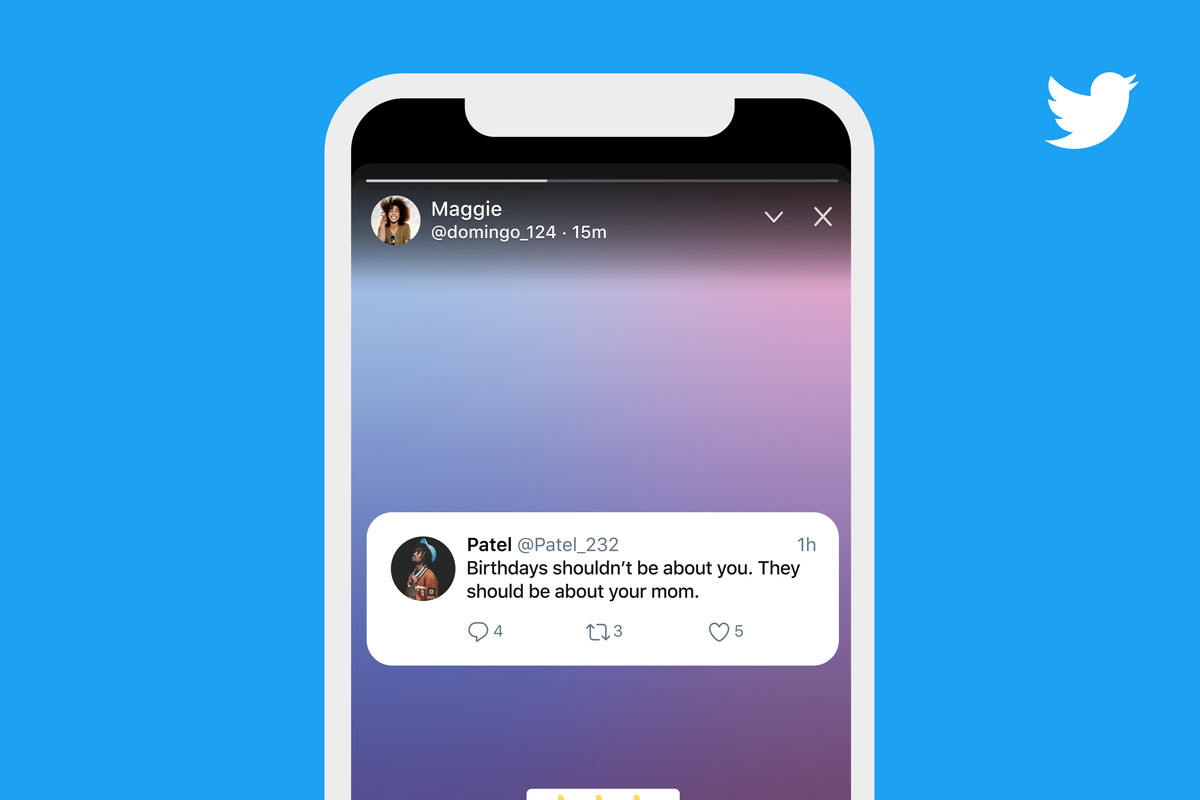 What Happened?
Twitter recently launched a feature named 'Fleets'. It allows app users to post photos, videos, or tweets that expire after 24 hours, exactly like Snapchat or Instagram stories. 
Twitter also plans to test audio spaces in a feature akin to Clubhouse. However, they are aware of some of the safety concerns around Clubhouse and want to resolve content moderation challenges before the rollout.
Li's Take:
My first reaction: why????
Upon second thought, I can actually see the appeal of Fleets vs. tweeting something, if it's regarding something ephemeral like a live event that will pass. For instance, for our weekly MoC show, I'd want to test driving people to the show via Fleets, rather than tweeting an invite each week. So it's good for promotions. 
That said, I'm skeptical that Fleets is going to have a major impact on content creation and consumption on the platform. On IG, Stories meaningfully lowered the friction to sharing content, as opposed to having a polished, curated feed of posts, and increased metrics around content creation. On Twitter, I'm not sure the same dynamic exists: people generally have a lower bar for tweeting, and don't treat their Twitter feeds as a curated reflection of their own identities, so I'm skeptical that Fleets will lead to a huge change in the amount of content created on Twitter. 
Just like membership is going mainstream, the Stories format has also become a baseline feature for creator platforms, kind of like the standard "like" button.
https://twitter.com/AlecStapp/status/1328759059131080706
Nathan's Take:
People are using Fleets a lot more than I expected!
The problem I have is that it just creates a decision. I think to myself, "okay I'm going to share something, should I Tweet it or should I fleet it?" I don't use IG so I'm not sure how people make these decisions. But now that it's on Twitter, I just plan on using it the same way. 
It won't make a big difference to creators. I would've used it to promote the MoC talk show, but you can't link to things (yet) and people can't retweet. So what's the point? People use Twitter to build up brand affinity, so fleets could help a bit with that. But mostly, it's to point people to YouTube, podcasts, Substack or a course.
Instead, Twitter should've done a TikTok-like feed. It's much more viral. Oh yeah, they did have that and they shut it down (Vine!).
Apple Supports Small Businesses By Halving App Store Fee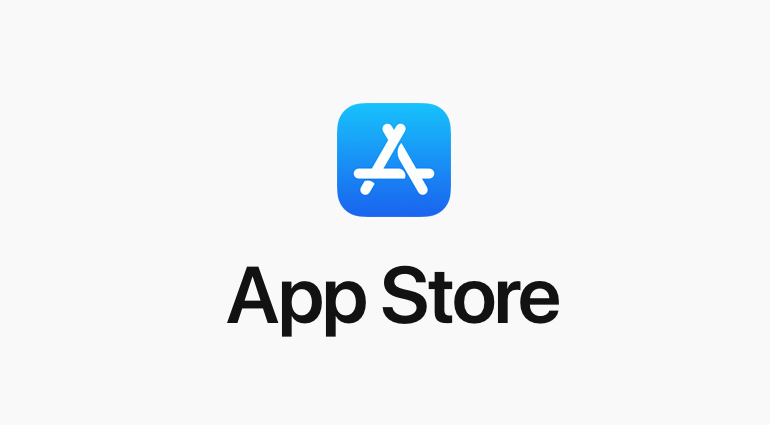 What Happened?
Apple announced an App Store Small Business Program that halves it's App Store Fee from 30% to 15%. 
Starting January 1st, the program applies to any app developer who earns less than $1 million per year. 
The App Store has 28 million registered developers. However, the 98% who are eligible for the program drive only 5% of the App Store's revenue according to Sensor Tower.
Li's Take:
I've previously compared the Apple App Store and other platforms to today's version of Industrial Age factories, in that they are the modern means of production & distribution:
https://twitter.com/ljin18/status/1275106496687345664
Taking 15% vs 30% for SMBs grossing <$1m a year isn't much for Apple, but it is meaningful for small businesses — leading me to think that this is a PR play to garner goodwill among SMBs. This is reminiscent of how FB wasn't taking revenue for online events for at least the next year, during the pandemic.
What does this mean for creators and creator platforms? If you were a creator choosing to join a platform that changes 30% take rate, vs. building your own app, it's obviously now become more attractive to build your own app. But it's still hard to get people to download new apps and build apps.
I have to believe, though, that on the margin, this increases the number of mobile apps that get built.
Nathan's Take:
I don't think that this will reduce the probability of antitrust against Apple. It's really big for small developers, but really small for Apple. It's a goodwill thing.
For some apps, at 30% the cost structure might be prohibitive. At 15%, it will be more doable. That said, the long-term margins will still be affected. 
However the bigger issue with the App Store is their product. For example, developers often compare their payment management system with Stripe and compared to Stripe, it's just not as good. For example, it's hard to offer refunds. If Apple wanted to attract more developers they should make their product better.
ICYMI
Passion Economy Financings
Tencent to Invest in Online Education Startup Udemy // Katie Roof, Dinesh Nair, Loni Prinsloo, and Crystal Tse, Bloomberg 
Udemy raised a $50 million Series F round led by Tencent. The investment is to be used to grow it's consumer and business product offerings to match the accelerated demand due to the pandemic. 
Daylight Labs from ex-Sequoia Growth partner Amy Sun raises $3.8M // TechCrunch
"Daylight Labs will be creating a solution to help gig economy workers make more money, Sun hints to TechCrunch. Still in the early product development stages, the startup began during the pandemic when Sun noticed how many industries were 'completely decimated' by the crisis."
---
How did you feel about this post?