Means of Creation
Facebook
P

ushes Into Newsletters

YouTube revealed $30B in creator payouts and is incentivizing creators to use "Shorts", an OnlyFans-like platform connecting foodies with chefs, and more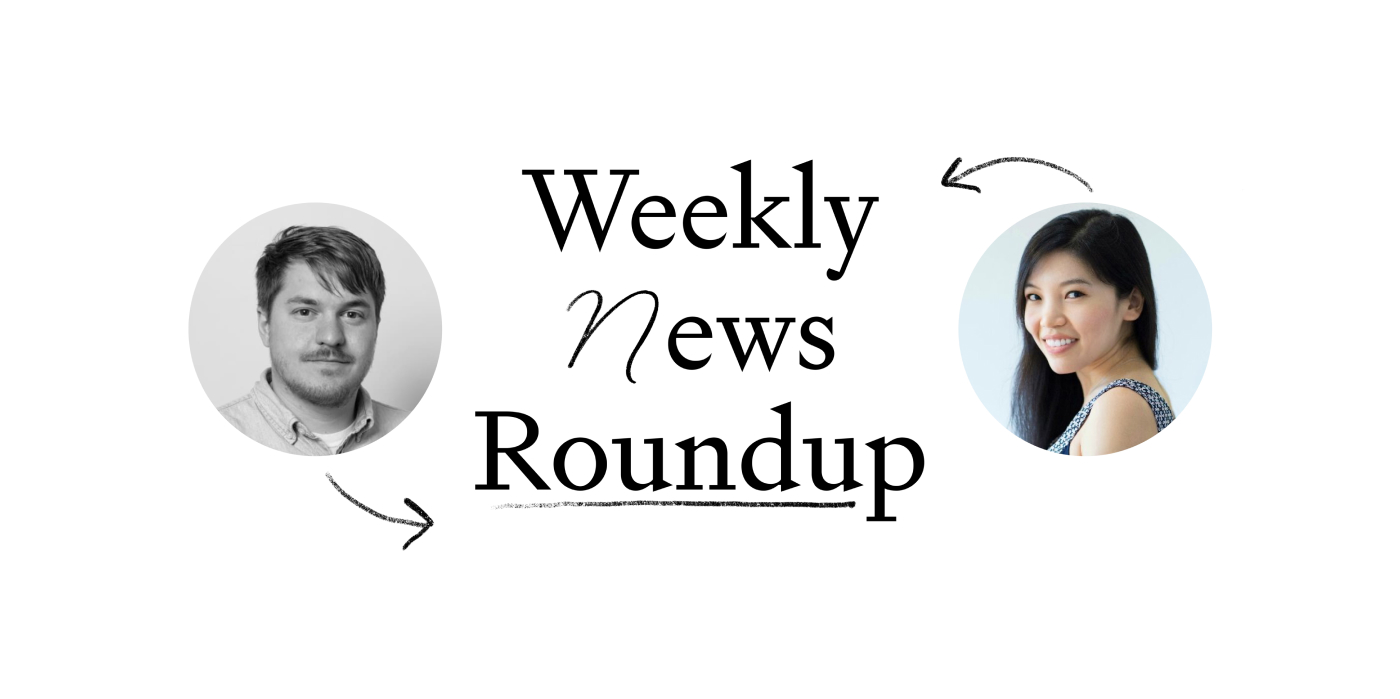 Welcome to Issue #18 of the Means of Creation weekly news roundup, where every week, Li and Nathan break down the latest news in the passion economy.
Before we jump into the news, a few quick updates: 
Last week's conversation: collab houses, content, and commerce—with Katia Ameri & Elijah Daniel
Last week we spoke to Katia Ameri and Elijah Daniel, co-founders of Rocketship House—a villa in the Hollywood Hills that serves as their base for content and venture creation. Both of them are prolific creators and entrepreneurs. NYT called Elijah: "one of the most influential people on the internet." 
Listen to it on your favourite podcast app or watch it on YouTube!
This week's conversation: Allen Lau, Co-founder & CEO of Wattpad! 
For our guest this week we are welcoming Allen Lau, the co-founder and CEO of Wattpad—a self-publishing platform and entertainment company with 90 million users and 5 million writers. It was recently acquired by South Korean tech conglomerate Naver for $600 million.
Allen is also the co-founder of Two Small Fish Ventures, a fund that invests in Toronto and Waterloo-based early-stage internet companies with strong network effects.
Prior to Wattpad, Allen co-founded FeedM8, a mobile advertising company that was later acquired. He also co-founded Tira Wireless, where he helped leading brands optimize content for mobile delivery.
As always, we'll be chatting at 11am pacific / 2pm eastern on Friday. To listen live, join us on Clubhouse or YouTube! And if you can't make it, we'll publish a recording of the show to our podcast and YouTube channel soon.
And now, onto the news...
---
Top Stories in the Passion Economy—02/04/21
Facebook is Building a Newsletter Publishing Platform
What Happened? 
Li: The convergence of social media formats continues! Stories and short-form video are now everywhere; next is long-form newsletters. 
While Revue & Twitter made sense because Twitter is a text-based product that's widely used by writers and experts to share information, Facebook and newsletters feel less well-matched. I'm not sure if I know any writers who use Facebook as a primary distribution channel for their writing. And given the fraught relationship between Facebook and news publishers, I'm not entirely sure if any writers/journalists will trust the platform enough to utilize this new product. 
I think the adoption of this tool depends on their ability to incentivize independent writers and publications, and rebuild trust. The rollout is part of their Facebook Journalism Project, which is trying to do just that. 
Nathan: Facebook is like an index fund of the internet. They want to have a little piece of everything! Which is fine, but I don't think this will become a major focus for them. It's more of a sign that paid newsletters are becoming popular than a sign that Facebook is making any serious shift in strategy. They are frankly in a terrible position to attract writers. Ok sure some writers probably use Facebook, but most are not on the platform and don't want to be on the platform. I'd be extremely surprised if this goes anywhere.
That said, there are a lot of really smart people that work at Facebook and I'm sure they'll build a solid product. But Facebook's brand reputation and anti-network effect amongst writers will undermine their efforts.
---
YouTube Reveals $30 Billion in Creator Payouts 
What Happened? 
Li: I honestly think this was triggered by our conversation with Joshua Cohen, the CEO of Tubefilter. We discussed how YouTube has a big PR opportunity in terms of talking about how much it's paid out to creators. It's just an order of magnitude higher than what any other company has. Josh and I DMed after the episode and talked about how they should announce this number. And then they did. 
Nathan: Yeah, I think people easily forget how YouTube pioneered this model of actually paying content creators. They've done it at such scale and for so much longer than anyone else that it's almost taken for granted. And other platforms have been required to catch up. One could argue that the reason Vine doesn't exist anymore is in large part because they didn't pay creators.
Li: This article also says that creator monetization is their number two priority for 2021. So it's not just historical stats that they shared, but also their increased effort around creator monetization: exploring new ways to help them monetize beyond just revenue share. 
Well, they do have a Patreon-like feature that no one really uses today. They've launched other monetization features in the past with mixed success.
Nathan: There's also tipping on live streams. Also — what's their number one priority?
Li: Policy transparency. Keeping creators up to date with changing community guidelines. Creators are confused when they are given a strike for an old video due to a newer policy.
I think it all ties back to creator friendliness, because their number three priority is supporting the success of all creators. They'll ask creators to provide their gender, sexual orientation, race, and ethnicity in order to identify potential gaps in their systems that might impact creators and look at how content from different communities is treated differently in search, discovery, and monetization.
I do agree with Nathan's point that YouTube has fallen into the background in discussions about the creator economy, even though they pioneered a lot of this and have actually paid out the most to creators by far. 
The rev-share model of paying out creators just feels less exciting than TikTok's Creator Fund or Snapchat's Spotlight program, which are more lottery based. 
These programs tend to engender a lot more excitement from the press and from creators. Rev-share feels like you're just being compensated for your work, whereas the other programs feel like you might win the lottery.
Nathan: Creators were excited, yes. But I would push back on the press aspect. I remember when Snapchat announced Spotlight. We covered it but many outlets didn't. It wasn't a huge splash. Creators were really excited about it and David Dobrik led a personal crusade to let people know that this was a thing. And then the press covered it. 
In general, I think, creator monetization is under covered. There are millions of people including some of the most visible people on the internet who care about this topic deeply. It's also core to how they make a living. But it's still hard to get good coverage around it. There are notable exceptions like Taylor Lorenz, but this movement is treated like a smaller part of the future than it really will be. 
---
YouTube is Boosting "Shorts" to Incentivise Creators 
What Happened? 
Li: I think there are two battlegrounds in the creator economy that are being fought right now: 
1) Competing for creators on the basis of monetization. 
2) Competing for creators on the basis of helping them grow their audience. 
YouTube is on a scale where it can make people famous in a way that very few startups are able to do. And I actually think more creators care about growing their audience than about monetization. 
Nathan: Agree. That is the primary thing. I think you want to be able to do it in a financially sustainable way, but mostly you want to blow up. 
Li: Exactly. Creators want to blow up and become famous first because that's an asset they own for a long time. Then they think about how to monetize their audience. I think very few creators would trade off the potential for audience growth for short-term monetization. So that is to say — YouTube is doing the right thing with Shorts.
Nathan: The only potential problem I see is the one Instagram has currently. I haven't actually used Shorts yet. But when a platform introduces so many features, it really dilutes the purpose of the product and slows down the gears by confusing users. 
I do think that YouTube is much more aligned to the kind of content that's on TikTok than Instagram is. The people who are now huge on YouTube got their start on TikTok. When someone gains popularity on TikTok, the first thing they probably do is create a YouTube channel with longer content. So there's an overlap there. Creators obviously still have Instagram but the place where they really publish the content they're known for is on TikTok and YouTube.
---
"Demi" Launches to Connect Chefs and Foodies 
What Happened? 
Nathan: Wait. So the idea is you pay $10, and you join one big group chat? 
Li: A WhatsApp group. It's in beta so there's no actual platform right now. They're building a platform, but in the interim, you just get put into a group with other foodies who like the same chef.
Nathan: Gotcha. I'm squarely the target audience for this! I tell my friends and family all the time that it'd be cool to just start a food truck and not look at a computer for a year. 
I think we underestimate the degree to which people have hobbies that they are really serious about. And when you're that serious, there's a strong willingness to pay. It's the same as when you're really into photography and buy a $3,000 DSLR or buying expensive guitars while loosely harboring dreams of performing for a larger crowd. It's so fulfilling to be doing something for its own sake. 
So I think it makes total sense to have a place to talk to real chefs and ask questions. I had this conversation with Dan and Adam where we talked about what would we be doing if it had to be unrelated to what we're currently doing. I said I would be a chef.  
It's a lot of fun to indulge in that fantasy and I can imagine there's a pretty big audience for this. 
Also, there's so much food-related media these days but to go one step beyond that, where you're actually getting feedback or asking questions would be huge.
Li: I think that the food creator-verse is a really interesting segment to build platforms for because:
A) It's very visually compelling. 
B) It has many strong personalities that engender a lot of loyalty and affinity.  
C) It's a huge passion area for a lot of people. They seek out content, and love engaging with it, even if they don't have any intention to cook. It's just a pure form of entertainment. 
So I'm really excited about this space. I think the current platform is very beta. I need to see if people are actually talking in those group chats and how they're really engaging.
There's a similar platform in Brazil, called ChatPay that went through YC in the summer. It lets any creator set up a paid chat on WhatsApp or Telegram. And they have a lot of creators across different industries who are monetizing to a decent degree just by setting up paid group chats. Maybe this is an idea for Type House?
I'm also not sure that charging a subscription for access into the community is the right monetization model. I actually think that's a very blunt model for groups, and there's potentially a more user aligned monetization model like commerce. 
Nathan: Agree. Or even just a free-tier where you're a lurker observing some parts of the community. Then, as you actually get pulled in and want to engage more, you naturally upgrade. 
The thing that I'm most excited about is the market. There are people like me who are serious enough about cooking and are willing to spend a decent amount of money to connect with professional chefs, especially ones whose personalities we have an affinity towards. Demi is like OnlyFans but for chefs — it makes so much sense.
Wait. Maybe OnlyFans is the OnlyFans fans for chefs. They probably have the right mechanics built in. 
Li: That's interesting! I think it depends. OnlyFans doesn't have social features. You can't talk to other subscribers.  
Nathan: I don't really care about that. 
Li: But I think a lot of people do. NYT Cooking subscribers are constantly talking to each other and calling each other stupid for using certain ingredient substitutes. 
Nathan: I am a subscriber! But I agree. Different people value different things.
---
ICYMI
Clash Acquires Byte — Both Short-form Video Platforms Join Forces 
What Happened? 
Universal & Lego Are Launching a Short-form Music Video App 
What Happened? 
Ryan Reynolds Launched a 12-part Series on Snapchat
What Happened? 
Spotify is Launching Audiobooks Read By Celebrity Creators like David Dobrik 
What Happened? 
Pinterest Is Adding Its 'Story Pins' to Homepage 
What Happened? 
YouTube is Testing Livestreaming "Clips" 
What Happened? 
Twitch Announces Latest Stats 
What Happened? 
---
Passion Economy Financings