Means of Creation
DAOs Explained
Coordinape co-founder Tracheopteryx on how DAOs function, and what they entail for the future of work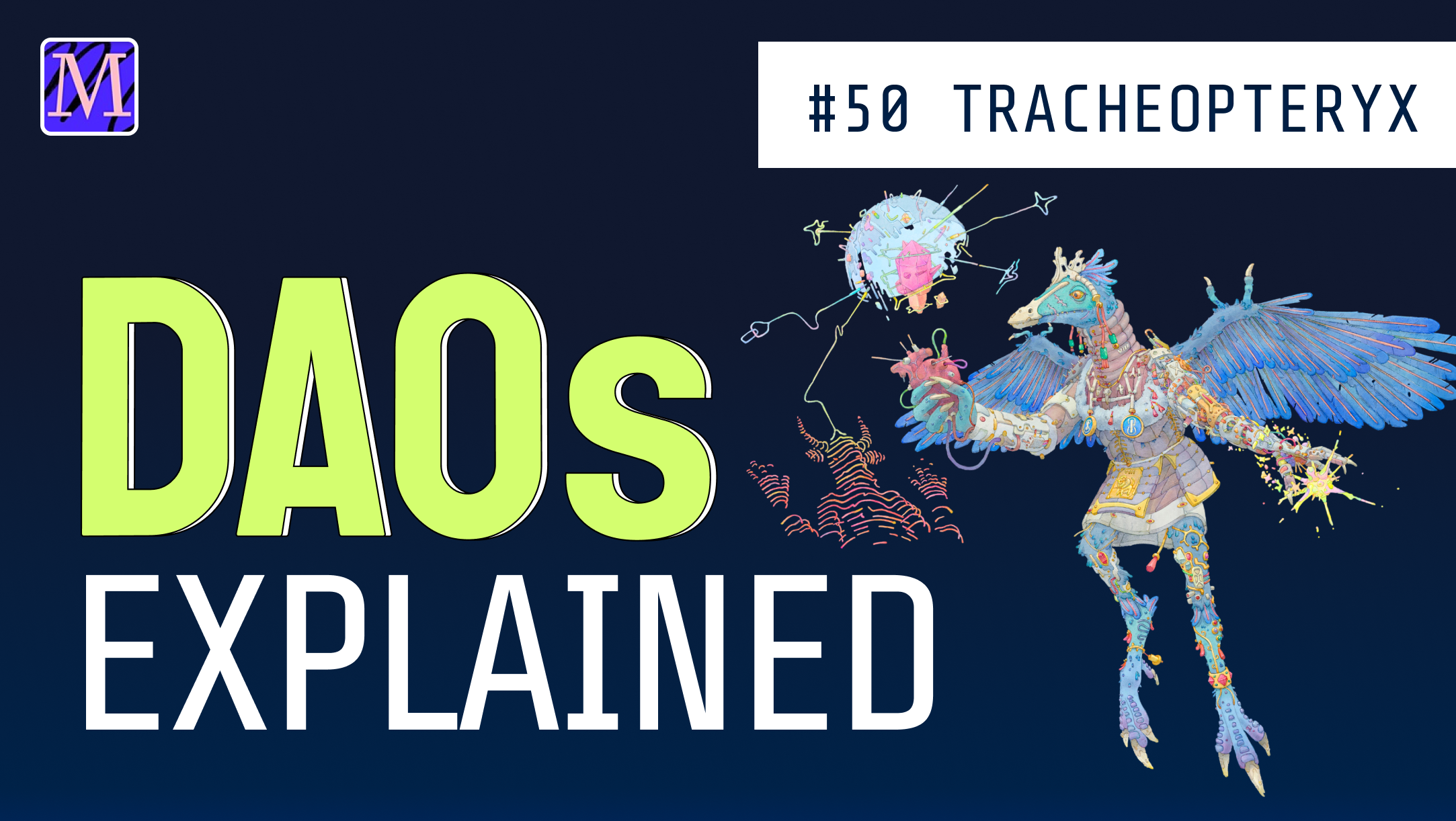 You can watch this Means of Creation episode on YouTube or listen on your podcast app of choice.
Historically, humans have organized themselves in a variety of ways: from tribes and councils, to LLCs, and C-Corps. But these forms of organization tend to be centralized in nature, and feel slightly out of place today.
With so much of our personal and professional lives taking place online now, the real question is: what does an internet-native way of organizing ourselves and our resources look like? 
DAOs, or Decentralized Autonomous Organizations, are one compelling answer. In this episode, we unpack that. We explore the fundamentals: what DAOs are, how they function, and what they entail for the future of work. 
To take on this task, we're welcoming Tracheopteryx to the show! Trach is a cofounder at Coordinape—a scalable & permissionless platform for decentralized compensation built for the needs of DAOs. 
Trach has been operating in this space for a while now. He is also a core contributor at Yearn Finance—making him the perfect guest to help us unpack DAOs. 
We hope you enjoy this conversation as much as we did!
---
Listen in your Podcast App
This is a podcast episode. To listen, add Means of Creation to your podcast app of choice!