Means of Creation
Assessing Clubhouse's Post-Pandemic Future
Also: Getty Images acquires Unsplash, LinkedIn's new creator mode, the math behind MrBeast's businesses, and more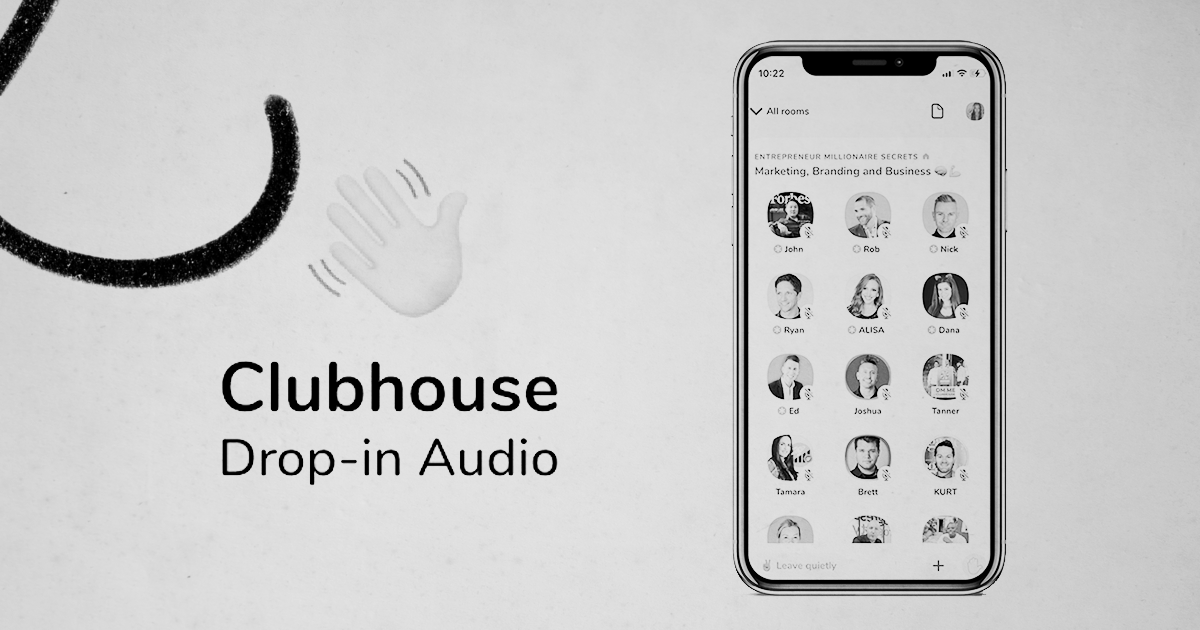 Clubhouse had an eventful week
In the past 7 days there were three big pieces of Clubhouse news:
A rumored new round of funding at a $4b valuation—up 4x from January this year.
New data from SensorTower indicating a 73% decline in app installs from February to March.
The launch of in-app tipping, where creators keep 100% of the proceeds.
Bulls believe that the platform's engaging live audio experience has carved out a more permanent space in our lives, justifying its $4 billion valuation. Bears point to weak Sensor Tower data as evidence that Clubhouse is really just a pandemic-fueled mirage. But these are lagging indicators—not necessarily indicative of future performance. Instead, if we want to understand the most important determinant of Clubhouse's future, we should focus on the way they are evolving their product. This is what will help us actually understand what they're thinking, and where they're going.
Competitors are emerging, and many are focused on creator monetization
It was about time that Clubhouse introduced creator monetization. Incumbent networks are trying to replicate Clubhouse's experience, including the likes of Twitter (which is already testing tipping), Facebook, Spotify, Discord, Reddit, and even LinkedIn. Mark Cuban is also backing another Clubhouse competitor, centered around monetization. It's hard to predict which of these projects will succeed and which will fail, but we can confidently say that their chances will be much greater if they provide creators with a way of generating sustainable income for their work.
This isn't a contrarian take—it's the consensus view amongst most platforms now. And it's not restricted to live audio. Snapchat's Spotlight program and TikTok's Creator Fund are just two prominent examples of many from all types of content platforms. 
So, the pressure is on for Clubhouse to help creators monetize.
Clubhouse likely started with tipping because of its simplicity
Tipping is perhaps the simplest form of monetization, one that doesn't require extensive new features. Tipping allows listeners to pay creators directly, which is a very clear model for creators. It also keeps more content in front of the paywall, which is critical to keep more listeners engaged.
Tipping is also an existing behavior on the app. Creators were already linking to their Cash App and Venmo in their profiles. Introducing tipping is a way to formalize already prevalent user behavior and reduce friction for fans to pay creators. It also enables Clubhouse to have visibility into how much tipping is taking place.
Tipping could change the in-room experience
Currently, Clubhouse is adding the tipping button to creators' profiles, and not the rooms they host. In the future, Clubhouse could potentially make tipping the central focus of rooms. Visually differentiating tippers in the room could be an important part of the fan experience. The tipper could also be given exclusive supporter benefits. Imagine a front row that's ahead of "followed by the speakers" with users who are "supporters of the speaker", akin to a VIP section. These supporters could also be given priority when they raise their hand. 
From a listener perspective however, this may not be the best thing—tipping in rooms might change the types of conversations creators are incentivized to host. They might say things that are audience-pleasing to make their rooms more conducive to earning tips. These commercially orchestrated rooms might even overshadow ones that are more candid and off the cuff—qualities that make Clubhouse engaging in the first place. 
All this is to say: Where Clubhouse goes with tipping is crucial—the commerce it enables will have a fundamental effect on the content. For example, Clubhouse hosts could withhold content until a certain tip amount is reached. This is a widely used strategy in the adult entertainment world. In our conversation with Aella, a top creator on OnlyFans, she broke down how to succeed on platforms that are primarily based on tip revenue—it's all about creating compelling reasons for fans to tip.
Why Clubhouse is offering a 0% take rate
If creator monetization is going to be Clubhouse's business model, why offer a 0% take rate? Many observers found this to be a surprising move, but it makes sense, for three main reasons: 
Clubhouse has prioritized its creator-oriented strategy right from the get go, and a 0% take-rate is aligned with that. At this stage, they're concentrating on features that make it easier for creators to make money, rather than focussing on making money as a platform. Clubhouse wants to become a dependable source of revenue for creators and play a long term role in the creator economy. 
Tipping has a unique connotation, where we expect 100% of our tips to go directly to creators. DoorDash learned this the hard way. 
By taking 0%, Clubhouse is able to avoid Apple's 30% fee on in-app purchases. 
However, the seemingly creator-friendly decision to not charge a take-rate might have boxed them in—there can be a strong pushback from creators and fans alike if they were to introduce fees in the future.
In the long run, if their strategy is oriented towards helping creators become full-time Clubhouse creators, they'll likely need more sustainable, recurring forms of revenue.
The challenges with tipping (and Clubhouse in general)
By introducing creator monetization, Clubhouse wants to become a platform that creators can rely on as their primary revenue stream. But this means the platform needs to help creators earn a consistent income and attract a consistent audience. 
By introducing tipping, Clubhouse offers creators a direct revenue stream—but an unreliable one. The amount creators rake in could greatly vary month on month. This means creators won't be able make informed business decisions or even forecast their revenue with reasonable accuracy.
Clubhouse also struggles with consistent audience reach. The live and ephemeral nature of the platform makes audience turnout very unpredictable. There are two reasons for this: 
First, most of the listeners joining a creator's room are not actually interested in their content—they are just users who happen to be on the app at that specific time, and they're likely hopping from room to room. Audience levels fluctuate because Clubhouse conversations are often not high enough on listeners' priority stacks to make them stop what they're doing and tune in. Compared to on-demand listening in the podcasting space where consumption is skewed towards favorites, on Clubhouse, the question is not only about what we want most, but also about what time it's happening at, and whether we happen to be available at that time. For creators, this fluctuation feels like they're building on unsteady ground. 
Second, the quality of a room greatly varies based on who's talking on stage. Since it's unscripted, people tune in and out depending on who the guest is and how compelling the content is. While scripted, pre-programmed content, SNL or Game of Thrones for example, has a guaranteed quality bar it will reach every time. There's considerably less variance. 
Clubhouse should build Patreon-style recurring monetization
In order for Clubhouse to become a platform that creators depend on, they need to solve for this revenue and audience instability. A potential way to do this is to have Patreon-esque subscriptions. This will give creators the ability to forecast how much they're going to make every month. Subscriptions could give creators' revenue stream a degree of predictability. Fans who have subscribed will also happen to be more regular attendees, stabilizing audience turnouts. 
How will Clubhouse make money for itself?
Even though monetization as a platform is not a priority for Clubhouse today, it's worth assessing how they could do so in the future. Of course they could introduce new payment features beyond tipping and take a cut. But, beyond that, Clubhouse could potentially monetise their creator-facing side, with access to premium features that helps creators streamline content creation and monetization. Through it's Creator First accelerator program, Clubhouse has a front-row seat to its creators' most wanted needs: a recording functionality, a feature that lets hosts play pre roll ads, ticketed rooms, a sponsor marketplace, and many other premium-only features could be introduced. They could also take a page from the gaming world, potentially introducing an in-app currency which users could use to tip creators; charging a take rate on this exchange of tokens, a la Twitch.
But monetization matters only if Clubhouse adapts to our post-pandemic lives
Regardless of how well Clubhouse's monetization features work, it's worth asking: will the end of the pandemic hurt Clubhouse's growth?
We're all overwhelmed by how bloated our information diets have become, and it's safe to say that the FOMO that made Clubhouse engaging has faded a bit at this point. We often talk about creator burnout; but seldom about consumer burnout. There's always new Clubhouse rooms that we must join, or a new piece of information that "cannot be missed!" We have just learned to passively live with our FOMO and not really act on it. This has impacted Clubhouse, and every other content platform vying for our attention. 
The naïve reaction to this oversaturation of content would be to think that in a post-pandemic world, we might see a decline in the creator economy, and opportunities for creators. But in reality, this overload of online content will promote a fresh desire to physically engage our senses. This demand will lead to a supply of new IRL creator experiences. Not only are we going to witness a comeback of some of the traditional IRL experiences like festivals, concerts and meet-and-greets, we will also see a proliferation of more interactive, tactile formats. These experiences will make us feel like we're engaging with someone and building a relationship, versus just being impersonally broadcasted to. 
Currently, it's too early to see many examples of these truly intimate creator-fan interactions. But NFTs could potentially bridge this gap between our current digital experiences, and the inevitable resurgence of physical experiences. Let's unpack this: 
The NFT craze shows us that there is a real appetite for deeper, more intimate creator-fan relationships. Fans don't just want a superficial unilateral relationship with creators on social media. They want to feel a real sense of connection with the creators they support. NFT sales could actually help establish this connection. After Li's NFT sale, she is now friends with three of the bidders—exchanging ideas on a daily basis. 
Unlike most digital relationships formed over Zoom, purchasing someone's art makes for a much deeper relationship. It's one thing to go through someone's comments on your content, it's another thing when you realize: "Wow, this person spent $25,000 to support my work!"
---
Top Stories in the Passion Economy, 04/10/21
The Math Behind MrBeast's Businesses
What Happened?
---

Facebook's New Updates Are Underpaying Creators 
What Happened?
---

Getty Images Acquired Unsplash
What Happened?
---

BTS's Management Acquired Scooter Braun's Ithaca Holdings for $1 Billion 
What Happened?
---

LinkedIn Launches 'Creator Mode' Plus A Slate Of Product Updates
What Happened?
---

YouTube Is Testing Updates To Promote Creator Wellness
What Happened?
---

Charli D'Amelio Is Launching a Merch Collection With Dunkin' Donuts
What Happened?
---

Ramble, the Go-To Podcast Producer for Celebrity Creators Is Partnering With Elle Mills
What Happened?
---

Periscope Is Shutting Down Six Years After Its Launch
What Happened?
---

Music Making Platform BandLab Registered 30 Million Users 
What Happened?
---

Passion Economy Financings: