Expanding Awareness
What's
R

eally Impacting Your Decision-Making?

Exploring the Domains of Awareness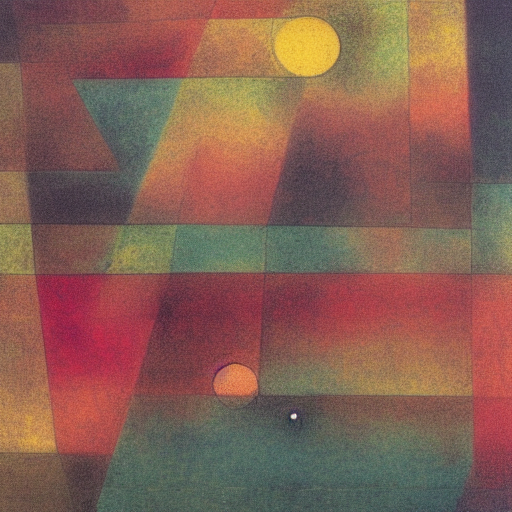 Your thoughts, feelings and behaviors are constantly being influenced by factors outside your conscious awareness. You're blind to these factors right now, but if you learn to notice them, you'll be able to see the bigger picture and make better choices. 
Here's an example from my own experience. Back in 2015 I was Managing Director of a fledgling technology intelligence business. When I learned that we had won a substantial multi-year project with one of the UK's biggest companies, I was elated, but the joy was soon overpowered by strong discomfort in my chest. Thinking I had heartburn, I bought some chalky medicine, which did nothing. 
Later, as I reflected on the implications of the win, I realized I was terrified that we had overcommitted. I felt trapped. As it occurred to me that, if the project truly wasn't a good fit for us after all, we could still walk away with grace, I experienced an enormous release of tension in my chest. It wasn't heartburn at all; it was anxiety. I had fundamentally misinterpreted my own inner experience, which resulted in behavior that was, in retrospect, useless. And since I hadn't realized that what I was feeling was anxiety, I hadn't been taking any steps to address the underlying problem.
Avoiding this trap starts with knowing where to look, so I'll show you some of the places you can learn to notice things that may be influencing you more deeply than you realize. The various 'domains of awareness' that I introduce are by no means mutually exclusive nor collectively exhaustive, but they serve as a good starting point for exploration. Here's are the domains we'll be going through:
Awareness of physical senses
Awareness of your own thoughts
Awareness of doings and impulses
Awareness of how you habitually relate to things
Awareness of other people's awareness
Awareness of physical senses
You probably learned at school that humans have five senses—sight, sound, smell, touch, and taste—partly because these are the ones that Aristotle identified two millennia ago. Aristotle was wrong.
In fact, we have sensors and associated sense perceptions for many more than five phenomena in the physical world. For example, you have nociception, which allows you to detect harmful things via the experience of pain, and equilibrioception, which allows you to maintain balance. 
I want to bring your attention to three of these senses, or sense groups, in particular, as they play a major role in how many degrees of freedom you have available to you in how you live your life. These are exteroception, interoception and proprioception.
Exteroception is your capacity to notice the world around you using multiple different senses. Take a look around at the space you're in now and notice all the sounds and smells that are present. How comfortable are the temperature and humidity? Exteroception lets you evaluate the state of your environment as it is now, which is vital should you have any desire to change it.
Interoception, which is less well-known, is your capacity to notice what's going on in your body. How do you feel right now? What emotions are present? Are you hungry? How's your breathing? How hard and fast is your heart beating? The answers to all of these questions are available to you through interoception. And for the record, a more refined interoceptive awareness when I learned about that project win would have helped me see that I was anxious and not left wondering if I had heartburn.
Proprioception is your capacity to notice your body's position in and movement through space in the absence of an exteroceptive sense like sight. If you close your eyes and touch your fingers to your nose or touch two fingers of different hands to each other in front of you, you are using proprioception. You might not necessarily know how you know where your hands are relative to the rest of your body, but you still know.
Since you can only respond to what you notice, getting better at noticing what's going on in these domains gives you greater capacity to do something about them.  For example, once you've improved your sense of interoception you'll start to notice things like how your sitting posture affects your back pain—and how movement or stretching might help. You'll be able to correctly sense and interpret anxiety—and rather than taking an antacid like I did—you can take a deep breath with a long exhale and journal about what's troubling you.
Awareness of your own thoughts
Your capacity to notice your own thought processes as they're happening is called metacognitive awareness. If you close your eyes and wait a few moments, some kind of mental content will probably show up and you'll be able to witness it happening, with varying degrees of success depending on the context and your skill at doing it.
One of the common selling points of mindfulness techniques like meditation is to become better able to focus, or put another way, to increase your metacognitive awareness of your own mind wandering and from there to bring their attention back to the task at hand. This kind of awareness is also helpful to notice the links between thoughts, emotions and behaviors, which can flow from one to another quickly. A passing thought about a delayed project at work can lead to body sensations that you interpret as guilt, which in turn can lead to behaviors like working on the project, scheduling more time to work on the project, or just distracting yourself from the whole thing.
In this example, increased metacognitive awareness can be helpful from a couple of angles. If you happened not to notice the passing thought about the project, you might instead just notice sensations that you immediately—and perhaps even unconsciously—label as guilt. Without a clear sense of what the feeling is about, it's hard to know how to alleviate it. 
Once you've decided to work on the project, metacognitive awareness can help you step back from sustaining any ongoing unconstructive internal commentary about the situation. If you're working on the project then there's no need to continue berating yourself, should this be your habit. In fact, there might be a need, but that could be suggestive of a lack of 'internal agreement' or self-trust and is a topic for another time.
Awareness of doings and impulses
Until now I've been describing your capacity to notice things in domains that probably feel quite familiar to you. From here though, we're going deeper. 
The next domain of awareness is the awareness of doings and impulses, which is to say the things you are already doing and the things you could do in the next moment. For example, you might be clenching your jaw right now or you might be about to clench your jaw. 
---
If you want to read the rest of this essay and hundreds of other articles on Every at the intersection of productivity, psychology, and business you should subscribe!
A trial costs $1—and make sure to select "Expanding Awareness" as your primary reason for subscribing at checkout...Michael will get a portion of your subscription.