The Sunday Digest
The
B

ooks that Shaped Our Thinking This Year

And everything we published this week.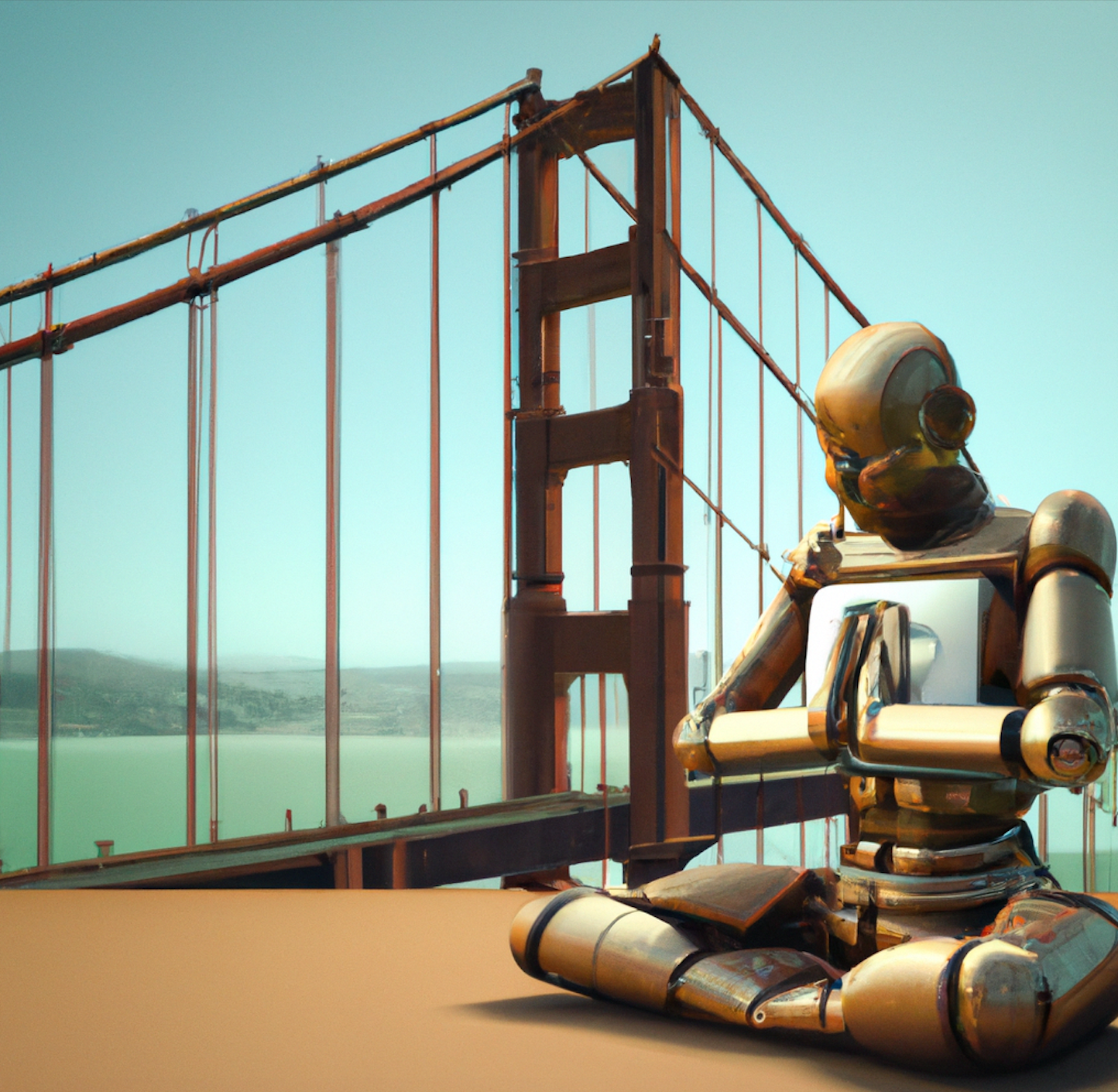 Hello and happy Sunday,
Merry Christmas to all who celebrate! This is our last Sunday Digest of the year so we have something special for you. We'll quickly run through the articles we published this week, and then dedicate the rest of the issue to a list of the books our writers loved this year.
We hope you have a relaxing and connected holiday season! And we can't wait to pick things up again with you in 2023.
---
What We Published
Here's What I Saw at an AI Hackathon. Dan traveled to San Francisco to check out an AI hackathon run by HF0. He covers all of the projects he saw, and pulls back the curtain on what he heard about AI progress and the industry state of play from the researchers and engineers he ran into.
Meditations on AI Mecca. Evan traveled to the same hackathon and relates it from his perspective. The takeaway? AI has a distinctly religious feel, and a similar potential for good—and harm.
How to Process Negative Feedback. Yiren Lu returns to give us a refresher on something we could all use during performance review season: dealing with negative feedback. She gives actionable tips for processing what people say, internalizing what you think is true and pushing back when you think it's unfair.
---
The Books That Shaped Our Thinking This Year
It is impossible to be a great writer without being a voracious reader. The most consistent indicator we have seen of writer quality is the compulsion to consume the written word. Every is dedicated to the craft of writing for builders. We strongly believe in the value of the written word and how it can push the technology industry forward. The books we read get a portion of the credit for the success this institution has achieved. It occurred to us that you might like to see the raw materials that our posts are shaped out of. None of these are affiliate links, we just like good books and think you should buy them to support more writers! Here are the books that shaped our thinking the most in 2022. 
Recommended by: Evan from Napkin Math
Perhaps the strongest signal of a book's impact is the number of times you reference it in conversation. This year there was no more cited book than the Power Law: Venture Capital and the Making of A New Future. Author Sebastian Mallaby convincingly argues that venture capital's risk happy network of investors were the hidden driver of technology innovation. I find myself constantly referring back to a passage or buying copies for friends. By diving deep into the history of our industry, Mallaby helps us understand what the future could look like. (Perhaps the greatest signal of this book's strength is that writing this review makes me want to reread it for the third time).
Recommended by: Fadeke from Cybernaut 
If you look across the internet and its social and entertainment platforms—from Twitch and TikTok to YouTube and Instagram—fandoms are inescapable. K-Pop stans frequently take over Twitter's trending topics and Swifties create an endless stream of TikToks using songs from Midnight. In Everything I Need I Get From You: How Fangirls Created the Internet as We Know It by Kaitlyn Tiffany, the author explores the rise of the online One Direction fandom, while also detailing the power exerted by fangirls to shape the early and modern internet. The book is a must-read for anyone interested in how fans exploit social networks for their own aims and the ways in which people from around the world can connect and gather online because they share the same affection for an artist, creator, or band.
Recommended by: Nathan from Divinations 
This year my favorite book was The Tao of Leadership. I started reading it in January and kept revisiting it throughout the whole year. You can do that with this book, because each chapter is just one short piece of advice that is mystical yet evocative. It's been a hard year for me, if I'm being honest. For some reason the Tao Te Ching repackaged as business advice helped get me through it. As with all book recommendations, your mileage may vary, but if you are in the mood for some soul-searching I can't recommend this one more highly.
Recommended: by Lucas (Every's partner operations lead)
I love Creativity Sucks by Phil Hansen because its a funny, inspiring and practical guide to freeing yourself from creative blocks, not taking yourself too seriously, and unlocking your inner creativity. It's full of Hansen's humorous work anecdotes but it is also replete with tangible and actionable methods that anybody can use to become creatively productive and rediscover the joy in creating. The book serves as an excellent resource for anyone who feels like their creative spark has been snuffed out, and I highly recommend it for all creative types.
Recommended by: Nat from Almanack
It feels appropriate to recommend this book since it was recommended to me by Dan. It's a tad dense at times, but the core idea will change how you view the world. Every concept, like "time" or "money" or even spatial concepts like "up" is understood in terms of other concepts. "Up" and "good" are linked in western thought. So are "money" and "time." By being aware of the metaphors that shape your life, you can start to evaluate if they're serving or hurting you. Is treating time like money good? Or is it just making you anxious? Many more questions of that sort follow as you read through the plethora of examples in the book that show how your world view has been shaped by the metaphors of your culture. 
Recommended by: Dan from Superorganizers
When technology changes, the world changes. AI is currently changing the world, and we're all trying to guess where that might lead. Klara and the Sun is a sci-fi novel about AI that explores exactly that question. 
Most sci-fi of this kind is dystopian—but Klara and the Sun is different. In this book, the AI isn't portrayed as a malevolent paperclip maximizer. Instead, it's designed to act as a friend. The AI in the story is giving, compassionate, and—surprisingly—spiritual. Ishiguro writes in subtle, clean prose about what it might mean for technology to behave in this way, and what it means for this kind of companionship to substitute for human connection. It's oddly prescient because it presages the AI of today. 
As anyone who has played with GPT-3 has found, one of its most shocking abilities is its capacity for empathy. If you're looking for something page-turning, that will also give you a glimpse of the future, I highly recommend reading Klara and the Sun.
Recommended by: Lewis Kallow, guest writer
When it comes to the science of physical and mental wellbeing, I've started to notice that so many roads lead back to "reappraisal." That's just science-speak for trying on new ways of looking at life. One of the most impactful applications of this is learning to reframe and harness your experience of stress. The advice put together by Stanford Professor Kelly McGonigal in this one serves as more of an intervention than a book—it completely changed the way I move through life and use stress. I've bought several copies for my friends & family, and revisited the principles countless times myself since the first read through.
---
That's all for this year! See you in 2023 :)