The Sunday Digest
How To Use Screen Time on iOS
And everything else we published this week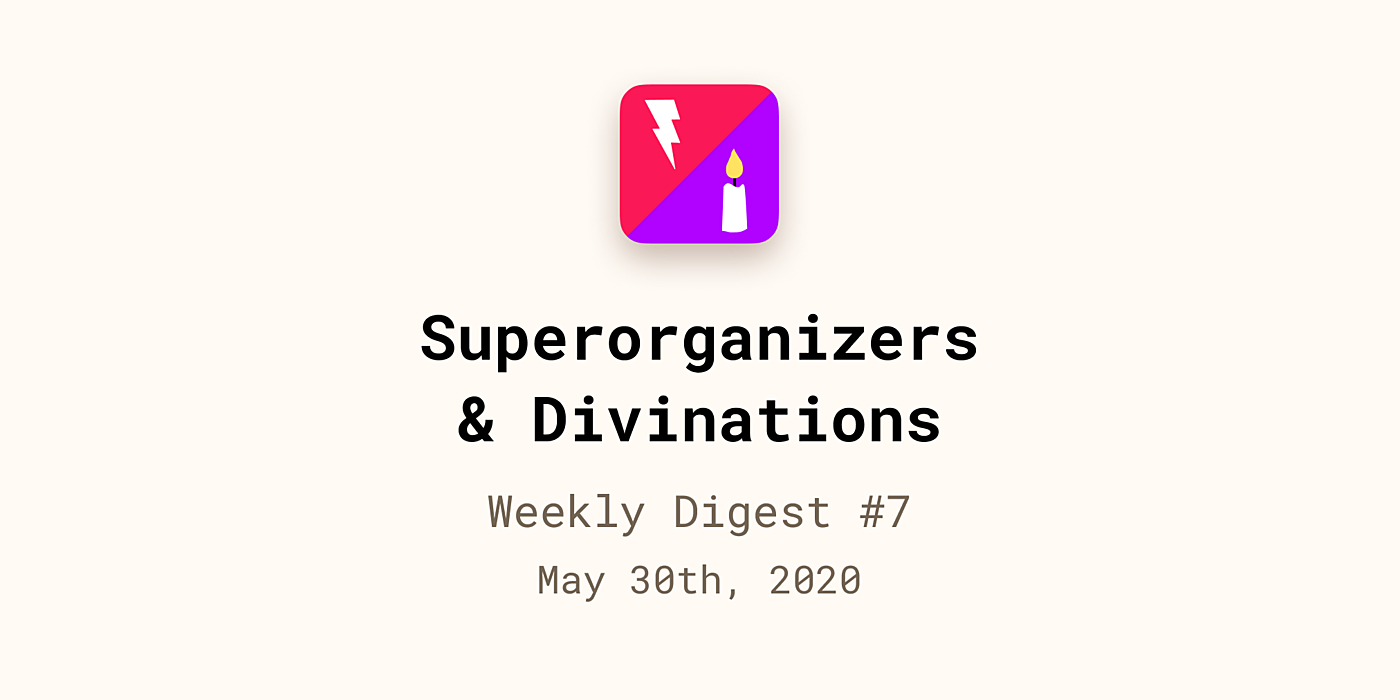 Hello and happy Sunday! 
This week subscribers got 3 new articles totaling ~5,000 words. We covered everything from an obituary for Jet.com, to how to use Screen Time properly on iOS, to how Substack might perform as a business.
Enjoy!
---
This week's articles are dedicated to the millions of people who have suffered racial injustice in America. We'll be donating 10% of our subscriber revenue for this week to organizations working to build power in black communities like the NAACP Legal Defense Fund and the Black Futures Lab.
We hope you'll join us!
---
ESSAYS
⚡️ How I Use Screen Time on iOS
Screen Time is one of iOS's most valuable features — but it's also one of its most poorly designed. In this essay, Dan takes you through its quirks and shows you how to set it up for success. One big tip: assign yourself a Screen Time Secret Keeper to keep your Screen Time passcode away from you.

🔮 The Jet.com Obituary
Jet.com hit the startup scene with a bang in 2015. They blanketed the country with ads, and quickly created a big user base. In 2016, Walmart acquired them for over $3 billion dollars. This week, Walmart shut down the brand. Was it worth it? Probably. Adam Keesling explains more in this essay.
🔮 Kernel Strategies
Most founders approach their startup with a product-centric mindset, which can backfire. Instead, it's best to conceive of a new business as having a "kernel strategy" which will unfold as it grows. But what makes for a good kernel strategy? This article provides a checklist of six key elements.
---
FROM OUR NETWORK
📈 How the Biggest Consumer Apps Got Their First 1,000 Users
This one's a few weeks old, but it's worth your time. Our friend Lenny Rachitsky breaks down the 7 unique ways that most consumer brands find traction. We always love deeply researched posts that cut through the clutter and help you think clearly about complex topics — this one's worth a read, and a bookmark.
---
BEST OF THE BUNDLE
🔮 Does Sonos Have a Moat?
Sonos was one of the most important players in the early ages of wireless speakers. They made it possible to stream any song to any room in your home at the touch of a button. But somehow Sonos appears to have missed the wave. Their products now have to compete with cheap Bluetooth speakers, and digitally enabled voice assistants. What happened? And does it have a defensible moat? Read more to find out.
⚡️ One VC Wrote an OS For Her Life
Maria Salamanca is a venture capitalist who wrote her own operating system. Except, instead of being written in assembly it's composed of an interoperable suite of tools: Notion, Bear, and Airtable. She uses it to organize everything from her relationships, to her research, to every book and article she's ever read.
---
DISCUSSIONS
🔮 Substack: Brilliant or Doomed?
This week on Divinations we turned to a topic that's near and dear to all of our hearts: Substack. It's an amazing product with a growing legion of quality writers (like us!) using it to make their living online. But it also has its flaws. So, will Substack be the future of writing on the internet? Or will it be outcompeted?
That's it for this week! 
Thanks, and see you next Sunday :)