Divinations
Why AT&T is betting the farm on HBO Max
Also in Three Shorts: Amazon buying Wondery, and Calm's $2b valuation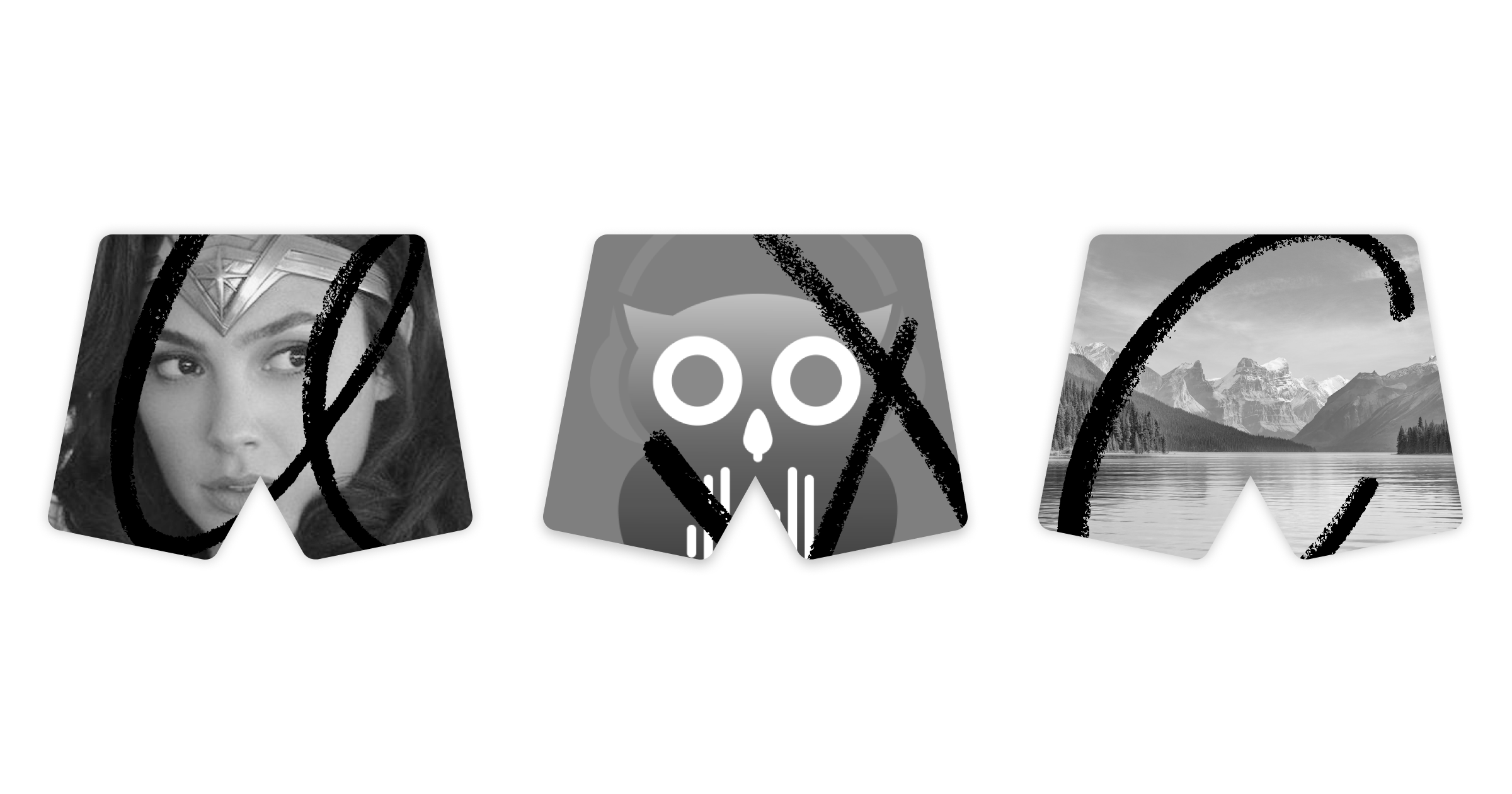 Happy Wednesday morning! You know what that means? Three Shorts!
This week we've got:
Why AT&T is betting the farm on HBO Max
Why Amazon is buying Wondery (a top podcast publisher)
Why Calm is now worth $2 billion
Enjoy!
(And don't forget to click the feedback thingy at the bottom 🙏)
---
WarnerMedia's wild bet — risky ⚠️
What happened?
Last week, WarnerMedia announced they'll stream every movie they release in 2021 on HBO Max — the same day they're released in theaters.
This includes Dune, Matrix 4, Suicide Squad, Space Jam: A New Legacy, Godzilla vs. Kong, Mortal Kombat, and more.
This move comes just weeks after WarnerMedia announced that Wonder Woman 1984 would be released on HBO Max.
Why? What's the strategy?
First, let's be clear: this is a wild bet.
WarnerMedia is fully reliant on box office revenue, and analysts predict this move will cannibalize up to $1.2 billion, and perhaps 50% of their domestic theatrical audience.
(Not to mention any additional long-term damage caused to their business by pissing off theaters and talent.)
So, why such a desperate move?
AT&T, WarnerMedia's new parent company, is facing massively declining cable subscriptions, DirecTV customers, and movie ticket sales. Plus, COVID. So they decided to not let the crisis go to waste.
There are broadly two paths WarnerMedia could have followed:
1) Allow HBO to continue as a high-end brand that distributes through many channels (cable, Amazon, etc), while Warner Bros and Turner suffer.
2) Combine HBO, Turner, and Warner Bros into a Netflix competitor
The first option would have some brand power, but would be a small business, and vulnerable to competition. So AT&T went with the second route.
First, they hired the former CEO of Hulo to be the CEO of WarnerMedia. That was already a strong signal of the plan. Now, they've made their boldest bet yet. 
Will it work?
There's a couple obvious and less-obvious ways this will drive HBO Max subscribers:
People want to watch these movies, but don't want to go to theaters during COVID, so they will subscribe.
By having more "must watch" content, HBO Max improves their negotiating position with Roku, so maybe they'll finally strike a deal at a lower cost for WarnerMedia.
As Peter Kafka noted: "Until today, HBO Max didn't have a brand beyond 'HBO plus other random stuff'. Now it most definitely has a real brand that makes sense to real people: Big movies in your house, no waiting."
On the other hand, they have a pretty huge hill to climb. Analysts estimatethey'll need to attract 8.4 million new subs to make up for next year's projected revenue shortfall.
(That's roughly double their current subscriber base.)
My sense is that if any one of their 2021 movies are a massive hit, the bet could easily pay off.
But hits are not guaranteed. In 2019 Warner only created 1 of the 9 films that exceeded $1b in box office receipts. It was Joker. The other 7 belonged to Disney.
What you can learn:
There's a whole category of startup ideas that can learn from this situation: "obviously better, but blocked by incumbents." 
Nobody likes theatrical windows. But these things are sticky when incumbent industries use their power to keep them around.
When there's a big shift — technological, cultural, demographic, etc — those are the opportunities to change paradigms and challenge existing power structures.
Usually challengers that succeed do so by being more aligned with customers and key partners than the incumbents.
To learn more about this, read "Dominance Friction".
---
Amazon's Wondery acquisition — small but mighty 💪
What happened?
Three months after Amazon Music added podcasts to their app, the news leaked that Amazon is in talks to buy one of the last large independent podcast publishers: Wondery.
Wondery is the sixth most-popular podcast publisher in the U.S. in September, and is known for true crime, history, and business podcasts.
The price is rumored at $300 million, a 7.5x multiple on Wondery's projected $40m 2020 revenue, and a 3x increase on their last valuation, a year and a half ago.
Why? What's the strategy?
Because Amazon is a sprawling empire, they can actually use Wondery to drive value for five unique businesses:
1) Prime — making content exclusive can drive subscriptions.
2) Advertising — owning podcasts increases Amazon's audio ad inventory, and gives them control over how ads are delivered.
3) Alexa — Wondery content can be tailored for the unique capabilities and constraints of the smart speaker use case, driving value for Alexa users.
4) Audible — the future of audiobooks looks kinda like podcasts. Wondery can help lead the way.
5) Amazon Music — by adding podcasts to their hit Music app, Amazon can make life difficult for its #1 audio streaming rival, Spotify.
Did I miss anything?
Will it work?
$300m is a drop in the bucket for Amazon, so the stakes are tiny.
For example, their ad business is growing 51% year-over-year and earned over $5b in Q3 this year. Audio is not a huge factor yet. If Wondery tips the scales slightly towards making their audio ad business work, it could return billions over the next 5 years.
The biggest challenge for Amazon is that making Wondery's content exclusive will likely not drive users to Amazon Music or Audible at a scale that moves the needle.
A more exciting vision is for Amazon to use Wondery as their "first, best customer" for some sort of audio ad network. This would be a formidable challenge to Spotify.
What you can learn:
Podcasting is evolving away from its open roots towards a system more constrained by a few big platforms.
The race to create the "facebook of audio" is on — but here it will look more like a traditional banner ad network than a new social media feed.
I wouldn't be surprised if we see a resurgence in ad-tech startups for audio.
---
Calm's $2b valuation — beautiful 🌸 
What happened?
Calm, an app with guided meditations and more, raised a new round of $75m in funding at a $2 billion valuation.
This year they've doubled downloads to 100m, and now have 4m paying subscribers.
Annual plans currently cost $69.99, so Calm likely has >$200m in ARR.
Why? What's the strategy?
When consumer subscription businesses work, they work incredibly well.
Calm started with a small selection of guided meditations, and used their initial product-market fit to systematically expand.
First, they added sleep stories. Then, partnered with celebrities, and added calming music and "wisdom" (basically, podcasts about managing stress and anxiety.)
Now, they're partnering with businesses to offer Calm to their employees. 
And all the while, they systematically experimented with different paid acquisition channels to amplify organic growth.
Calm also said in an interview that they're interested in using this cash to make some acquisitions. (My top pick is Dipsea.)
Will it work?
Everything depends on long-term retention.
Unlike Netflix or Spotify, consumer demand for guided meditations and sleep stories is not nearly as established. 
It's easy to imagine that a historically stressful year such as 2020 could coincide with a peak in demand for these types of services.
But, then again, people are always stressed. Maybe there is no going back, and we'll all use Calm, or something like it, for the rest of our lives.
Another avenue for growth might be traditional therapy or coaching. It's a fragmented market where people spend a lot of money. Perhaps Calm could be an aggregator.
What you can learn:
If you've got a consumer subscription product, the number one thing to worry about is retention. 
If it's good, you can use revenue to fuel product expansion, growth, partnerships, and acquisitions. Calm is already reportedly profitable.
If retention is bad, though, nothing else matters. 
The most common mistake is attempting to grow and expand your product without getting the core right.
---
This edition of Three Shorts was written by me, Nathan Baschez, with help from Austin Langlais, Bryant Jefferson, and Dan Shipper.