Cybernaut
A Primer on the
P

arasocial

E

conomy

How online platforms monetize one-sided bonds between creators and fans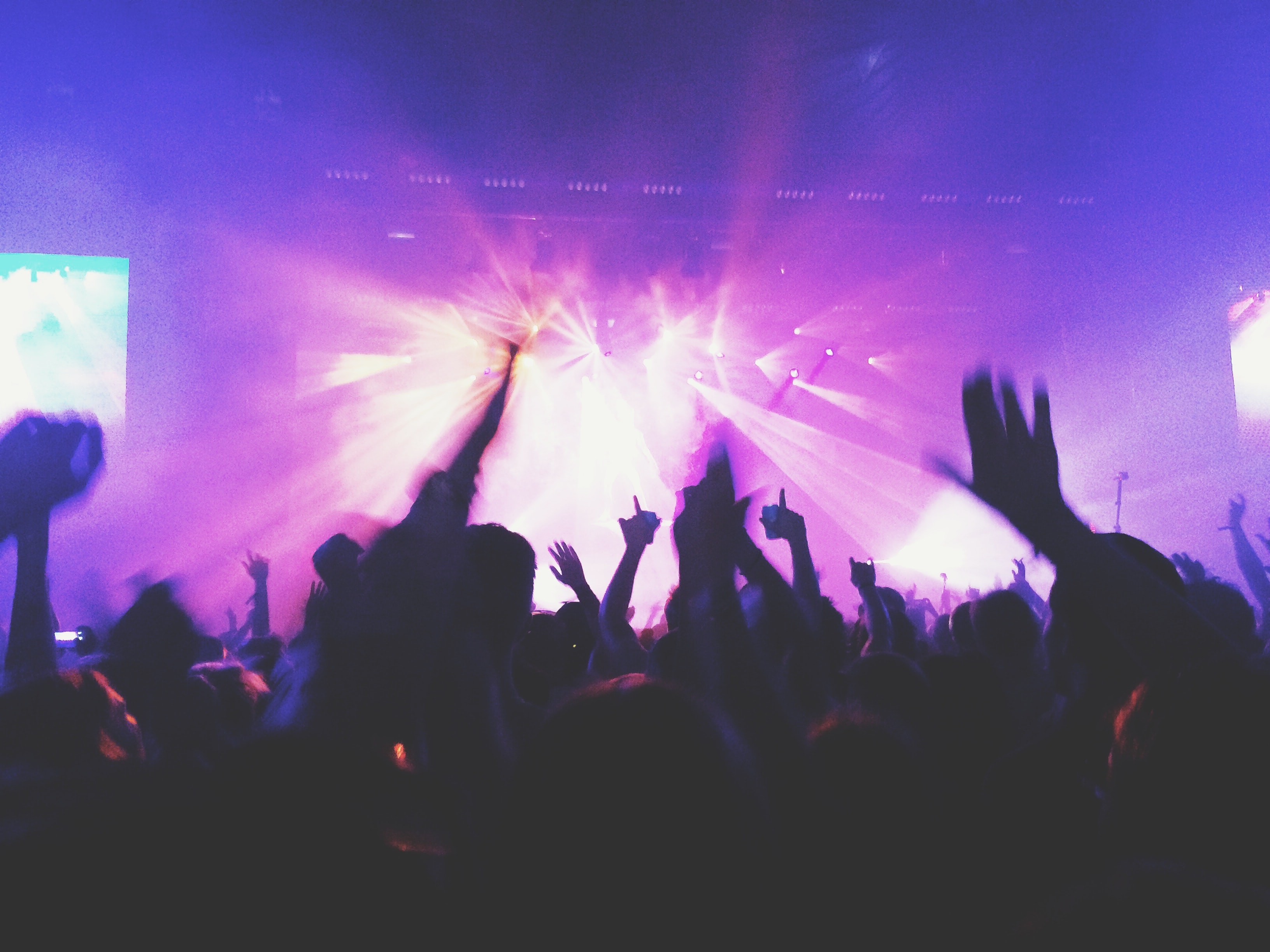 Welcome to Cybernaut—an exploration of all things internet culture, from the idiosyncrasies of social media to the subcultures in less frequented spots on the web. Subscribe for free to receive monthly long-form articles like my pieces on The Blurred Lines of Parasocial Relationships and The Anti-Fan Phenomenon.
A paid subscription gets you member-only articles—like this one—access to the entire Every bundle of newsletters, and entry into our Discord community, where we discuss topics ranging from the creator economy and crypto to writing and recipes. 
---
We're in the midst of the creator economy gold rush: social networks have launched funds to attract and reward internet-first stars, venture capitalists are raising money to invest in creator tools, and teenagers aspire to be influencers.
YouTube, Instagram, TikTok, Twitch, OnlyFans, and platforms like them, have become the tools of choice for budding and established creators to develop content for a dedicated audience, generate attention online, and build a personal brand that rivals corporations. The creator economy extends an opportunity to make a lucrative living online: top creators have monetized their way to millions. A TikToker lip syncing to Doja Cat with their bedroom as a backdrop is a facet of the creator economy; writers penning newsletters to a legion of Substack subscribers is another; a YouTuber exploring the streets of their city, camera in hand speaking to their online audience is one more example. They are all different functions of the same machine that builds capital off who you are on the internet.
The money minted through the creator economy flows to platforms and the creators that inhabit them. Platforms pay creators directly—YouTube's AdSense, TikTok's Creator Fund, Clubhouse's Creator First accelerator. Or fans can pay creators directly, through tipping or subscriptions, often with platforms taking a modest or sizeable cut—tipping on Twitch, subscriptions to OnlyFans pages, memberships on YouTube. Established creators often go on to partner with brands for lucrative paydays, sell merchandise, or build businesses of their own—from David Dobrik's Dispo to Michelle Phan's EM Cosmetics. 
One aspect of the creator economy I've found curiously under-explored is precisely why fans pay their favorite creators; both indirectly in attention, that results in ad revenue, and directly, through tips, subscriptions, and purchases. Yes, fans want to consume entertaining content and support their favorite creator, but these explanations feel incomplete. 
Indulge me for a second in exploring the obvious: a driving force behind the creator economy is connection. In the age of influence, fans spend their dollars to tip on a live stream, subscribe for behind-the-scenes content, and pay to unlock additional experiences, all to deepen a bond with a creator. Something perhaps less obvious: much of this drive for connection are attempts to strengthen parasocial bonds between a creator and a fan. I've written about the blurred lines of parasocial relationships, the disappearing line between "followers" and "friends," and how platforms like YouTube, TikTok, and Twitch are actively building products and features to blur these lines further. 
In thinking about this more, I've come to believe that this phenomenon is central to the creator economy. Within the creator economy exists the parasocial economy, which serves as a key engine and core reason for why money flows through the creator ecosystem. In the absence of fans who form parasocial bonds with the creators they follow, the drive to pay for content and, in turn, support creators financially, would be diminished. 
This primer will discuss how a variety of creator platforms—YouTube, Facebook, TikTok, OnlyFans, and many more—have built features and entire platforms that encourage parasocial relationships between creators and their fans, enriching themselves and passing some of that wealth to creators, too. 
YouTube
YouTube is central to the creator economy, with 2B monthly active users who watch 1B hours of content every day. Paying out $30B in ad revenue to creators in the last three years, the platform has minted millionaires. In 2021, there's been a 35% increase in the number of channels earning more than $100,000.
Emma Chamberlain, a popular YouTuber, has built an audience of 10.9M subscribers by posting regular vlogs about her life, often with very minimal scripting and a basic camera setup that emulates the feeling of Face-timing with a friend. Her work has drawn comparison to Casey Neistat, a YouTuber who has been posting on the platform since 2010, ascending to 12.4M subscribers by intentionally creating and editing relatable content.
YouTube enables direct relationships between a creator and their audience. The platform's features capitalize on the resulting parasocial dynamics. Viewers can chat with creators live streaming from their bedrooms and pay for Super Chat or Super Stickers to have their messages standout and review a shoutout. YouTube provides guidance to creators on how to engage with fans who make these on-platform purchases: 
"Saying 'thanks,' and other small interactions can help you build your audience quickly with Super Chat."
Channel Memberships gives fans even greater access to their favorite creators, including exclusive content. Influencers frequently give their super fans names like "Shining Stars," to identify their status in a fandom.
Fans can conflate this orchestrated intimacy with real relationships. YouTube blurs this line even further, claiming in their latest Culture & Trends report to facilitate our fundamental need for connection: 
"Feeling connected is a core human need and the rapid adoption of video as a tool to help meet that need shows how indispensable this medium has become for so many people. Creating a sense of community, relatability, and participation are all shortcuts to help people feel more connected, and by doing this, there is an opportunity for creativity and entertainment to bring deeper value to our lives." 
YouTube states that, "As boundaries between public and private collapse, video viewers seek out relatable content." This sentiment is passive, but the platform is not simply responding to this phenomenon. In reality, they are responsible, in part, for driving it. 
Instagram
Instagram, owned by Facebook, has 1.074B users and 500M DAUs. Influencer marketing spend in the overall ecosystem is set to increase by 34% this year to $3.7B, with Instagram estimated to comprise nearly half of that. 
Instagram users interact with creators through several key features: the Feed, Stories, IGTV, Reels, and Live. Through these features, Instagram combines the personal and the commercial. Businesses pay influencers to promote and generate sales of their products, while influencers who convey relatable personalities—sharing vacation snapshots, showcasing their outfits and closets, documenting their health journeys—can build trust with followers and drive revenue for businesses. Rather than fans, creators speak to their followers like friends by responding to comments on the Feed, going Live for Q&As, and sharing unpolished moments through Stories. 
Despite the power and status difference between a creator and their fans, influencers often aim to lower the pedestal and flatten the hierarchy, speaking "with" their followers not "to" them.  This creates a familiar and authentic experience that drives parasocial dynamics. The aim of authenticity has changed how some creators approach content creation. Instagram creators like Jazzy Anne and Joanna Ceddia have abandoned highly polished feeds and focused on relatability.
"I didn't want to draw in followers just to have them. I wanted us to feel connected. I wanted that human connection feeling for myself and for them," explained Sarah Nicole Landry, who grew her followers from 70,000 to 1.7M in under two years.
Researcher Rosie Findlay has termed this trend "aspirational realness." Brands like Glossier and Outdoor Voices use a mix of professional influencers and regular users to blur the line between the real and the artificial—with the end goal being to ramp up sales. 
"Yet because both the appearance of the women and the price point of the products can seem just within reach of the audience, the marketing can be more effective. I can't afford a $3,000 purse and look like this 6-foot-tall, 14-year-old model, one might think, but I could put a $300 one on my credit card and lose 20 pounds to look like this Instagram influencer."
Instagram is introducing new features to help creators cash-in on the parasocial bonds formed through these channels. They've been testing exclusive stories for paying subscribers, moving beyond sponsored posts to help creators directly monetize their relationships with fans. The platform's Saved Reply feature lets creators respond to frequently asked fan questions, giving each one of them a sense of personal connection. Instagram also introduced a Remix feature enabling creators to respond to a Reel alongside an existing one, just like TikTok's Duet feature. These features recognize the value that's created when fans feel close to creators.
LinkedIn
LinkedIn, the professional social network owned by Microsoft, recently registered 740M users. Revenue increased by 23% YoY in Q2 2021. While the purpose of the platform is largely to connect with peers in your professional network, LinkedIn is leaning into institutional influencers and career-driven creators.  
Earlier this year, the platform made a push for creators with Creator Mode—a profile setting that enables aspiring career gurus to showcase their content and get discovered by potential fans, as well as a $25M Creator Fund which provides creators with a $15K grant and a 10-week accelerator program. Similarly to other social networks, LinkedIn is building both programs and product features that capitalize on connection and encourage parasocial dynamics.
These (mostly) one-sided relationships on LinkedIn are fostered between self-proclaimed business experts and users, creating a "mentor" and "mentee" dynamic. LinkedIn influencers like Mark Cuban, Arianna Huffington, Gary Vaynerchuk, and Simon Sinek actively interact with fans and regularly post content that's part motivational, part promotional. Their inspirational content yield comments from fans who claim that their advice has been life-changing.
Users confide in these Linkedin influencers, revealing their professional insecurities—conversations typically reserved for someone's closest friends and colleagues. A user asks for advice under a recent post by Simon Sinek:
"Help. I am promoted to a new role (as a shift lead) therefore I have to manage a team, officially. Managing our team is not a new thing for me as i was doing it before without the official title. But now, I'm kind of scared whether I will be effective as I am before or not. I'm scared that I will be strict and not care for my people anymore. Something like that. 😥" 
Successful entrepreneur and popular business influencer Gary Vaynerchuk uses LinkedIn's Open Profile feature—a LinkedIn Premium feature that requires a monthly subscription—letting users outside his professional network send him a direct message. Last year, LinkedIn launched Stories, attempting to make their most successful influencers—typically successful business people who are perceived as inaccessible—seem even more accessible. While they've since announced they'll be shuttering the feature, feature like this underscore the growing trend of perceived accessibility among celebrity creators. With recent investments in creators, we're likely to see more features built that drive (and monetize) connection.
Facebook
With emerging platforms for influencers, Facebook has been an after-thought when it comes to the creator economy. However, the company is now courting creators. They certainly have the audience to support their initiatives: Facebook recently registered 2.9B MAUs. Across Facebook, Instagram, and WhatsApp, this number stands at 3.5B MAUs. The platform's revenue for Q2 2021 was $29.08B, a 56% growth compared to last year. The company's profit grew by 101%, up to $10.4B.  
Facebook is making a direct push to attract more creators, introducing features like tipping and fan subscriptions to help them build and monetize parasocial relationships:
"We're thrilled to be releasing three new super interactive tools to help you engage your fan community. With the launch of Premieres, you can spark conversations and reactions around your newly released videos in real time and with a live audience. Plus, you can ask your fans to vote on questions with interactive video polls and celebrate your most loyal followers with Top Fans."
Despite what feels like a late foray into the creator economy, the platform has existing influencers that an article from Wired terms the "Facebook Famous"— creators with millions of loyal followers that you've "never heard of." For instance, Mark Hoyle, aka LadBaby, and his wife Roxanne, document their lives as parents across social media with their largest following on Facebook. LadBaby has garnered 5.3M followers on Facebook, with some of them paying to "Become a Supporter" for a monthly subscription fee, garnering them access to a supporter badge, exclusive content, discounts, live videos, and a supporter group to "discuss topics and see exclusive posts." One of the creator's most dedicated fans has two tattoos to honor her fan status, demonstrating how impactful these parasocial relationships can be. "I like them. I love them. I adore them," she said. 
Facebook currently supports third party chat bots on Facebook Messenger—which have been readily adopted by creators—an efficient, but obvious attempt to help celebrities and influencers alike showcase approachability. Regardless, fans happily chat with Maroon 5's bot who reminds them about upcoming concerts, or encourages them to buy the band's latest merchandise. Additionally, Facebook is also stepping into audio, with a suite of features that enable Clubhouse-esque live audio rooms to help creators form intimate bonds with their audience. As Facebook aims to catch up with creators, we're likely to see more features that monetize the deep bonds that influencers can cultivate with fans.
Twitch
Twitch, the live streaming platform, hosts more than 7M creators and 30M average daily visitors. Twitch has an average of 2.5M viewers tuned in at any given moment. In Q1 2021, Twitch had 22M downloads—a 62% increase compared to 2020. Twitch is primarily associated with gaming and saw its initial growth from gaming livestreams. However, other compelling content categories have emerged on the platform. 
One of the most popular content categories on the platform is 'Just Chatting' with 15.1M followers and 320,000 viewers tuned in on any given day, watching creators having casual conversations. "It feels like a bunch of friends hanging out," said Twitch Founder Justin Kan. Many streams last for hours, with streamers having meals, conversations with their parents, or just going about their regular tasks. This type of content is conducive to the parasocial bonds that form when fans feel close to creators. 
In many ways, Twitch pioneered the monetization of parasocial interactions. Various Twitch features capitalize on a viewer's desire for increased attention and intimacy from their favorite creator. 
Twitch users can pay for creator subscriptions to access better content and are also bestowed with privileges such as custom emotes that they can show off in-stream. One of the most popular creators in the Just Chatting category, Ludwig Ahgren, has 2.7M followers and 273,585 subscribers paying $4.99 a month to interact with him. Ludwig recently opened up about the perceived relationships his fans form with him: 
"In the DMs people send me, it feels like I'm not the guy for the job. They ask me for advice as they would a friend, or someone you're close to. But I'm not involved in the person's life."
Apart from subscription revenue, viewers can also donate through Bits, Twitch's in-app currency. Fans pay Bits for privileges in the comments section. For creators, Bits come with a pressure from fans to be acknowledged through shout-outs. Twitch's most followed female streamer, Pokimane, who has 8.1M followers, capped her in-stream donation amount to $5, saying that she felt an obligation to respond or react to larger amounts of money: 
"Even when sometimes people donate like $20 to me, I feel guilty," she said. "When people donate even more, I feel like they have a certain expectation."
Oftentimes creators themselves, especially aspiring ones, find themselves forming parasocial relationships with their audience. On the r/Twitch subreddit, an aspiring creator asks: 
"How do I prevent myself from accidentally creating parasocial relationships with my viewers while also being nice and welcoming?"
"It's also weird because people that come into my stream are super cool and people I'd actually want to be friends with! Heck, my boyfriend was a viewer of mine who came from a raid from a mutual friend we had. But where's the limit? What are the boundaries? Is that even okay? I don't know anymore and I'm so confused." 
Twitter
Twitter's early appeal and differentiating factor was its ability to put fans in direct contact with typically inaccessible individuals. Fast forward to today and Twitter has 206M DAUs, and generated $1.19B in revenue in Q2 of 2021. While Facebook's celebrity pages are differentiated from 'personal' accounts, Twitter never made that distinction. Fans feel like they are directly interacting with their favorite celebrities, creators, and writers on Twitter—even when they have hundreds of thousands or millions of followers. 
Part of Twitter's appeal lies in the ability for fans to @ their favorite celebrities—a direct line to reach them—fostering a kind of ambient intimacy. Occasionally, this degree of direct access yields some amazing celebrity-fan interactions, like Nicki Minaj paying her fan's tuition fees. 
allegedly only generating around $6K in its first two weeks
. Twitter has also
launched
the ability for fans to tip certain creators, and to host ticketed Spaces.
TikTok
Despite TikTok's short-form video format, creators on the platform have cultivated connections with fans and found fame as a result. Creators on the platform have gone on to star in films,  land record deals, host podcasts, create reality shows, develop chart topping apps, and drive book sales. A leaked B2B pitch deck revealed that the platform had 732M MAUs, with projections indicating that number might increase to 1.2B MAUs this year. 
TikTok's features have enabled creators to foster intimate relationships with their audience. The Duet and Stitching features let fans use existing videos to create content, fostering a powerful creative network effect. Fans can be aspiring creators themselves, using these features to develop content alongside the influencers they admire, generating a sense of closeness and community. 
When Bella Poarch shot to fame in 2020 after her 'Face Zoom' TikTok went viral, the onset of attention led to an onslaught of attacks—both in her comments section and in duets criticizing her sudden success. Her fans, including creators such as Maddison Beazley, supported Bella Poarch by recording duets with added commentary pushing back on the negativity. Using duets as a response strategy not only helps fans show support for their favorite TikTokers, it also helps them piggyback on trending controversies and build their own following. Today, Maddison Beazley has 778,000 followers. 
Creators have been leveraging the relationships they build on TikTok to secure financial benefits off the platform. Tai Verdes, a music creator who worked at a Verizon store before going viral on TikTok, registered millions of streams on Spotify and recently signed a deal with prominent record label Arista Records. Personal story-telling is at the heart of TikTok's format and one of the reasons for his success was documenting his life: working at Verizon, trying to make ends meet in LA. When he reached a tipping point as a TikTok creator, he filmed and shared himself quitting his job. 
But new features suggest that TikTok wants to help creators monetize their relationships directly on the platform. TikTok has been testing a Cameo-like Shoutouts feature that will let creators make personalized video content for their fans. 
While traditional celebrities portray lives that seem off limits for their fans, most of TikTok's creators seem to lead fairly normal lives. TikTok's FYP is known to have the power to push regular users to overnight stardom. But with that stardom comes a host of problems for TikTok's newly minted celebrities. Joe Bartolozzi, a TikTok creator with 13.8M followers, directly addressed the parasocial relationships many of his fans share with him: 
"You guys should view me as an entertainment outlet.. you should not view me as a friend.. I know it seems like I know you because you know me so well.. But I don't" 
TikTok blurs the line between content creators and content consumers. In a profile for Diggit magazine, Kelly Burnet writes about Brittany Broski, a 23-year-old creator whose TikTok of her trying Kombucha for the first time went viral and is still a popular meme. She now has 6.3M followers on the platform, with appearances on Comedy Central and MTV's YouTube channel.   
"She is a micro-celebrity and a fan herself, which makes her look both relatable and unrelatable" 
Brittany seems to be actively fostering parasocial bonds with her fans—often calling them her friends. One of her fans comments under her post: 
"All of her videos make me feel like I'm on facetime with her" 
Discord
Discord, an instant messaging platform that lets creators host communities, has 150M MAUs and more than 13.5M hosted communities or "servers." The platform was initially built for gaming communities, but is now used by creators and companies as well. Last year, the company saw a significant spike in downloads due to the popularity of Among Us, with celebrity creators like Ninja, PewDiePie, and Pokimane all playing it. The company raised a $100M Series H funding round, valuing it at $7B in December 2020. 
In 2019, Taylor Lorenz reported on how popular YouTubers such as Philip DeFranco, Grace Helbig, and the Try Guys were all creating their own Discord servers to build exclusive fan communities. This trend has only grown since then. Prominent independent writers Charlie Warzel, Casey Newton, Anne Helen Petersen, Nick Quah, Eric Newcomer, Delia Cai, Ryan Broderick and Kim Zetter formed their own virtual newsroom as a community on Discord—exclusively for paying members of their newsletters, who get additional access to the writers they read. 
Paid memberships to a Discord server are often positioned as an exclusive perk for super fans. Additionally, access to a creator's Discord server gives fans direct access to the creator themself. In some communities, there are embedded hierarchies and status games. Discord explains how creators can orchestrate these hierarchies: creators can assign 'roles' to their community members, which come with specific privileges; channels can be open to the public, or be made private and limited to members with specific roles. 
Discord also offers a subscription service called Nitro, priced at $9.99 a month, which promises to help fans stand out in their communities—giving them access to premium emojis, personalized profiles, and the ability to upload large files on the channel. Communities on some Discord servers  have an "inner circle" or clique that is closest to the creator, reminiscent of high school cafeteria social dynamics. 
Celebrity creator MrBeast has a Discord server with 188,000 members, while successful tech-focused creator Marques Brownlee, aka MKBHD, has one with 61,000 members. In his server's FAQ page however, some clear lines are drawn. 
Q: Is MKBHD here? Can I ping him or the team? 
A: Yes - and no. You'll find him and the team chatting in the server from time to time. However, the whole MKBHD team is very busy, so please don't ping them when they aren't here! 
The community also assigns ranks to its members based on their engagement and activity.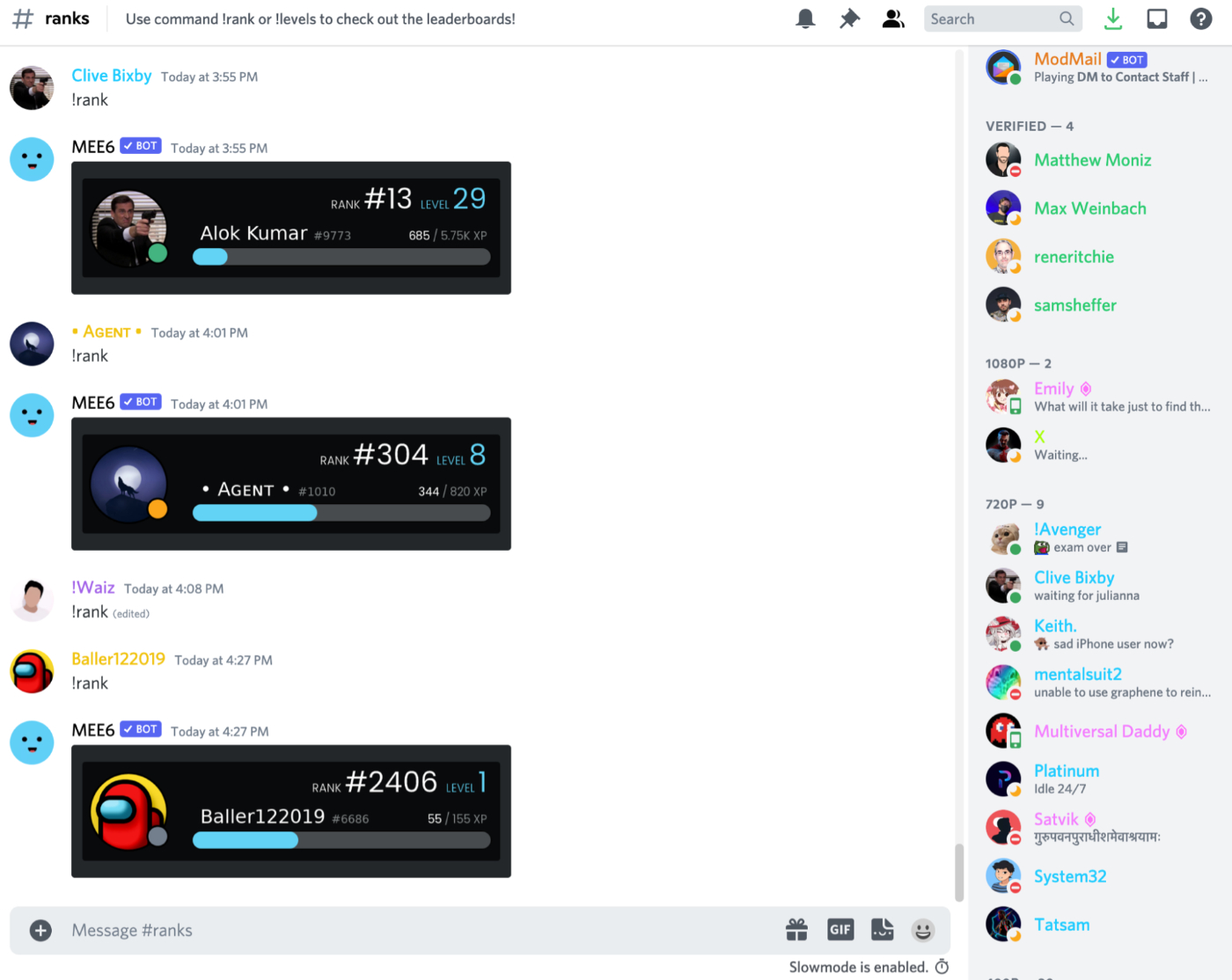 Discord's built-in features allow community members to pay for greater access to their favorite creators, deepening and monetizing the parasocial relationships they may have built through platforms like YouTube, Twitch, and even Substack. 
Cameo
Cameo is a platform that lets fans pay celebrities for personalized video content. The platform has facilitated the sale of 1.3M videos and has generated $100M in revenue to date. Cameo has on-boarded a range of celebrity actors, musicians, creators, comedians, and athletes enabling a gig economy for niche celebs. The company has rolled out a suite of new features since raising a $100M funding round. 
Fans can now send celebrities paid DMs, or schedule 1:1 calls for a specified fee. Cameo also introduced Fan Clubs where fans can gain access to exclusive content and promotions. Cameo creators can track these fan interactions to see how much revenue each of those relationships have led to, through a wallet. 
The appeal of Cameo is embedded in its core product—personalized video content from micro-celebrities, who often use the fan's first name when recording a message to them. Cameo's highest earning creators in 2020 were Brian Baumgartner (Kevin from The Office, who earned $1M through the platform in 2020), former NFL quarterback Brett Favre, Snoop Dogg, comedian Gilbert Gottfried, Chris Harrison (host of The Bachelor), and Carole Baskin, from the popular Netflix documentary "Tiger King."
OnlyFans
OnlyFans is a platform that lets creators charge fans a monthly subscription for exclusive content and pay additionally for personalized interaction. The platform was built on NSFW content, a way for adult content creators to directly monetize their audiences; the company recently reversed its decision to ban porn on the platform after widespread backlash this summer. OnlyFans hosts 1.6M creators—including celebrities like Cardi B and even the media brand Vice—and has processed $2.3B in fan payments—a 615% increase year-on-year. Corinna Kopf, a member of David Dobrik's Vlog Squad, made $1M in the first 48 hours of joining OnlyFans, and went on to make $4.2M in a month. OnlyFans's most successful creator, Blac Chyna, earns $21M a month, followed by Bella Thorne, Cardi B, Tyga, and Mia Khalifa, who are all earning more than $5M a month. 
OnlyFans' business model is premised on the monetization of parasocial relationships, and attaching a dollar amount to incremental tiers of intimacy. Aella, a top creator on OnlyFans who earns more than $100,000 a month, said that OnlyFans facilitates a slower reveal of a creator's identity, essentially offering more opportunities to monetize different levels of closeness. Creators on OnlyFans monetize through subscriptions, tips, and paid DMs. Mass DMs sent by creators can be perceived as personal DMs by their fans—giving them a sense of closeness and personal attention, much like receiving a text from a close friend or partner. Of course, much of this "closeness" is a mirage—some of the platform's popular creators have used ghostwriters to ensure they maintain this parasocial connection with fans. OnlyFans has often been accused of monetizing loneliness and commodifying human connection. 
"Human connection isn't offered on Pornhub, and nudity isn't offered by your therapist — OnlyFans sits in this sweet spot between deep personal connection and sexual connection." 
Peloton
Peloton, the exercise bike company and digital fitness content platform, might seem like an odd addition to the parasocial economy.  But the heart and soul of Peloton isn't actually the bike—it's the instructors. When the company filed to go public, their S-1 underscored the importance of their fitness creators: 
"We rely on access to our production studios and the creativity of our fitness instructors to generate our class content. If we are unable to access or use our studios or if we are unable to attract and retain high-quality fitness instructors, we may not be able to generate interesting and attractive content for our classes." 
The personal connections that users form with instructors has direct financial implications for Peloton. The platform had 4.4M paying subscribers and recorded $1.8B in revenue in 2020. Peloton instructors have become internet celebrities in their own right—Jess Sims, a popular Peloton instructor, has 347,000 followers on Instagram, co-hosts for the WNBA team New York Liberty, and is sponsored by Reebok. 
In the first in a serialized series on Peloton, Anne Helen Petersen describes why exercisers keep coming back to the fitness platform: 
"The company is forging a relationship between you and an activity, glued together by the parasocial relationship with the instructors. The charisma and connection allows the user to forget — or maybe just embrace or narrativize — the investment required to participate."
Even though Peloton sells its own apparel, there's an entire economy based off of the parasocial relationships shared between exercisers and instructors. An Etsy page called ShopSpinOff is dedicated to selling merchandise referencing Peloton instructors. "Sorry I have plans with ​​Leanne Hainsby" reads one tank top for women, referencing a Peloton instructor with 266,000 followers on Instagram. Another says "Matt Wilpers is my boyfriend" referencing another popular instructor. 
Podcasts
Podcast listenership is at a record high, and media companies are spending millions of dollars on original content. A recent report states that 41% of the American population over the age of twelve—an estimated 116M Americans—listen to podcasts on a monthly basis. 80M Americans listen to podcasts on a weekly basis. Corporations have taken note: Spotify has spent $100M on the Joe Rogan Show and $60M on Call Her Daddy, and has acquired companies like Megaphone, Anchor, and Gimlet for a collective $570M.  
Podcasting advertising spend in the U.S. has seen significant growth recently, and is projected to rise from $758M in 2020 to $2.4B in 2025. A large part of this growth is due to aural parasocial relationships fostered between hosts and their listeners—having a trusted voice recommend a product or service may be more compelling compared to a static image or text. Just like Twitch streamers, podcasting feels like hanging out with our closest friends, a sentiment captured by this popular meme: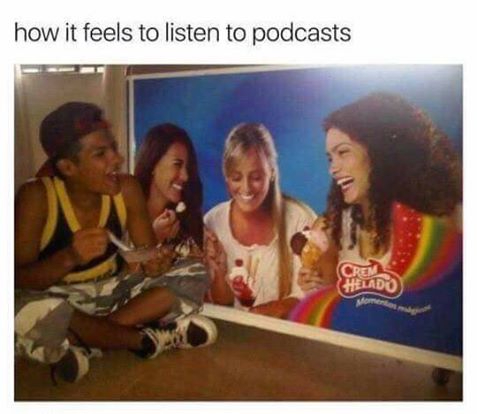 Successful podcasts have the ability to make listeners feel connected on a personal level. "We're talking about sh*t that you talk about behind closed doors with your friends in your bedroom on your sleepovers," said Alex Cooper, in a video announcing the launch of Call Her Daddy. Her approach has worked: she has over 2.3M followers on Instagram, a $60M deal with Spotify, and a community of engaged fans called the Daddy Gang.  
Community
Community is a platform that lets creators set up a private phone number for fans to text them. "Connect instantly and directly to your audience through text messaging at scale," reads their website. Creators and their fans have exchanged 3B texts, with a 95% open rate and 59% click-through rate for these texts. Earlier this year, Community raised a $40M funding round led by Salesforce Ventures, with $90M raised in total. 
Community's growth has been fuelled by creators' search for more direct ways to connect with their audiences, and growing restrictions that make online tracking and targeted advertising tedious. "North America is all about text messaging," said Matthew Peltier, Community's Founder and CEO, who believes text messages are much more intimate compared to social media posts. He outlined the company's vision in an interview for the WSJ:  
"Messaging is the most direct and personal channel there is, and there's a lot of value in that...On social media, you don't own that relationship. You are limited by the algorithms and short attention spans, and you're competing in feeds where there is a lot of noise."
The service has been used by traditional celebrities like Ashton Kutcher, Mark Cuban, Paul McCartney, Marshmello, and Jennifer Lopez, as well as celebrity creators like Lele Pons, Jake Paul, and others to "directly" text their audience, often promoting their latest projects. 
DJ Wax Motif, a music creator who uses Community to interact with his fanbase, sent one text to his 600 Community members, and had 300 of them buying tickets to his show. 
When Lele Pons asked her 36M fans on Instagram to text her on her new number, fans filled the comments section with varying degrees of concern, skepticism, but ultimately, excitement. 
"I feel like it's just gonna be a Robot answering like it did for Hannah so sry no" 
"Did you really just post your number???? Are you out of your mind???" 
"Gurl I wanna hang out with you so much. You seem soooo fun to be around❤️" 
Email Newsletters
The newsletter boom has taken the media industry by storm. Publishing platforms like Substack, Revue, and Ghost have driven and capitalized on the email content renaissance. Substack, the flag-bearer of the newsletter resurgence, is valued at $650M and backed by Andreessen Horowitz. Creators on Substack collectively have more than 250,000 paying subscribers, and its top ten publishers collectively generate $7M in annual revenue. Substack has offered sizeable advances to onboard popular writers—a list that reportedly includes well-known names in media like Matthew Yglesias, Casey Newton, and Roxane Gay.
Major social platforms have also been investing in writers and publishing tools. Twitter acquired newsletter publishing platform Revue earlier this year, offering writers discovery and a lower take rate. Facebook also launched their own newsletter publishing tool, Bulletin, and has onboarded prominent writers such as Malcom Gladwell and Adam Grant.
Newsletters are powerful promoters of parasocial relationships because they can feel personal and are delivered directly to a reader's inbox, typically with a more informal, intimate voice compared to standard essays or blogs on the internet. While the discovery of content posted on social media depends on the platform's algorithmic whims, with newsletters, creators have direct access to their readers' inboxes. Much of what writers are delivering is trust. Consumers increasingly trust individuals, not organizations. Personal newsletters—written casually and addressed directly to readers—can create parasocial bonds between a writer and their readers. Writers often include their personal recommendations such as what music they're listening to, or what books they're reading; building up a sense of trust among their readers. Substack, for example, lets creators start discussion threads to interact with other readers, and of course, the writer. Terrell Johnson, who writes a newsletter called Half Marathoner, wrote a piece on how to create successful discussion threads: 
"...[I] engage with as many people as I can during a discussion. Sometimes I have (what I think are) thoughtful and helpful comments; other times, I chime in just to make sure people submitting responses feel acknowledged. And sometimes I ask them questions."
Newsletters are now being heralded by bigger media brands, like The New York Times. Kara Swisher, Jane Coaston, Peter Coy and other popular writers have their 'personal' newsletters, offered exclusively to Times subscribers—driving subscription revenue.  
---
The creator economy is complex and sprawling. Yet, across different creator platforms, we consistently see the same thing: corporations are building features to encourage parasocial relationships because the feeling of connection can so readily be monetized. Without viewers' interest in the life of a stranger, many YouTubers could not make a living through video. In the absence of a desire to be acknowledged by a creator, an audience wouldn't tip for shoutouts on Twitch. Without the desire for the simulated intimacy of direct message exchanges with an OnlyFans creator, it wouldn't be a platform projected to rake in $1.2B in revenue in 2021. While there are both benefits and risks associated with parasocial relationships—for platforms, creators, and fans—their significance in propping up the creator economy is worth keeping a close eye on now and into the future.