The Prediction Game
Vaxx to the
F

uture

It's the April 2021 Prediction Game Update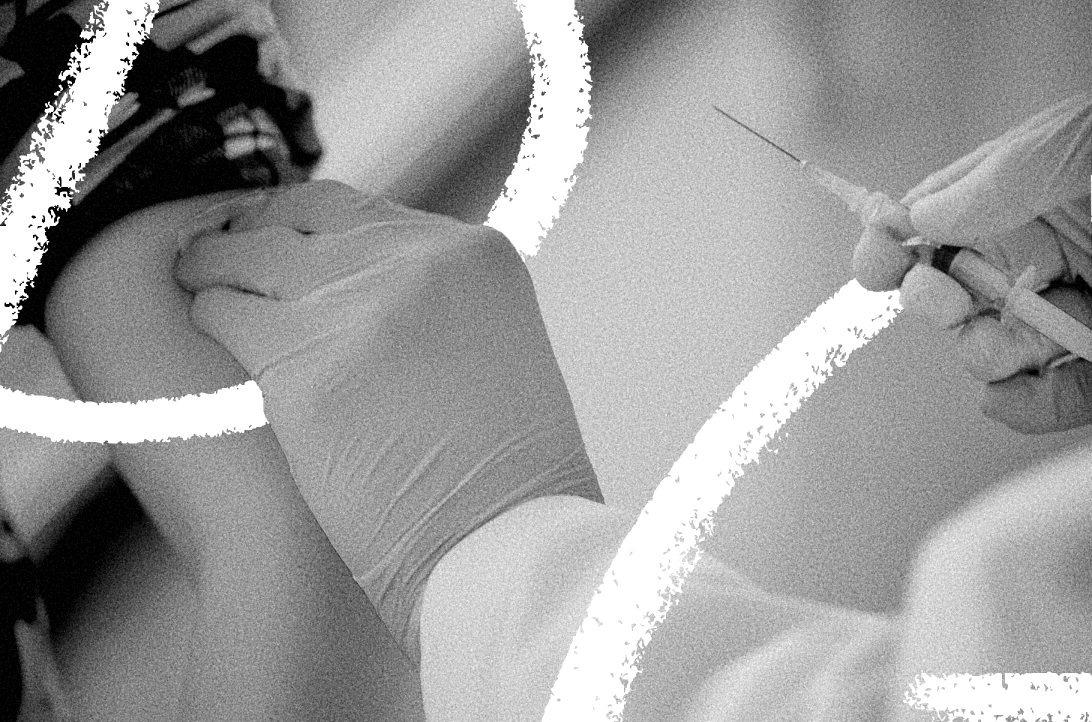 Welcome to the Prediction Game. In December, over 1,000 participants filled out 20 questions to predict the future in 2021. We'll be following up and tracking those predictions as the year unfolds. We're also exploring the science and mysticism of predicting the future. Our first spotlight on how to predict the future can be found here.
Well, would you look at that. It's mid-April! In the year 2021! Time has both flown by and crawled to a screeching halt. How is that possible, you might ask? I have absolutely no idea. It might have something to do with this pandemic that has kept us largely at home for over a year! Maybe it's the sheer onslaught of breaking news that just seems to snowball into a giant, Godzilla-sized CNN chyron that hangs above our heads as we go about our Zoom-filled lives. 
But I'm here to deliver some good news. There is hope on the horizon. Spring is here and things are starting to warm up in the Northern hemisphere! COVID vaccines are going into people's arms at record speeds (at least here in the US)! The Every Index is outperforming the S&P and it's raining points here at the Prediction Game.
Let's take a quick look at what has happened over the last few months, check out how the Every Index is performing, and for the first time this year, see who's ahead on the Leaderboard. 
So, what's happened since we've last seen each other? 
Our last update email was sent in the direct aftermath of a violent insurrection on the US Capitol and the inauguration of a new administration in the exact same spot just a few days later. Since then, the Biden/Harris administration has gotten to work, re-joining the Paris Climate Agreement, establishing a national mask mandate (sort of), and passing a major economic recovery bill. That's a total of 6 points thanks to POTUS Joe. 
The federal government has also significantly stepped up the production, distribution, and administration of COVID vaccines, which means we hit our goal of 100 million doses of vaccine administered by March. That's one month earlier than most people predicted! Big win for public health, big loss for many Prediction Game participants. We're on track to hit 200 million doses very soon, and you can be a part of that historic milestone if you haven't gotten vaccinated yet! 
Speaking of games, Super Bowl LV took place in February with Tom Brady's Tampa Bay Buccaneers taking home the title. Only 1.8% of Prediction Game participants predicted that outcome! I hope the Prediction Game wasn't the only place where you made that bet.  
Old man Brady wasn't the only one to win an award in the last few months, though. The Grammys and the Golden Globes also happened, some of it in-person and some of it virtually, but all of it universally awkward. Taylor Swift's Folklore won Album of the Year, and crowd favorites Ted Lasso (aka Jason Sudekis), Chadwick Boseman, and Anya Taylor-Joy all won a Golden Globe for their thespian excellence. 
While not related to any predictions, we've also seen a number of all too predictable events take place over the last few months across the US in terms of gun violence, violence against the Asian-American and Pacific Islander community, and police brutality against Black people. We may be near the end of one long pandemic, but these events are part of a larger pandemic that has raged on for decades. You can use the links above to learn more about the issues and get involved. 
So, who's winning the Prediction Game?
👥 Wisdom of the Crowd - 42 points
🏆 Jen L. - 36 points
🥈 Jeremy D. - 33 points
🥉 Ellen C. - 31 points
As things currently stand, Jen L. is in first place with 36 points. Her spot on predictions about Jake Paul's fighting schedule and the romantic demise of a Bachelor Nation couple has her in the lead. Not far behind her is Jeremy D. who has accurately predicted the successful unionization efforts taking place at Google. In 3rd place is Ellen C. who predicted that Donald Trump would be removed from Twitter, and that Prince Philip would pass away in his sleep, which came true just last week. 
Ahead of all our participants is the Wisdom of the Crowd at 42 points. The Wisdom of the Crowd takes the most popular answers for each question from all 1,004 entries of the Prediction Game, and if our 1st place participant happens to beat the Wisdom of the Crowd by the end of the year, they'll win a ✨ special prize ✨. Oooooooohhhh. 
And how's our prize doing?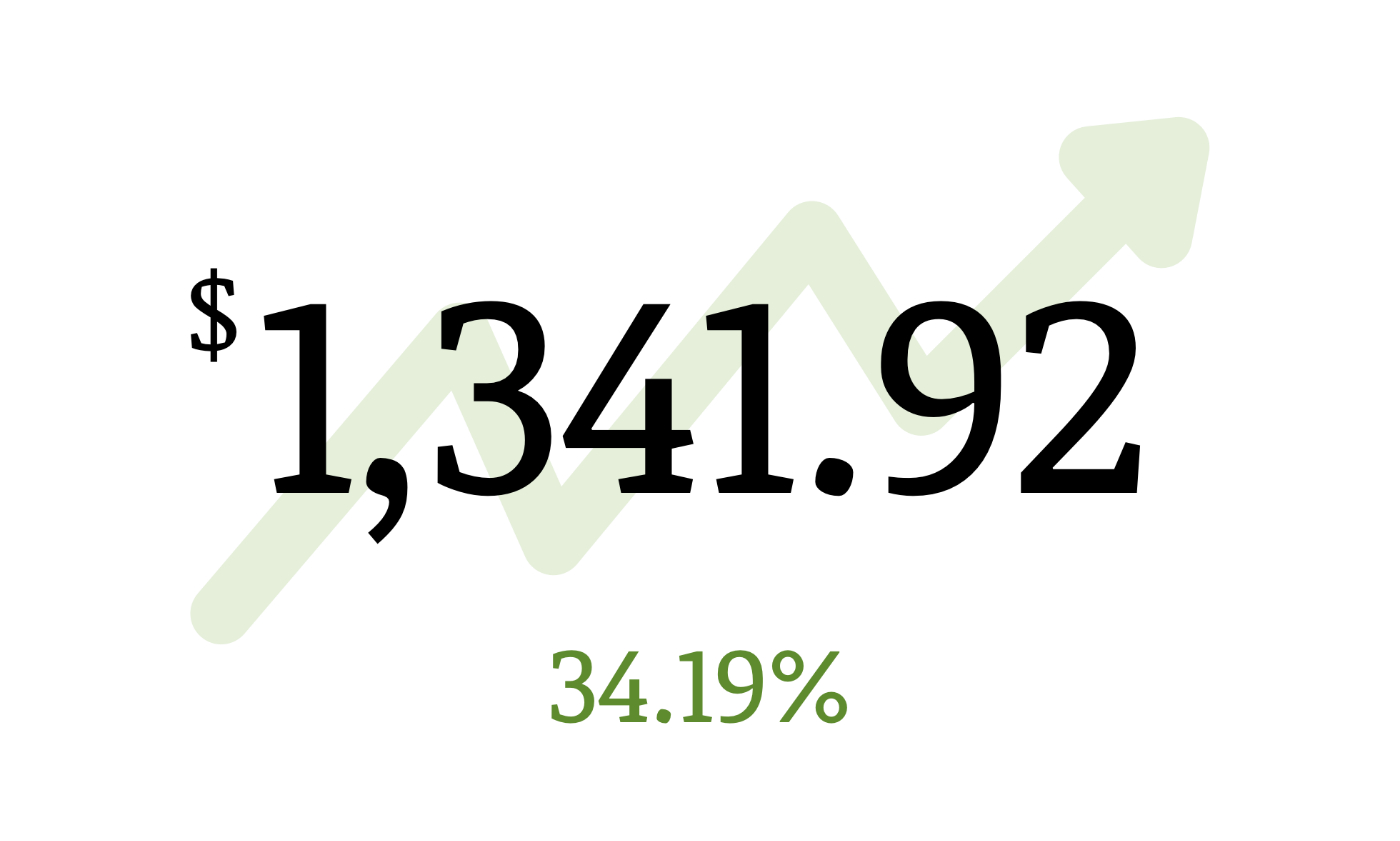 The Every Index is absolutely tearing it up, or as the kids say these days 🚀🚀🚀. As a reminder, the Every Index is our $1,000 fund invested by friends of Every, and the prize for winning The Prediction Game. It is currently up 34% largely thanks to Sari Azout and Seyi Taylor who both chose Ethereum, our best performing asset with 218% gains. Although, to be honest, I kinda wish someone had gone all in on Dogecoin.
That's it from us. Stay safe, get vaccinated, and we'll see you in a few months for our next update!