Rent, Own, or
D

ivvy

Inside One of PropTech's Most Valuable Unicorns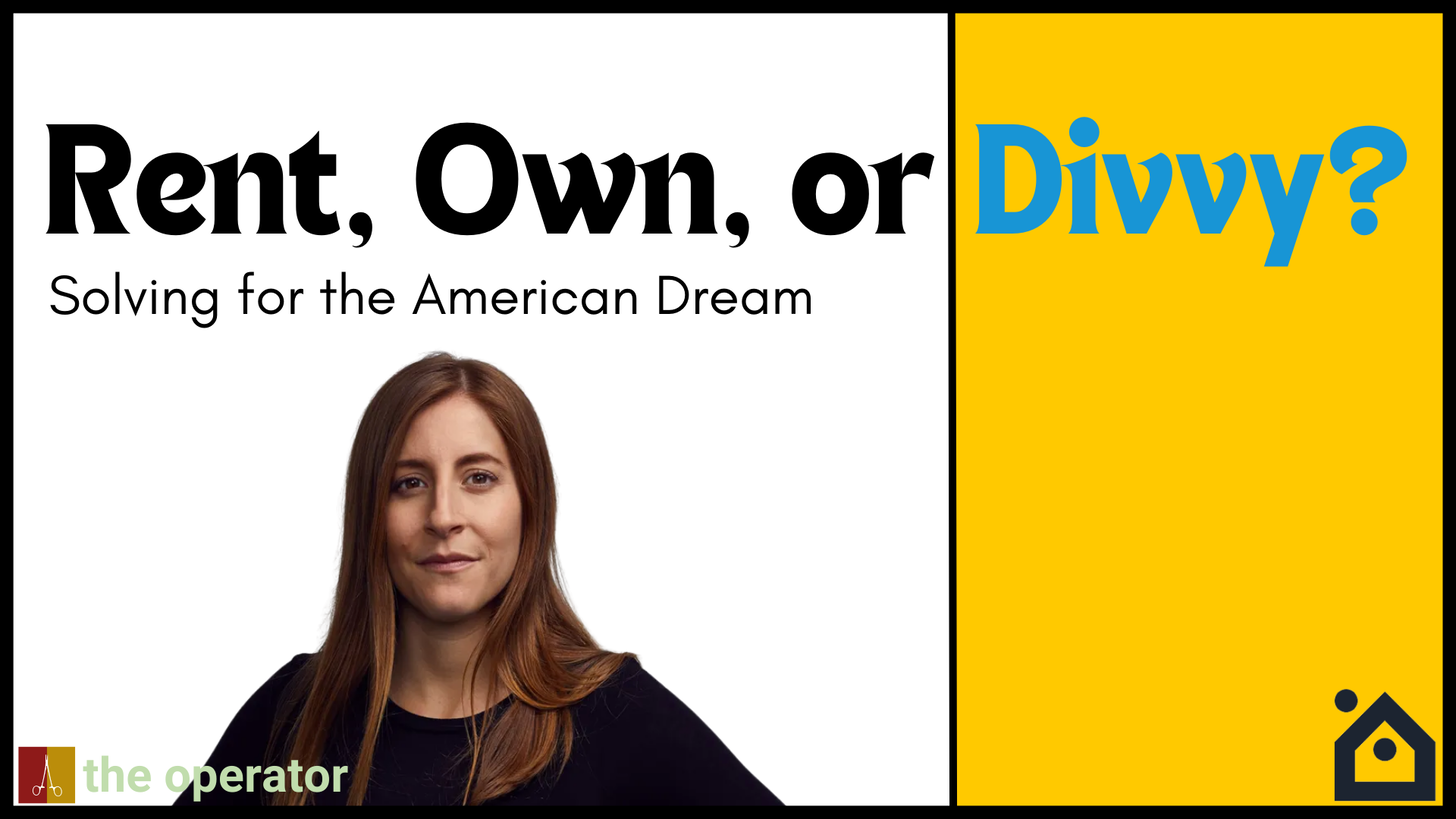 By day, Tyler Okland is a head and neck surgeon at Stanford Hospital. By night, Tyler writes a Substack newsletter called The Operator about technology and business strategy. You can follow him on Twitter here.
---

"Should we rent or own?"
Three weeks ago my wife Jen and I hopped on a big steel bird to the Athens of the South: Nashville, Tennessee. Although I complete five years of surgical training at Stanford in June, I was lucky to be selected for a one-year fellowship in facial plastic and reconstructive surgery at Vanderbilt Hospital. Hot chicken, live music, and a world-class facility — what's not to like?
We had this lofty idea to buy a Nashville home and rent it out after the year — our first single family rental. While this was probably naïve, after burning hundreds of thousands of dollars on inconceivable Bay Area rent, we were jonesing for some equity.
So, armed with a dozen Zillow listings, a rental car, and American-dream-optimism, we set out to find Our First Home.
Almost immediately we felt the crushing weight of impossibility. Nothing was available, listings were outdated or just plain inaccurate, and when we did come across a property with promise, all-cash bidding wars meant we weren't even in the conversation.
Since I graduated college in 2012 home prices have roughly doubled, meanwhile, the stock of affordable housing has dropped 30+%. And because I could never afford to buy, the many thousands of dollars I spent on rent never compounded, appreciated, or became a savings vehicle. Trapped in this vicious cycle and exhausted after hours of driving through every neighborhood in Nashville, Jen and I mutually resigned to the more manageable of two evils: another year of renting. 
Mine is hardly an isolated incident. There are six million credit-worthy Americans who want to own a home but cannot due to affordability, inventory, competition or some combination thereof. But what if there was a third option — a financial instrument purpose-built to provide a real shot at homeownership? 
Rather than rent or own, why not Divvy?
Founded in 2017 by Adena Hefets, Brian Ma and Nick Clark, Divvy offers a novel approach to homeownership. 
Here's the pitch:
A consumer selects the home of their dreams, which Divvy buys and rents back to them. A portion of every rent check is used to build consumer equity in the home, resulting in approximately 10% ownership after three years. At the three-year mark, the consumer may choose to buy the home from Divvy (using that 10% equity as a down payment) or cash out their savings.
Over the past four years Divvy has purchased thousands of homes on behalf of customers, and astonishingly one in two end up buying the home back from Divvy. Although Divvy is not active in Nashville (yet), it has operations in 16 major metropolitan markets across the U.S.
In fact, Divvy is now one of the top five acquirers of single family rentals (SFR's) in America, competing with 800-pound silverback landlords. To bankroll this contest, Divvy is backed by a who's who roster of venture capitalists and sports a private valuation north of $2 billion. There are even rumors of an IPO in the works.
This is a company you should keep both eyes on.
To better understand Divvy and the opportunity ahead, I sat down with co-founder and current CEO Adena Hefets. What follows is what I learned about her company — and her quest to improve the downright anachronistic instruments we use to make our largest financial transaction. 
A Quick History of Mortgages
"If I go there will be trouble, an' if I stay it will be double"
-The Clash
For almost a century, homebuyers have been wedged between two subpar options:
Purchase with an all-cash offer, OR
Finance with a mortgage
For most of us, this isn't much of a choice. Unless you're an oil baron or someone who dances really well on TikTok, you're probably going to need to mortgage.
But mortgages are ancient financial instruments, composed of seven different fees, take 45 days to close, and are managed by multiple counterparties who each collect — and profit from — your data. 
And mortgage math makes me queasy. 
Here's what the first three years of a 30-year mortgage looks like:
First year, 78% of every monthly mortgage check is interest
Second year, 76%
Third year, 75%
So after 36 months of the majority of your paycheck going to a mortgage, congratulations! You've earned 2.5% equity in your home. And it will be another 13 years until your monthly mortgage check is more principal than interest.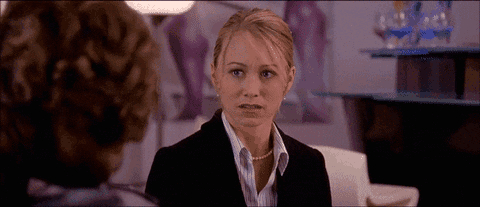 This isn't to say mortgages are inherently bad. For all their downsides, mortgages are generally a better investment than renting. What I am saying is that as consumers we deserve more choices, more innovation, more transparency in our financial transactions. 
Fun fact: etymologically, "mortgage" means "death pledge." While you might guess this implies one promises to pay until she dies, it actually refers to a Middle Age tradition of a pledge so solemn and vital, if broken, it dies. This pledge concept even makes a cameo in Shakespeare's King Richard II (which I think we all remember).
While medieval by nature, the mortgage industry began in earnest in the 1940's, and hasn't changed much since. Following the Great Depression, homeownership rates in the U.S. were < 45%, and 10% of homes were in foreclosure.
In response, President Roosevelt instituted The New Deal, which included the founding of two organizations pertinent to our discussion: